Here at theKEEA.com we have promised you to bring some fresh news about the new Kia pick-up truck.
And it didn't take long for us to obtain some additional information and a couple of high quality images of the beautiful Kia Mojave pick-up.
Although only available in the concept form as for now, this Kia truck's their first-ever model in this segment.
Kia Mohave AWD truck
Lately, Kia has rapidly expanded its product line-up in the USA. They have entered into several new segments, including the midsize SUV, large sedan and minivan categories.
At the Chicago International Auto Show, though, the fastest-growing Korean car company held a world premiere for something entirely different.
They launched a pick-up truck concept named the KCV-4 or Mojave.
Kia's first ever pick-up truck to hit the U.S. soil (release date not known at this point) is exclusively designed to meet the needs and tastes of North American consumers.
The Mojave pick-up was penned at the Kia research & design Center in NamYang, South Korea, under the direction of Lee Jae-Rim, Designer and Senior Research Engineer.
Mohave pick-up concept specs
At 130 inches, the Mojave's wheelbase is considerably longer than the Kia Sorento platform on which it is based.
The concept truck features a 3,8L V6 engine generating an estimated 280 horsepower, coupled with a 5-speed automatic transmission.
The Mojave uses power-assisted rack and pinion steering that was engineered to be capable of working with a hydraulically-controlled rear steering system that would provide maximum maneuverability while parking (counter-steer), and additional stability during lane changes or in heavy cross winds on the highway (same-phase steer).
The final piece of the handling equation is an aggressive tire and wheel package that includes 20-inch sport tires and machine-finished wheels.
Pictures of Kia pick-up truck concept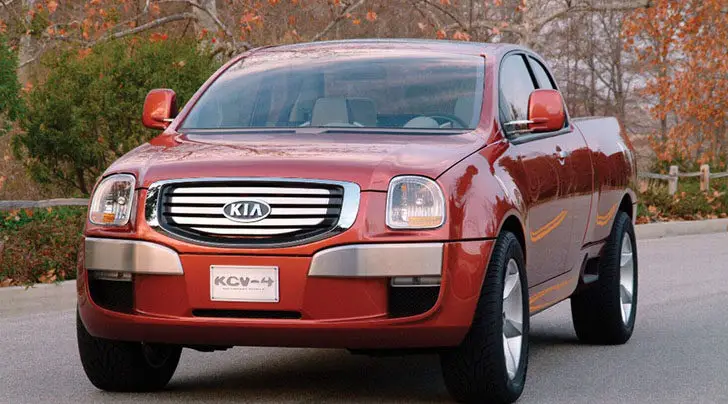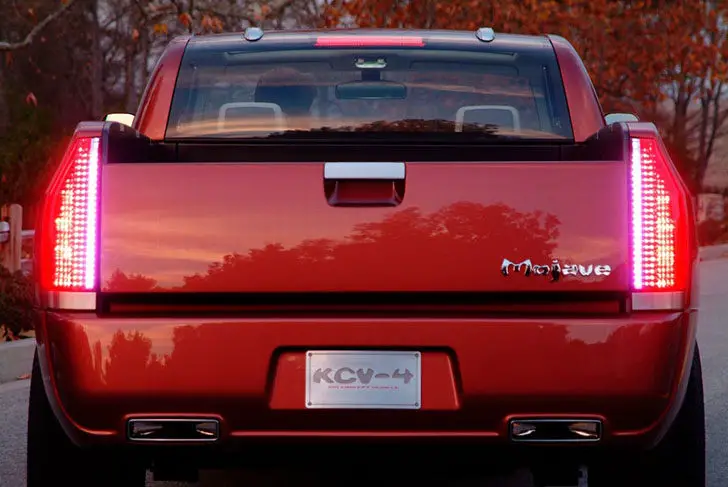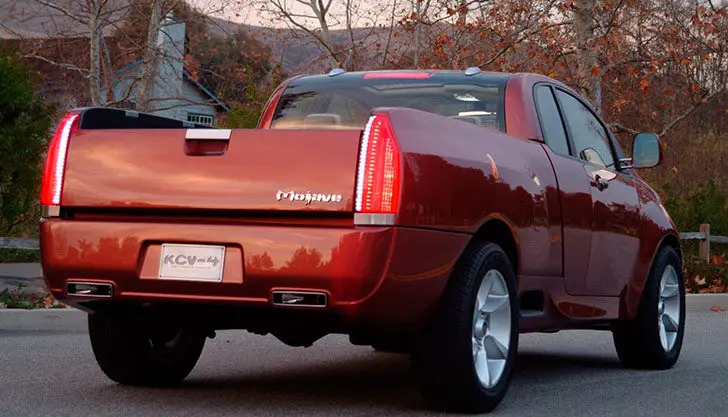 Kia pick-up release date
Due to the fact that Kia motors America doesn't have a suitable manufacturing location to build a truck for North America, there are no production plans at this time!
(NEWS update)
Rumors about a Kia pick-up truck coming to the US-market as early as in 2022 or 2023 surface on to the web. Exciting times ahead!