It's a big year for Hyundai Motor Company and their sibling Kia Motors Corp. as it looks as though they will break through the 8 million combined units sold barrier before the end of the year (a first for the duo).
This amazing breakthrough will happen in large part due to increased sales in developing markets like Brazil, China, and India.
This sort of growth does not come easy, though, and the company faces new challenges on a daily basis.
Tougher competition globally, a market still in recession, and a strong Korean currency are all challenges that need to be addressed.
When talking about crossing the 8 million units mark, Hyundai-Kia Automobile Group Chairman Chung Mong-koo, stressed how difficult it is to perform well when the industry is in something of a crisis mode.
He feels that continuing to perform so well under tough circumstances will show just how competitive their brand is.
These issues are just scratching the surface of what lays ahead, though, and there is a ton of work to be done of the Koreans hope to stay competitive and grow their brand.
We believe there are 7 challenges that Kia is going to have to overcome in order to thrive in 2015.
1. SUB-COMPACT CROSSOVER VEHICLE –This is a segment that is on the rise and expected to climb even higher next year.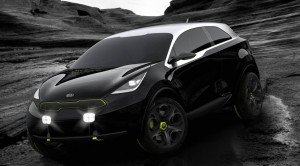 Kia has not yet entered this segment, which means they are now trailing behind the automakers who already have, and who have plans to do so in the future.
A source close to Kia has stated that a small CUV is in the works, but that the actual launch may be several months away. It is expected to hit China market during the first half of 2015, and the other global markets a little later.
This new vehicle would join the incredibly successful Soul and the next generation Sportage compact SUV which is also expected to be fully redesigned in 2015.
2. ECO CARS – Another market that is on the steep rise is the eco-friendly vehicle segment, which is another area where Kia seems to be lacking (at the moment).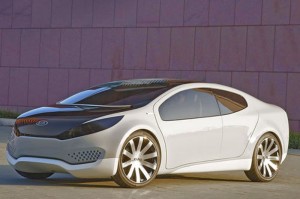 They really need to go green and start getting these vehicles out to the masses.
The all-electric Soul EV is now out, but only in certain areas, and only in very limited numbers.
There are reports that state Kia is ready to launch a pair of eco-friendly vehicles in 2015.
These will come in the form of the much anticpated all-new 2016 Optima midsize sedan, which will come with a hybrid model and a plug-in hybrid version, a first for Kia, soon thereafter.
Things are expected to heat up once 2015 draws to a close, as Hyundai and Kia are expected to expand their line of green vehicles, adding as many as 20 new models into the mix.
These will include hybrids, plug-ins, all-electric, and a pair of fuel cell vehicles.
3. KOREAN MARKET SALES – Hyundai and Kia have seen their hold on the Korean market slipping as foreign brands start to take over.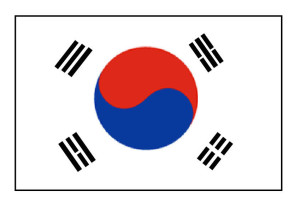 It has been a period of double digit growth for the likes of Mercedes, Audi, and BMW, with foreign cars accounting for around 14% of the market share.
2014 represented the first time that Hyundai and Kia saw their market share dip below the 70% mark, as it hit 69.5%. That has to improve!
The Koreans are fighting back by focusing on what local consumers want in a car, which means advanced technologies and better gas mileage.
They are also doing all they can to deliver luxury cars that can compete against the Germans.
4. STRONG KOREAN CURRENCY – This is something that Kia doesn't control, but which has a direct impact on their vehicle pricing.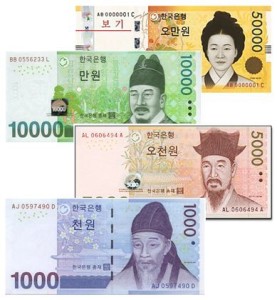 A stronger won means that cars made in Korea are higher priced, making them less competitive in the international markets.
The won has been on the rise for over a year and is one of the strongest performers against the dollar. Combine that with a weakening yen and you have a problem.
The yen is a particular issue for Kia, but they are battling back by improving sales of their higher-priced luxury products and making more vehicles overseas.
5. CAPACITY CONSTRAINTS – Sales may not climb as fast as Hyundai and Kia would like due to limited production capacity.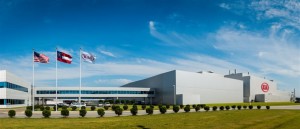 Almost all of the plants are running at full capacity right now, making sales growth tough. That will only become more difficult if customer demand rises.
Kia has plans in place to build a new production plant in Mexico that will serve the US market, but that is still over a year away from opening.
Kia is taking a cautious approach to expansion, as they are more concerned with quality first.
6. BRAND IMAGE – There can be no denying the inroads that Kia has made in recent years in terms of building their brand, but there are still plenty of consumers that think of them as a value brand as opposed to a more premium one.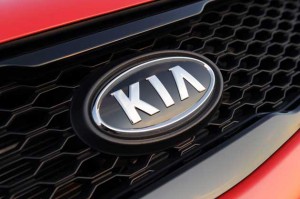 Getting every consumer on the same page is something that takes years to accomplish.
In the last 7 years alone, Kia has seen their brand value increase by a staggering 480%, thanks in large part to hue investments in R&D, a stylish new design language, and high profile sponsorships that get noticed by the consumer.
The "100 Best Global Brands" list for 2014 shows that Kia's bran value has gone from US$929 million to US$5.4 billion in the space of jus