Who would like paying long and extensive car repair bills? Nobody! Not even billionaires.
Okay, may be billionaires don't care and they've a reason not to.
We should because I'm not a billionaire and neither are you.
Obviously, you want your car to keep running smoothly but not on the expense of huge bills.
Following are some really useful tips to help you avoid extensive car repair bills.
How to avoid extensive car repair bills
1.Be Loyal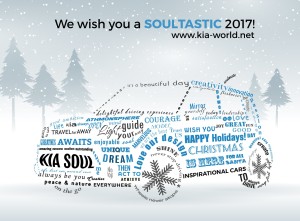 Sticking to one mechanic or garage creates a sense of trust between you and the mechanic. The mechanic would never overcharge you for anything, because they know if they do, they'd lose a good, loyal customer.
If you go to a new garage every time your car needs repairing, the chances of cheating would be high.
2. Be Mr. Know-it-All
Even if you don't know what's wrong with your car, don't reveal it. Act like you understand what your car needs.
It is wise to do your homework before you take your car to the mechanic, so that if they try to tell you there are more issues than just the one you're talking about, you would know that's not the right place for repairs.
3. Buy auto parts on your own
If you depend on the mechanic to get the auto parts for you, they will definitely charge you extra in terms of "service charges". Buy the parts yourself from AUTODOC.co.uk and save your precious money.
4. You are insured, remember?
Make use of your car's comprehensive or collision insurance to pay off the big repair bills. A word of advice here is to select a low deductible for your car insurance, so it could cover most of the repairs.
5. Help yourself
It is not necessary to take your car to the garage for the simplest repairs and issues.
For example, you can change your car's filters yourself, replace the spark plugs, clean the air conditioner etc.
Why do you think people post tutorials on the internet? For you, of course. Moreover, keep yourself updated on the latest auto news.
6. Check the bill thoroughly before paying
Don't just check the sum of the costs and give away your hard earned money. Check what cost you what, and open a dispute if you find anything unnecessary.
Be upfront if you feel you're being ripped off.