UK leasing market hots up, so check what Kia has to offer!
As recently as ten years ago, car leasing was something aimed at companies that wanted to procure new cars or vans in a hassle-free way for staff members to drive, either as part of their day to day work, or perhaps as an employment perk.
These were cars that could be used, abused (within reason) then given back to the lease company after three years before they could start giving trouble or needing expensive repairs.
At some point, some clever marketing type realised that all these benefits would be attractive to individuals as well as companies, and so the concept of private leasing was born.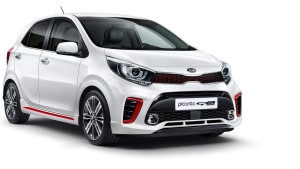 Today, the UK car leasing market has never looked stronger.
It has brought a wider range of vehicles into everyday budgets than ever before – the fact that Range Rover Evoque leasing deals can be negotiated for less than £300 per month on a personal contract provides all the evidence you need.
What are the implications for Kia drivers, and is the leasing phenomenon something they should be considering too?
Kia lease deals in UK

The beauty of car leasing specialists is that they can source just about any new car on the market, so the full Kia range is available to lease, ranging from the Picanto at less than £150 per month right up to the Sorento seven seater at around £350.
To put that Range Rover Evoque deal into context, the nearly equivalent Kia Sportage leasing rates come in at around £265 per month for the Crdi KX 2 2,0L diesel model.
Does it represent the best value for money?
For hassle-free motoring, a lease agreement is hard to beat.
Choose a deal in which servicing and road tax is all taken care of, and you literally have no other costs or worries to think about for the duration of the lease.
All you have to do is fill the tank up with fuel and get on your way.
Having said that, there are some cautionary factors you need to bear in mind:
There will generally be an agreed mileage. Make sure you stick to it, as if you return the car with more miles on the clock than agreed, you will face additional charges.
Keep on top of those knocks and scrapes. If you've bought your own car and you kerb the alloy wheels or scuff the bumper in the supermarket car park, then it is up to you whether or not you decide to do anything about it. With a lease car, make sure you report any damage so that appropriate action can be taken. Wear and tear will be expected over the course of three years, but that does not include dents, scrapes and broken mirrors!
The lease price is based on residual values. Cars that lose more value over the course of three years will therefore effectively cost more than those that retain their values better. This is why cars such as Mercedes, BMW and the Range Rover we mentioned earlier represent such good deals.