Buying a used Kia vehicle in the UK? MOT test could prove beneficial!
Buying a used car is always a bit of a risk, especially for young drivers.
The Kia is one of the most popular first cars young drivers opt for due to its fun design, fuel economy and affordability.
However, it's popularity as a first car also makes it a target for fraudsters and unreliable sellers.
So, if you've recently bought a used Kia vehicle in the UK, you may want to check its MOT history.
What does the MOT check tell you?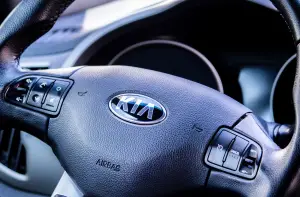 An MOT check tells you everything you need to know about whether the car has passed all of its MOT tests and if not, the reason why it didn't.
It basically lets you double check the seller is being 100% truthful about the condition of the Kia vehicle.
Usually, when you buy a Kia car, you're given MOT documentation.
This can either be in the form of a paper document, or it could be recorded online.
While it doesn't happen very often, the paper version of the MOT data can be forged and altered by the seller.
The online version however can't be changed. So, if you only received a paper document, it could be worth finding out if it is genuine.
An MOT data check can also tell you any potential future problems the car may have. It's worth noting there are many MOT checking services online, but some provide much more information than others.
A check from CAP Automotive for example, is included as part of an HPI check.
This means as well as the MOT information, you'll also discover whether the car has been reported as stolen and whether it has any outstanding finance.
It definitely pays to opt for the more extensive HPI check. So, what benefits come from having an MOT check after you've purchased your used Kia?
MOT check benefits
Typically, MOT and HPI checks are mostly beneficial for those interested in buying a second-hand car.
So, what benefits can you expect if you've already bought the car? Well, if you've purchased a popular used Kia model such as the Picanto city car, it helps you to determine how well it's been looked after.
You'll get to see whether you can expect to have to pay for any repairs in the near future and how long you have until the next MOT is due.
Overall, an MOT check is a really useful tool that's best used before you buy a used car.
However, it can also prove beneficial to those who have recently purchased a car; especially if it came with a warranty.
If the check reveals anything suspicious and it is still under warranty, you can always take it back.