Taking your Kia car off for a trip abroad is certainly exciting, but you do need to give things a little thought before you cross that border; it's not quite as simple as going to the shops.
There are two main policies that you're likely to have that you really need to take a look at first, and those are your insurance policy, and breakdown cover.
Both will be especially important when you're driving about in a country you're not used to.
Insurance
In most places in the world, insurance is mandatory, and you can be left with a hefty fine for being caught driving without it.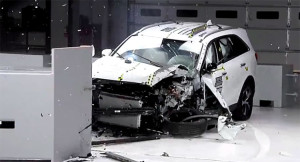 Of course, get into an accident without insurance, and you can be left with severe financial troubles.
Just imaging being at fault for hitting a Rolls-Royce!
When driving abroad, you may well be experiencing a different traffic system, which can unfortunately make accidents more likely, making insurance even more important.
This is all going to be obvious to most people, but many others do forget that their policy isn't necessarily going to cover them while they're not in the country.
In Europe, it's very common indeed for policies to include a certain amount of time (usually thirty days) where you can be driving in other European countries and still be covered.
This is not always the case however, and often it's only EU countries that are included, so it's easy to get caught out.
The take-away is that you must thoroughly check your insurance documents, or get your provider to confirm over the phone.
Breakdown cover
Breaking down at the side of the road is no fun as it is, but it can be even more distressing if it happens in a foreign country.
You might not know who to call to rescue you, or even how to converse with them if you do need their help.
For this reason alone it is essential that you make sure that you've got a breakdown policy in place that will be able to help you in the country that you're visiting.
It's essential peace of mind. Some policies will also help you to get home or put you up in a hotel if necessary, which you'd have to fork out for yourself if you're not covered.
Bottom line: don't leave the country without the right kind of breakdown cover.