As a car owner, you are probably well aware of the type of warranty that you have on your vehicle.
The average vehicle is not armed with that knowledge, though, which may help explain why they develop problems at the worst time possible.
If you've ever had a major engine issue strike mere weeks after your warranty runs out, you will know exactly what we are talking about.
It's not until that happens that many people realize just how costly it can be to have a car repaired.
Rather than worrying about when your car will break down or how much money you will have in the bank when it does, we suggest that you take a look at what CarShield has to offer.
What you essentially get when you sign up for a service contract with CarShield is an extended warranty for your vehicle.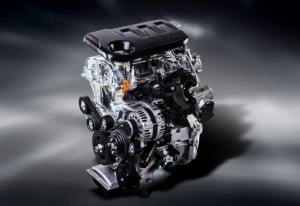 The costs of these plans really depends on what parts of the vehicle you want to cover, but it really doesn't come out to a great deal of money.
The truth of the matter is that a few bucks per month really isn't much to pay for peace of mind in knowing that you will not have to pay hundreds or thousands of dollars out of pocket if your vehicle does run into trouble.
There is not just the cost of repair to consider, as you are still going to have to find a way to get around once your vehicle goes into the shop.
While some repairs can be turned around in a day or two, there are others that may take longer while the mechanic has to wait for a specific part.
You are then in a position where you may have to rent a car, not to mention the bill that is likely coming from having your car towed to the mechanic in the first place.
Depending on the plan you choose with CarShield, all of this expenses may well be covered in your service contract.
Their website is incredibly easy to navigate, but you may still have questions in regards what contract is best suited to your specific vehicle.
The good news is that customer service is on hand to answer any questions you may have, and to also help you put together the service contract that is best suited to your vehicle and budget.
You can keep things pretty basic, or you can go all out for a powertrain plus contract that basically has your car covered from top to bottom.
The type of plan and coverage that you choose is entirely up to you, as only you know what you can and cannot afford in terms of looking after your vehicle.
If you are constantly concerned that your car is going to run into a problem that you won't be able to afford to fix right away, then you need to look at the service plans that are currently being offered by CarShield.