First official photos of the new Kia Mesa SUV hit the web!
The first teaser images and detail shots of the production-ready Kia SUV are out, and it looks like the body-on-frame truck's outward appearance is going to be close to the KCD-II Mesa concept that made its inaugural debut back in 2005 at the Detroit Auto Show.
Rumored to be launched sometime in the fall in Korea and early 2008 in the US-market, we should expect to see a 260-horsepower 3.8L V6 underhood.
Mated to the powerful engine will be a 6-speed automatic gearbox, according to latest rumors.
Spy shots that appeared on the web earlier in the year hint at an attractive interior, and there has been speculation that a V8 will be in the mix at some point, too.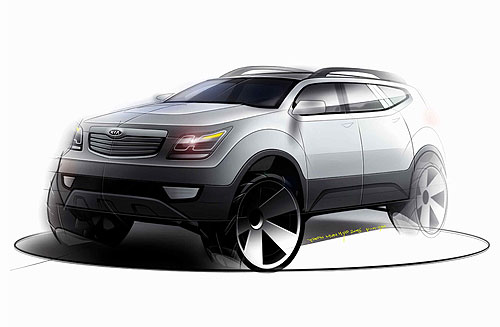 We have to assume that it'll be shown at either Los Angeles or Detroit if the US release timing really is set for early '08. The biggest question might be whether or not Kia will find an audience for a big SUV in the current climate.
That said, with V6 power, a snappy cabin, and assuming it's got three rows of seating, it could be positioned against the GM Lambda crossovers, which are sizable machines, themselves.
Photo-source: autospy.net
Click image to enlarge: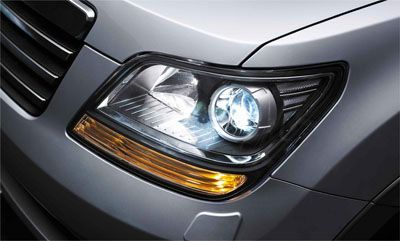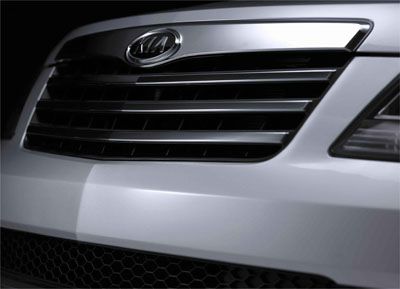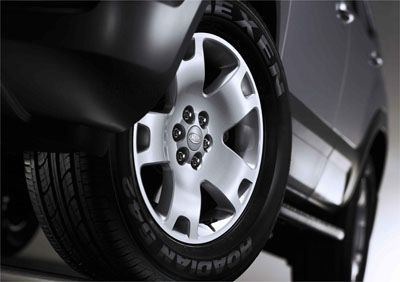 Find more news about upcoming Kia cars and SUVs at theKEEA homepage!