South Korean vehicles you can expect to see at the 2020 Geneva Motor Show.
When it comes to auto shows in Europe, they don't get much bigger or more prestigious than the Geneva Motor Show, which will run from March 3 through 15.
Almost all of the major players will be in Switzerland for this show, as this is often the place where they reveal their newest vehicles.
There is going to be some serious representation from Hyundai, Kia, and Genesis, who will have some big reveals, as well as a few surprises up their sleeves.
Let's take a closer look at what the Koreans will have on display in Geneva.
2021 Kia Sorento (redesign)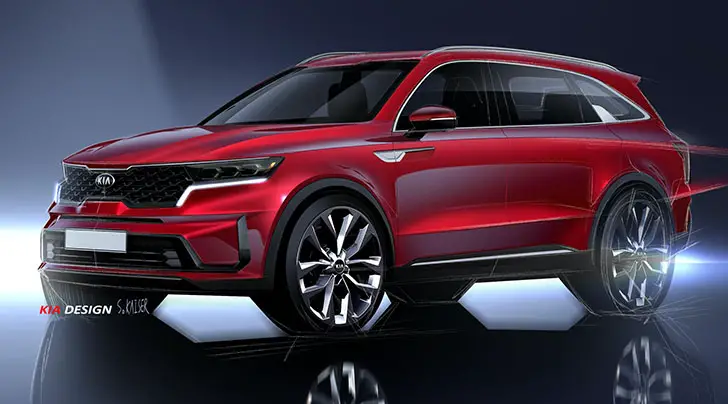 2021 Kia Sorento will be offered as a hybrid for the first time!
Everyone is excited to see Kia reveal the fourth generation Sorento crossover in Geneva, as this model looks amazing. The exterior styling is a good deal more rugged than before, with the tiger-nose grille and LED lights completing an aggressively styled model.
Another exciting part of the 2021 Kia Sorento is that it will be offered in both hybrid and plug-in hybrid variants. That's great news for drivers looking for an affordable hybrid SUV alternative to the likes of the Volvo XC90 and the Porsche Cayenne E-Hybrid.
Hyundai Prophecy EV concept car
The Prophecy concept car defines the direction of future Hyundai designs, while establishing itself as a design icon for future Hyundai EV lineup
Hyundai have already teased us a little with shots of the Prophecy EV concept, which will actually be a little glimpse into the future of their all-electric models.
The Koreans are all in on EV models, and the styling of this one will give us an idea of the direction that Hyundai will take in terms of styling.
Hyundai i30 (facelift)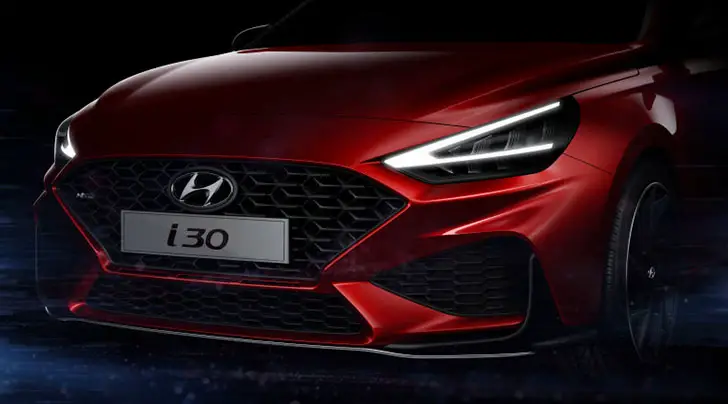 Starting from 2020, the sporty N Line trim level will be available on all Hyundai i30 body types!
The third generation Hyundai i30 will be undergoing a mid-cycle facelift.
We have seen some teaser pictures from Hyundai, all of which appear to show a wide vehicle that comes with an updated grille and new LED headlights. There will also be some styling tweaks made to the rear of the i30, while upgraded technology will be found in the interior.
It's also expected that Hyundai will announce a plug-in version of the i30, which will employ the same powertrain used in the Kia XCeed and Ceed Sportswagon plug-in models.
Hyundai i20 (redesign)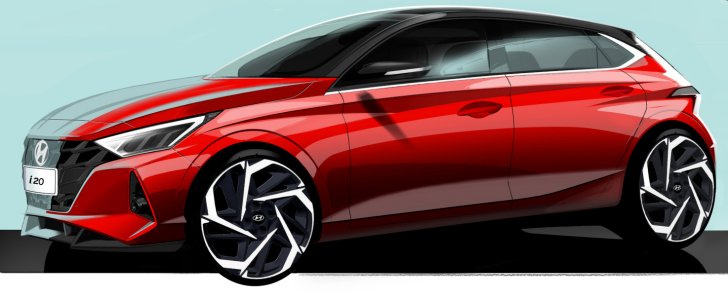 All-new i20 hatchback will be the first Hyundai car in Europe to adopt the carmaker's new design language, called "Sensuous Sportiness"
Another vehicle about to enter the next generation is the Hyundai i20 subcompact hatchback. All we have really seen of this model are sketches, but those definitely suggest a more aggressive look. That means that we should expect this i20 to be sportier and more dynamic.
The interior will be given a modern upgrade, which includes an 8-inch touchscreen. It will also come with improvements to the ride and handling.
Genesis GV80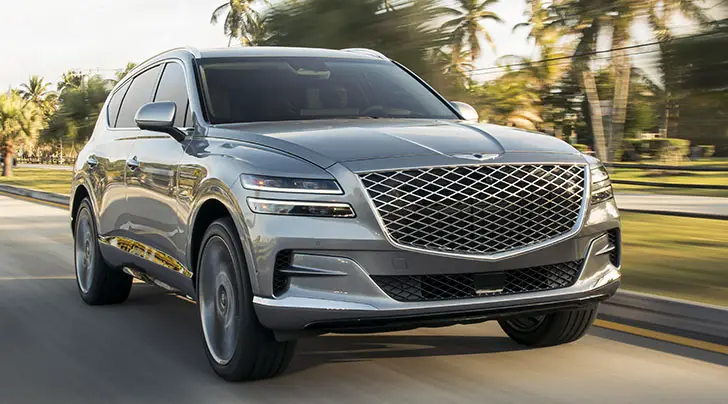 Genesis GV80 could be a surprise reveal of the 2020 Geneva Motor Show!
While there is yet to be any sort of official announcement, it is believed that the Genesis GV80 SUV will take the stage in Geneva. This makes sense when you consider that Genesis are set to launch this model in Europe. They could use the unveiling as a shot across the bow of their rivals in that part of the world.