Kia Soul Exclaim fitted with a handful of aftermarket accessories. Looks stunning!
Mariah Bell from Ohio is a 1st grade teacher, but when she is outside of the classroom, she fulfils her need for speed as part of a drag racing group called the Horsepower Honeys.
Off the track, Mariah gets around in a very sporty looking 2017 Kia Soul Turbo, while her fiancé follows along in his 2010 Forte Koup.
In an effort to make her Soul Turbo a little more unique, Mariah has added a host of modifications and accessories, which you can read about later in this interview.
Mariah traded in her Kia Soul Plus to get this model and never really considered not getting a Soul, as her previous model served her so well. The days of people making fun of her for driving a "Hamster Mobile" are long gone, as they all now know the capabilities of the Kia Soul.
Read on to learn more about Mariah and her Kia Soul experience.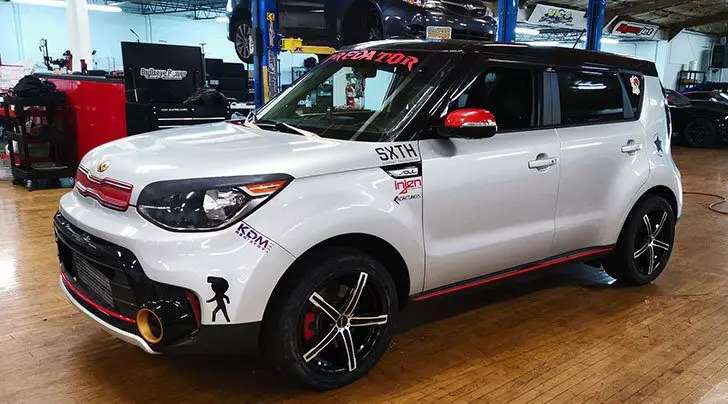 Kia Soul owner interview (Q&A)
1.Tell us something about your Kia car ownership experience so far?
My ownership so far has been great. I currently have a 2017 Soul Exclaim Turbo, but before I had a 2010 Plus. It had about 103,000 miles on it when I sold it and I only had to make one minor fix to keep it running perfect!
Nothing major ever happened to it. It was super reliable. My 2017 so far has been really reliable as well, even though I have heavily modified it.
2. Honestly, what was your intention when you bought your Kia Soul?
I didn't have many intentions when I bought my 17, other than I was excited to drive it. I didn't plan on buying it when I did. My fiancé talked me into going to a dealership to look at one since I had been interested in them.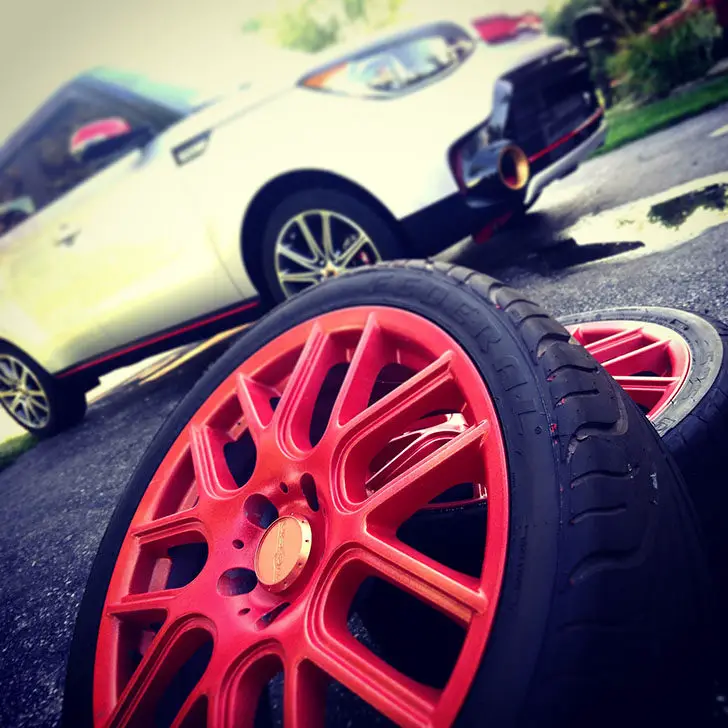 3. Did you have any second thoughts purchasing a Soul?
Nope! The dealer worked with me on the price and kept it within my budget.
4. What do you like the most about your car?
I like that it has enough "go" to get out of its own way, especially after modifications, and I still have room for my teacher life.
5. What do other people say about your Soul?
At first, people were skeptical or made fun of me for driving it. Now that they know what it's capable of most people seem to like it.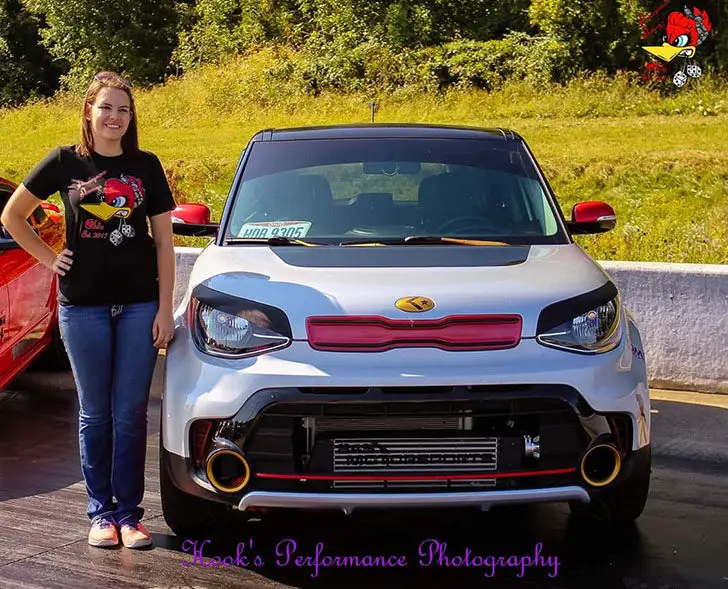 6. In your opinion, what is the main advantage of the Kia Soul over its competition?
The price, reliability and room inside.
7. What is it that makes your ride look unique? 
I have a big ass intercooler sticking out of the front bumper! I have my Soul designed the way I like, and it sounds good as well.
8. What Kia accessories have you installed so far / do you have any future plans?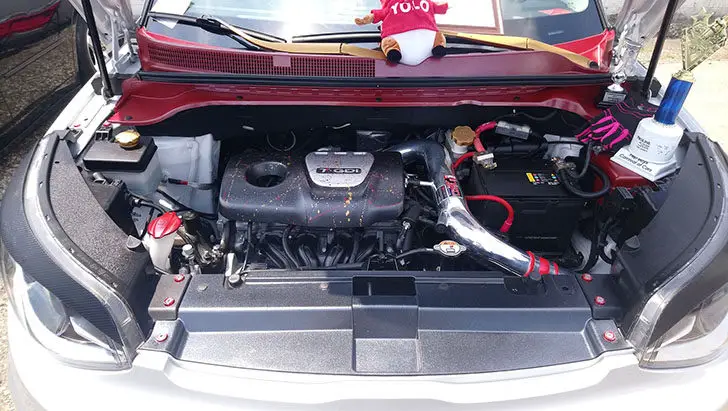 Mechanical:
1.6L GDI Turbocharged "Gamma"
Injen Cold Air Intake
845 Motorsports Intercooler
TiAL Blow-off Valve
3" Catless Downpipe
Resonator/ muffler delete
SXTH Element Oil Catch Can
Aftermarket BOV Solenoid
SXTH Vacuum Distribution block
845 Motorsports Custom Tune
Running 22psi on 93 octane
Exterior
18×8 Vision racing rims and Federal Tires (only 2 for the front for drag racing)
Custom wrapped roof and mirrors
Custom painted taillights
Auxbeam LED headlights
Rain visors
Interior
Husky all weather floor liners
CT Sounds component speakers on a 900.4 Soundstream amp
2 8" DC Audio subs on a Twisted Sounds 1.3k amp
XS Power D3100 5,000 AMP battery in the back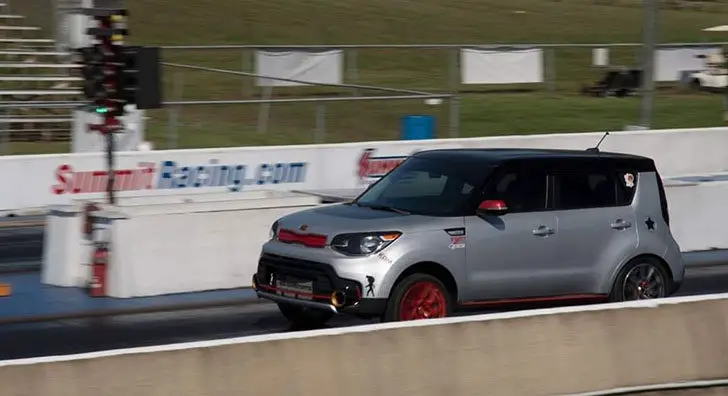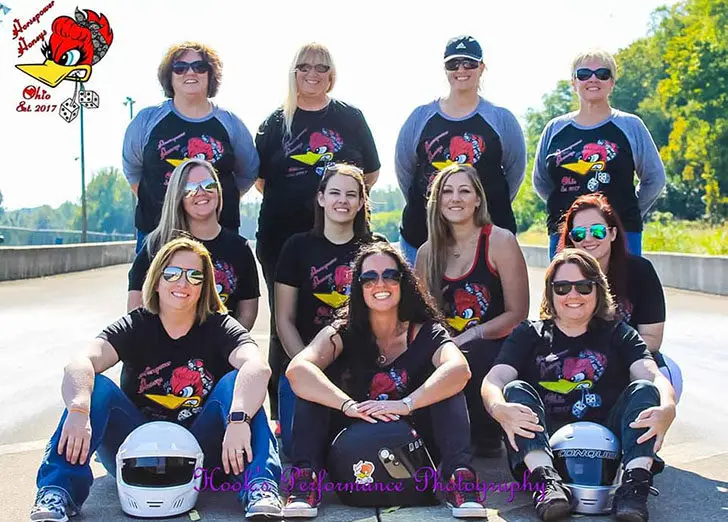 | | |
| --- | --- |
| Specifications | |
| | |
| Engine | 1,6L GDI turbo |
| Color | Bright Silver |
| Trim level | ! |
| Model year | 2017 |
| MPG / fuel consumption w/o tune: | 28-33, w/ tune 22-26 |
| Miles driven so far | Approx. 25,000 |