There are a number of design changes that can be made to a car to make it look that much more appealing.
While there are numerous changes that can be made to the body design to achieve a certain look, a dramatic chance can often be as simple as adding alloy wheels into the mix.
Alloy wheels not only look great with their different styles and designs, but they can also help a little with the performance of the car.
Traditional wheels are made of a heavier metal that can add weight to the car, and will rust over a period of time.
Alloy wheels are made from aluminum, which is much lighter, whilst also having stainless capabilities.
That reduction on weight allows the car to move from a stationary position much faster, whilst also helping with maneuvering.
The reality is, though, that most people choose alloy wheels for the sporty look they add to a car.
That said, let's take a look at 5 alloy wheels that we think look great on your Kia car.
Related: http://www.thekeea.com/spare-tire-kit-price-soul/
Kia's best-looking alloy wheel designs
1. Kia Cee'd GT – This is a performance driven GT that is scheduled to hit European roads this summer.
Delivering a powerful 204 HP, this GT rides on 18-inch 225/40 R18 tires. The highlight of the alloy wheels are the black chrome and stunning red brake calipers.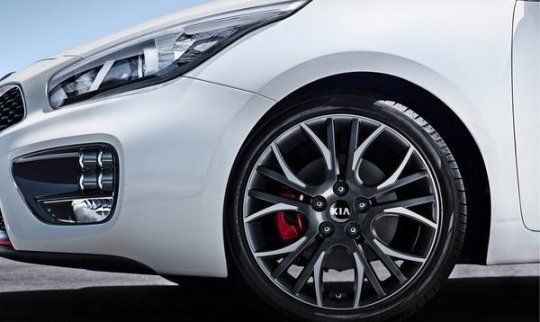 ——————————————————————————————————————–
2. 2016 Kia Soul – There are still a few months left before the 2016 Soul hits the market, but that doesn't mean we can't talk about the cool wheels on the top of the range Soul.
Those will be stunning 5-spoke alloys that will be found with 18-inch 235/45R-18 tires.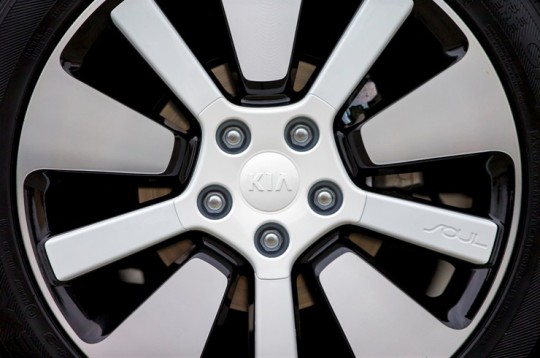 ——————————————————————————————————————–
3. Kia Forte Koup – This is the latest addition to the Forte family, which already boasts a 4-door sedan and a 5-door hatchback.
The turbocharged model will come with a beautiful set of 5-spoke alloys that will only be found on the turbo model.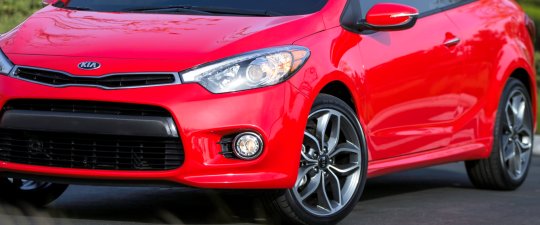 ——————————————————————————————————————–
4. 2014 Kia Cadenza – Kia's entry into the premium market has been generating a ton of great critical buzz, and represents Kia's most technologically advanced car in the US market.
There are a ton of great features to be found in the Cadenza, but nothing is perhaps as eye-catching as then 20-spoke alloys.
There are some that will argue that this look takes away from the sportiness, but they are actually the perfect for a premium brand.

——————————————————————————————————————–
5. Kia Rio SX – The models available in North America are the 4-door sedan and the 5-door hatchback.
You have to go all the way up to the top of the range to find the cool looking alloy wheels on the Kia Rio SX.
Definitely the simplest looking of the bunch, but these alloys are more than enough to add a sporty touch to the 17-inch 205/45-R17 tires.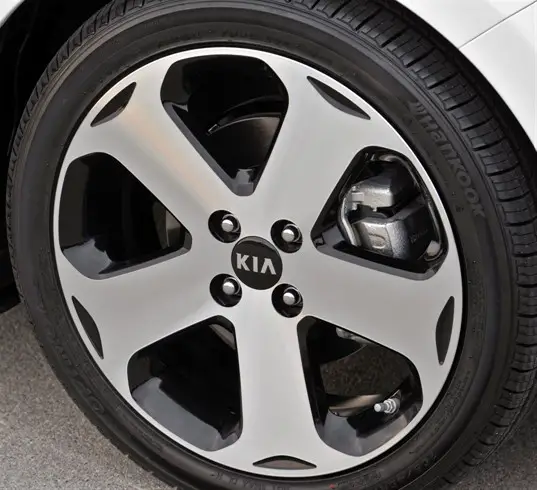 ——————————————————————————————————————–
Which alloy wheel design do you prefer? Feel free to share your thoughts with the rest of Kia fans and enthusiasts!