Kia Motors Corporation trademarks new logo design in South Korea.
There is no denying that Kia have made massive strides in the global automotive market over the past decade or so.
Great vehicles like the Soul, Stinger, and Telluride have become incredibly popular among the buying public, helping the Kia brand become one synonymous with quality cars at a great price.
Every vehicle that Kia brings to market comes with the company logo on a badge in front and back, with the current logo in place since 1994. Initially, that logo was put in place to celebrate Kia's 50th anniversary, and while it underwent a minor tweak in 2004, it has mostly remained unchanged.
That may be about to change, though, as word has it that Kia are about to deliver a serious upgrade to their logo design.
According to KIPRIS (Korea Intellectual Property Rights Information Service), Kia have signaled their intent for a logo change by submitting no less than 50 trademark registrations since May of this year.
What do the trademarked Kia logos look like?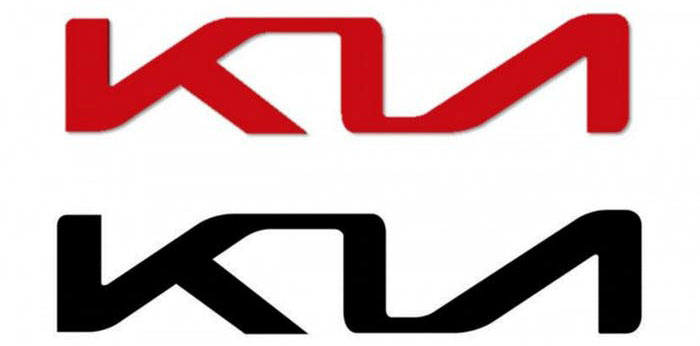 The trademarked logos consist of a space age looking version of the word "Kia" in both red and black set against a white background.
We have the images available for you to look at here, but you can also head on over to the KIPRIS website to see them there, too.

Is the logo change for the entire Kia line-up or just EV models?
The question now is whether the new logo will appear on all Kia vehicles or reserved for a select few.
Insider sources seem to feel that the new logo will only be used on upcoming Kia electric cars and hybrids, which would see the likes of the Soul and Niro EV models get the new badging.
That is not the only opinion, though, as other sources believe that the new Kia logo will make its first official appearance on the production version of the "Imagine by Kia" crossover vehicle. That particular model, and EV with a range of more than 300 miles, is not expected to hit the production line for another two or three years.
It is worth noting that when the "Imagine by Kia" concept model was shown off at this year's Geneva Motor Show, it did feature the new Kia logo as an LED-illuminated version on the hood and steering wheel.
At that time, the new logo received rave reviews from automotive journalists and reviewers.
What are your thoughts?
Now that you know that a new Kia logo is in the works, we want to hear your opinion. Do you like the new look, and do you think it should be applied to all Kia models or just on the EV's and hybrids? (Source: Drivetribe)