3 Kia vehicles available for sale in US that cost less than $20,000.
Kia has long been known as an automotive brand that delivers quality vehicles at affordable prices.
It is in fact possible to get a number of Kia models for less than $20,000, and that doesn't mean having to give up on features, too.
We have complied a list of the cheapest Kia cars in the US, all of which come in at less than 20,000 dollars.
This is your chance to get into a great ride at a terrific price, so let's see what's on offer, keeping in mind that the prices are for the base models of each Kia car in the list.
3 Kia models under $20,000 (in USA)
2023 Kia Rio MSRP starts under $20,000 (Rio 4-door sedan pricing start at $16.450, while the 5-door hatch costs $17.390)
2023 Kia Soul starts under $20,000 (base Soul LX model goes for $19,890)
2023 Kia Forte starts under $20,000 (base Forte costs $19,490)
---
2023 Kia Rio under $20,000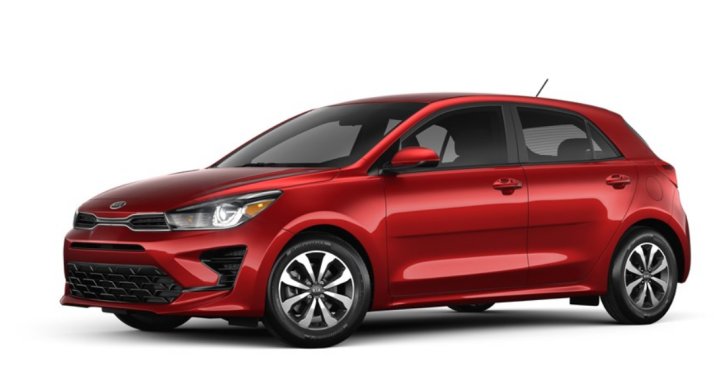 If you are on the lookout for a sub-compact car to get around town in, then look no further than the incredibly stylish Kia Rio.
Besides the advanced technologies and amazing fuel efficiency, you also get a pair of different models to choose from: the 4-door sedan and 5-door hatchback.
If it's the Rio 4-door you like, you can get in for as little as $16,450. If you like a more practical 5-door hatchback, the new Kia Rio 5 can also be yours for less than $20,000.
2023 Kia Soul under $20,000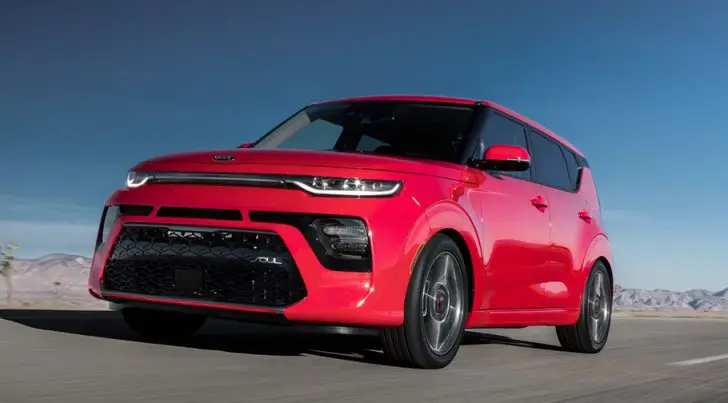 You can't talk about Kia vehicles under $20,000 without mentioning the incredibly popular Soul boxy car.
The eye-catching compact crossover vehicle has been one of the top-sellers for the Koreans in the USA over the past couple of years.
Recently, the Soul got a mid-cycle facelift to make it even more stylish and competitive. As always, cool exterior color options abound, and you can now get 6 standard collision avoidance and safety assist features (including Auto Emergency Braking & and Lane Following Assist) in the Soul for the first time ever!
The 2023 Kia Soul MSRP comes in at just $19,890 when opting for a base LX trim level.
2023 Kia Forte under $20,000?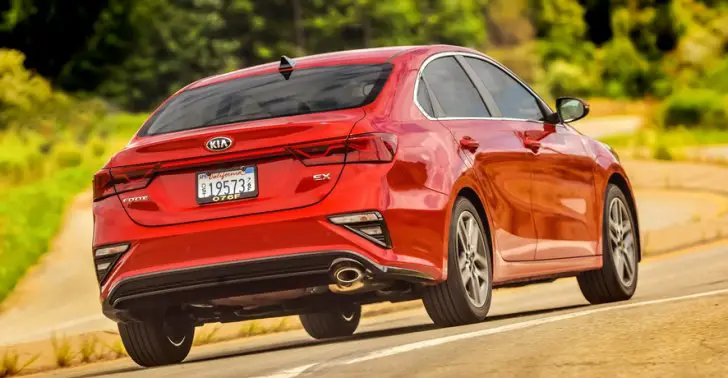 The 2023 Kia Forte 4-door sedan has seen its sales continue to steadily climb after the model underwent a full redesign two years ago.
If you are looking for a practical and beautiful 4-door sedan with a compact size that's also affordable, you can get the 4-door Forte model with automatic transmission for just $19,490.
Please note: All of the above prices exclude the destination fee, which comes in at around $1.100 for each vehicle.
Which Kia under $20,000 would you choose?
Now that you know what Kia vehicles can fit into your tight budget, the next step is to take a look at each one to see which best fits your driving needs.
You will also be able to answer the question of what is the cheapest Kia model in 2023 when you head on out to your local Kia showroom.
It's always good to be well informed before you shop, and we hope we have helped with that.