List of future electrified Kia models to be launched by 2025.
Kia plans to launch a wide range of electrified vehicles by 2025.
According to the Periodismodelmotor, there will be no less than 16 eco-friendly vehicles launched in the coming years.
Kia's forthoming launches include 5 electric vehicles, 5 hybrids, 5 plug-in hybrids and one fuel cell elctric vehicle (FCEV).
As we have learned, not all 16 electrified Kia vehicles will be all-new. Some of them will be refreshed or updated variants of the existing models.
"By 2025, we will offer a total of 16 advanced powertrain vehicles, with five new hybrids and plug-in hybrids, five new battery EVs, and an all-new mass market FCEV. Due to launch in 2020, this FCEV will spearhead Kia's efforts to realise a zero-emission future for mobility," said Dr. Woong-chul Yang, Vice Chairman and Head of Kia R&D Center.
(Speculative) list of upcoming electrified Kia vehicles
Listed below are the "electrified" vehicles we expect Kia's going to release in the upcoming years. Some of them have already been confirmed for production, while others have been rumored to appear soon.
5 Future Kia EVs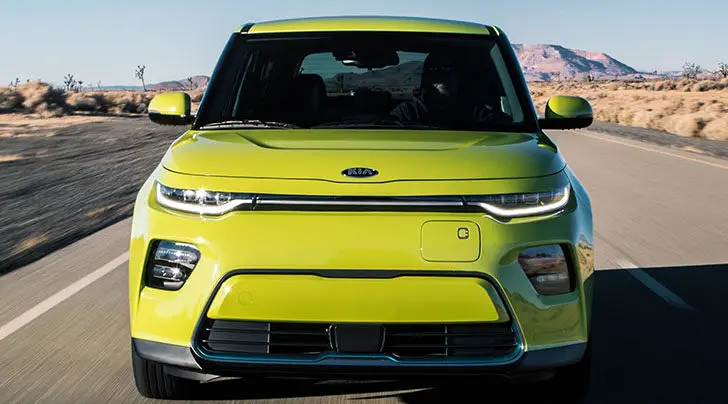 Already on sale in Europe, the second generation Kia Soul EV has yet to reach the United States. We have been told that the funky Soul electric car would go on sale in U.S. already this year, but it seems like the official release date has been delayed until 2020.
Kia Niro EV (new generation)
Unlike the Soul EV sibling, the Niro electric vehicle is already on sale in the United States (albeit in a limited number of states). The currently available model is based on the Niro hybrid, which has been on sale since 2017. The second-generation Niro is expected to appear in 2022 or 2023.
Kia Picanto EV (speculation)
Kia Motors Europe's chief oprating officer, Emilio Herrera, recently admitted that the South Korean carmaker has been strongly considering to launch the all-electric Picanto city car in Europe. We believe that the EV variant of the Kia city car will be launched very soon (in a year or two)!
Rumors coming from South Korea suggest that the Stinger sports sedan could be launched as an all-electric vehicle in the second generation. Since the vehicle was put on sale only in late 2017, we do not expect the Stinger EV to hit the market before 2023.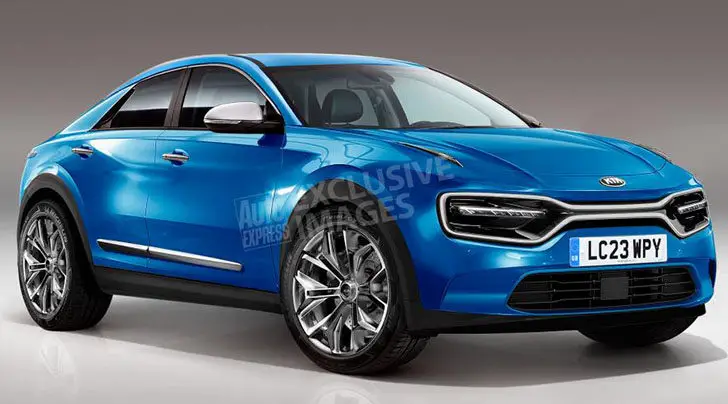 UK's leading automotive magazine Autoexpress recently suggested that the Imagine By Kia crossover concept will soon become a reality! The production-ready crossover will reportedly be built on the carmaker's bespoke electric vehicle platform and could hit the Kia showroom floor in 2022.
5 Future Kia Plug-In Hybrid
Kia Niro plug-in hybrid (confirmed)
The refreshed Niro PHEV will be the first Kia plug-in hybrid out of the 5 PHEV models to hit the markets worldwide. Officially unveiled at the Geneva Motor Show earlier this year, the Niro PHEV facelift boasts a slightly updated exterior and interior layouts. No changes have been made to the plug-in hybrid drivetrain, though.
Kia Ceed SW plug-in hybrid (confirmed)
The popular Ceed Sporty Wagon, on sale exclusively in Europe, will soon be launched with a plug-in hybrid drivetrain. The vehicle will boast a big cargo space and an all-electric driving range of 37 miles. Find more details about the new Kia Ceed SW PHEV here.
Kia Xceed plug-in hybrid (confirmed)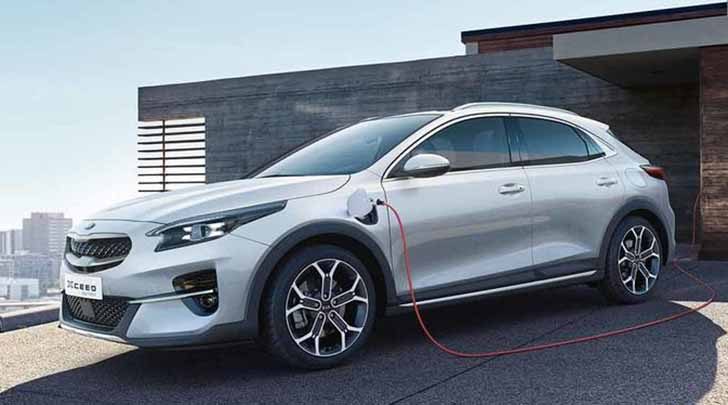 The Xceed plug-in hybrid is another member of the Ceed family that will gain a PHEV drivetrain in Europe. The compact crossover, which will also boast a 37-mile all-electric driving range, is scheduled go on sale in Europe at the beginning of 2020.
Kia Sorento plug-in hybrid (rumor)
We all know that the next-generation Kia Sorento is coming to the market in the second half of 2020. Latest rumors suggest that the popular Kia midsize SUV will also be launched as a plug-in hybrid. No specifications or details about the all-electric driving range are available at this point, but we expect to offer one of the longest all-electric driving ranges in the segment.
Kia Optima plug-in hybrid (rumor)
Kia is all set to officially unveil the new generation Optima midsize sedan in South Korea next month (November). The gasoline version is rumored to be joined by a plug-in model sometime in 2020.
5 Kia hybrid cars
Kia Optima hybrid (confirmed)
Kia Optima hybrid will be launched in 2020. It will first go on sale in South Korea, while later it will go on sale in the United States. It is expected to achieve up to 48 mpg (if not more).
Kia Sorento hybrid (rumor)
The Sorento midsize SUV is also rumored to receive a hybrid drivetrain. Kia has yet to confirm the rumors, though.
Kia Ceed hybrid (confirmed)
As we previosuly noted, some models in the "EURO" Ceed range are getting plug-in drivetrain shortly. We see no reason why the regular 5-door Ceed hatchback wouldn't receive it to. A standard hybrid, as well as all electric variants are possible too, in a not so distant future.
Kia Soul is a likely candidate to receive a hybrid drivetrain next year. It shares the platform with the Hyundai Kona crossover, which was just recently launched as a hybrid (in Europe). It is widely believed that the Soul will adopt the same hybrid drive system from its Hyundai sibling.
Kia Niro hybrid (next generation)
Kia Niro hybrid has just received a facelift for the 2020 model year. The second-generation model will definitely arrive, but not before 2023.
1 Kia FCEV
Kia is all set to bring their first fuel cell vehicle to the market. We expect it to go on sale late next year, as a 2021 model. There are no pictures of the Kia FCEV available at this point, but we know that the vehicle will be built at the same platform as the Hyundai Nexo FCEV sibling.