Which Kia models come in yellow color?
Yellow tends to be a very positive color and, speaking in general, people pretty much all like it.
You can find different kinds of yellow hue in nature, but also in our physical world.
Some folks love yellow furniture, clothes, phones, appliance and even cars.
There is a certain amount of people that love yellow cars, so automakers usually do offer some vehicles from their model range in yellow color. Including Kia.
If you're one of those yellow-color loving folks and at the same time interested in a Kia vehicle, you've come to the right place.
In the blog post here we will show you which Kia models in US come available in yellow color.
We are first going to look at the current 2022 Kia model range and let you know what vehicles are offered in yellow color, while later we are also going to take a brief look at other yelow-painted Kia vehicles offered worldwide.
Yellow Kia models on sale in US today
2023 Kia Seltos in yellow color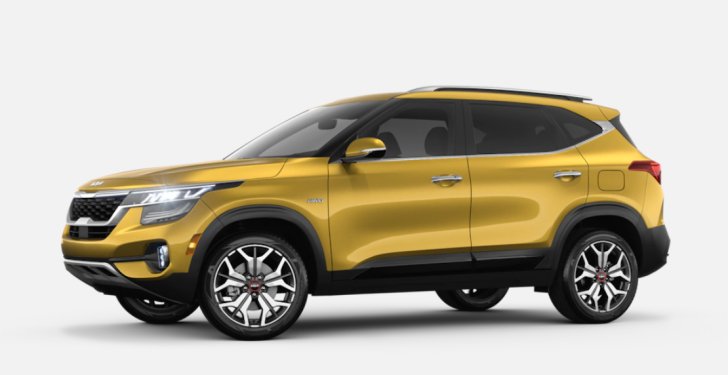 Yellow Kia Seltos is on sale in US
Kia Seltos is a small crossover vehicle that comes available with all-wheel-drive and a plethora of standard safety features.
It also offers a wide variety of exterior color options. One of them is also yellow, called Starbright Yellow.
This is one of the most outstanding exterior colors that are offered on the Seltos crossover.
Furthermore, if you choose a Kia Seltos dual tone with Starbright Yellow body and black painted roof. Such a two-tone color option is also available to purchase in the US-market.
Kia Seltos is currently the only vehicle in the US Kia model range that offers yellow color. Previously, there was also a Kia Soul crossover that featured this unique body paint, but Kia discontinued the paint from its color palette last year.
2023 Kia Stonic in yellow color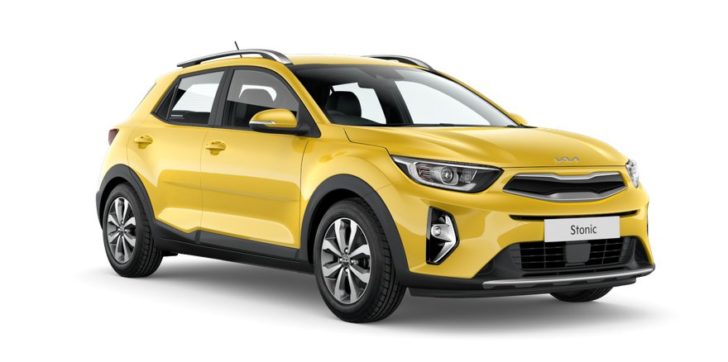 Yellow Kia Stonic is not on sale in US (Europe only)
Another small crossover in the Kia range is the Stonic. Based on the Rio sub-compact hatchback, the Stonic is European market exclusive model and is, unfortunately, not on sale in the United States.
This attractively styled Kia crossover does not offer AWD, but comes available in a rainbow of colors. Among others, yellow paint is available. Also offered is a Stonic with yellow body and black roof.
2023 Kia Exceed in yellow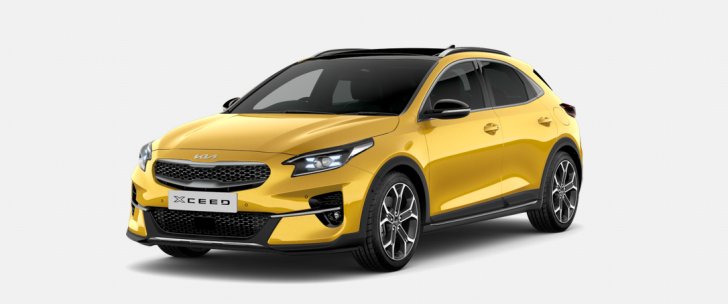 Yellow Kia Exceed not available in US; another European-market exclusive model
Yet another attractive Kia vehicle that comes available in yellow exterior color, but it's not for sale in the United States.
This is a raised-up 5-door hatchback that is based on the Kia Ceed, which is a compact sized 5-door hatchback that has been developed specifically for the European market.
It does not offer all-wheel-drive, but instead comes available as a plug-in hybrid with a 36-mile all-electric driving range.
It has been a very successful vehicle for the Kia brand thanks in large part to its eye-catching exterior design, as well as a large choice of exterior color options. As evident from the photo above, the Xceed is available in attractive yellow paint and some cool-looking black-painted body parts.
2023 Kia EV6 in yellow color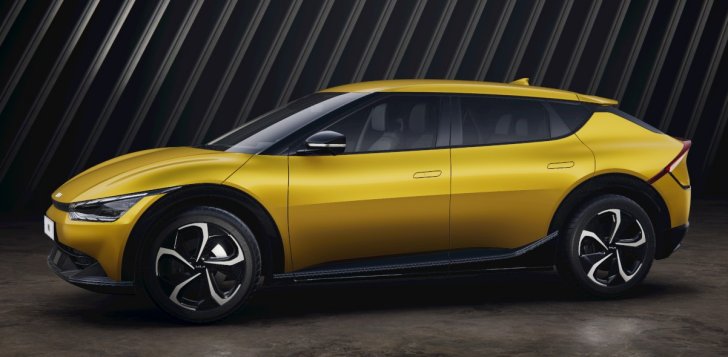 Kia EV6 is on sale in US (worldwide availability)
The 2023 Kia EV6 is the most advanced Kia vehicle ever built.
This all-electric crossover is coming to the market as we speak and is already officially confirmed to go on sale in US!
This is a highly capable all-electric crossover that has a 300+ mile driving range on a single charge and is quicker than Porsche achieving 0-60 MPH in 3,5 seconds (the range-topping EV6 only!).
Sharing its E-GMP platform with Hyundai Ioniq 5, the all-new Kia EV6 also comes available in yellow color. There are many other body paints available, so if yellow is not your color of choice ther are many other alternatives.