The most anticipated new vehicles from Hyundai, Kia and Genesis.
As the year draws to a close, it's time to start looking ahead to what the Korean automakers have in store for 2019.
What we foresee are challenges that include greater competition and less growth at home and abroad.
The Hyundai-Kia automotive group plans on attacking these challenges head on by delivering a large number of new or updated models to the U.S. marketplace.
Given the current consumer love of the SUV market, it is perhaps not a huge surprise too see that Hyundai and Kia will be moving away from cars a little so that they can dip their toes in the hot SUV market.
Let's take a closer look at the 7 exciting vehicles you can expect to see from Hyundai and Kia in 2019.
1. Hyundai Palisade
Already on sale in U.S.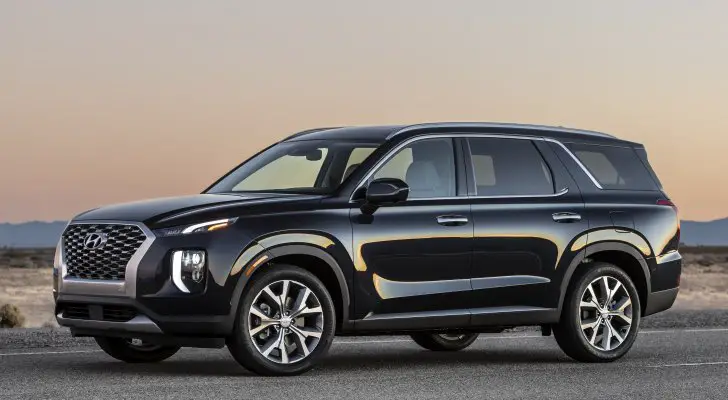 Hyundai are planning to go bigger and more upscale with their new entry into the SUV market.
The Tucson and Santa Fe are about to be eclipsed by the new Hyundai Palisade, a larger SUV that comes with 3-row seating and a host of luxury amenities on board.
A vehicle of this size requires power, which it will get from 3.8-liter V6 engine that will deliver an estimated 291 hp and 262 lb.-ft. of torque, all mated to an 8-speed automatic transmission. It will be available in both AWD and FWD formats.
2. Kia Telluride
Already on sale in U.S.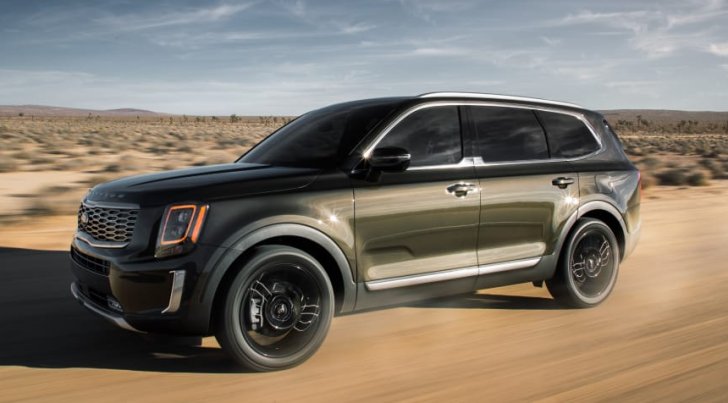 Given that Hyundai and Kia are part of the same family, it is perhaps no real surprise that this large SUV will ride on the same platform as the Hyundai Palisade.
While the Telluride will also come with the same drivetrain set-up, the exterior and interior designs will be very different.
The Telluride will come in a 7- or 8-seater configuration and will be home to state-of-the-art technology and safety features. Expect to see this one hit the U.S. market in the first half of 2019.
3. Genesis GV80
Already on sale in South Korea! Scheduled to go on sale in U.S. in 2020.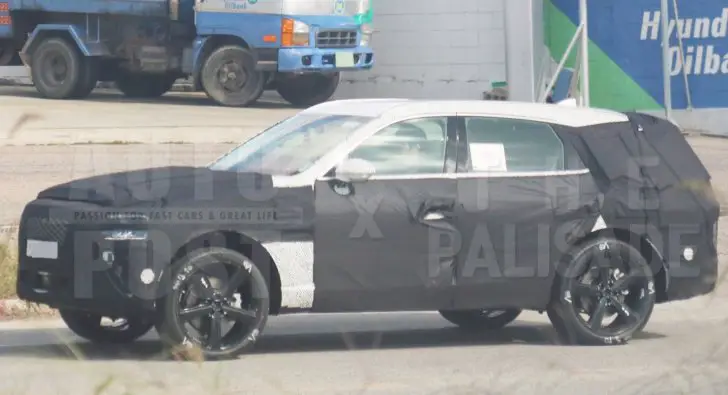 Genesis, Hyundai's luxury car brand, will continue to evolve in 2019 when they deliver their first ever SUV in U.S.
The GV80 was originally shown off as a concept model last year, but it will soon be going into full production.
This model is set to go against the likes of the BMW X5 and the Mercedes-Benz GLE.
The Genesis GV80 SUV will hit the U.S. shores later in the year, probably in the second half, and will feature a muscular design, as well as all the little interior details you would expect from a luxury model.
4. Hyundai Sonata
Already on sale in U.S.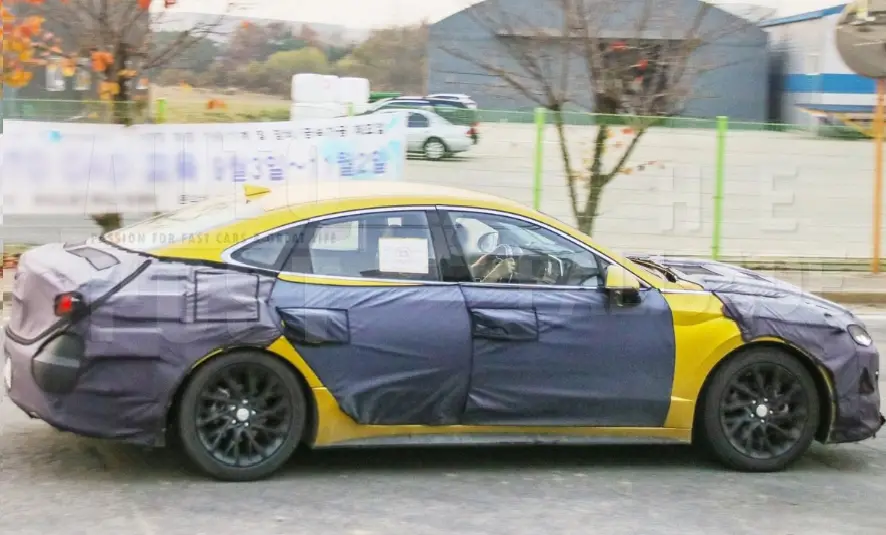 When you think about Hyundai in the US, it's usually the Sonata that comes to mind.
The popular Hyundai midsize sedan will get a major redesign for the new model year and is expected to arrive in showrooms in the first half of 2019.
The upcoming Sonata 4-door sedan will benefit from the new design language from Hyundai, which is being described as "sensuous sportiness."
To get an idea of what that might mean, take a moment to look up the Le Fil Rouge concept model.
The new Sonata will be made available in hybrid and plug-in hybrid models, as well as the standard gas range.
5. Kia Soul
Already on sale in U.S.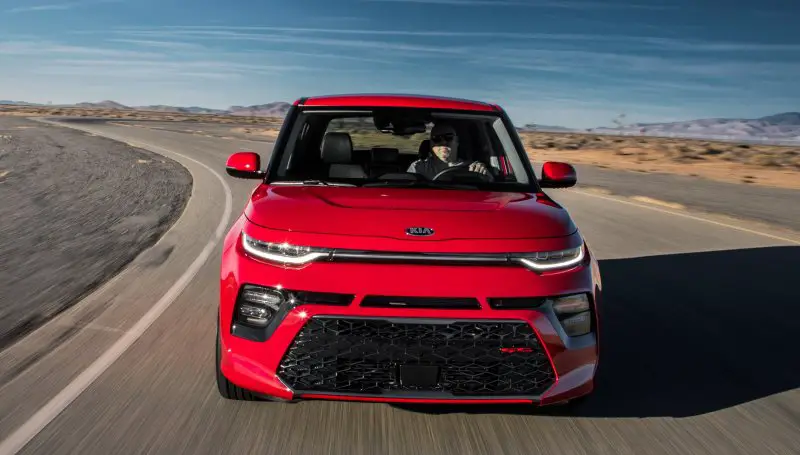 The next-generation Kia Soul was officially unveiled at the L.A Motor Show in November, and it now looks better than ever.
There are a ton of new choices, too, with the sporty GT-Line, the rugged X-Line, and the all-electric EV models part of the Soul family now.
As well as having more interior space, the new Soul also gets an impressive upgrade in the technology department.
In short, it's everything we love about the Kia Soul with a newer look and more exciting features.
6. Genesis G80
To be launched in South Korea in Q1, while US sales are projected to commence in the second half of 2020.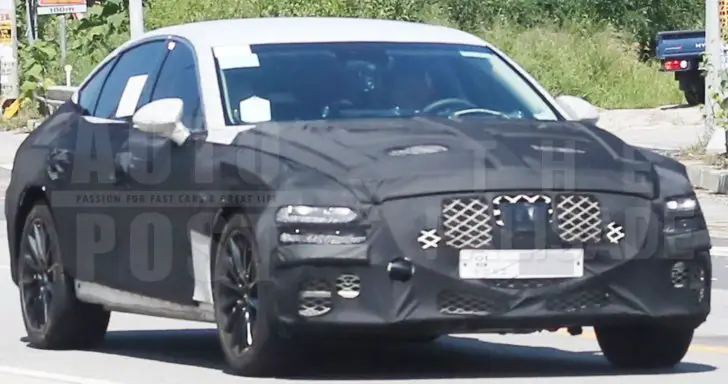 The G80 midsize sedan is the longest running model for Genesis in the US, and it will now be receiving a major redesign, if the pics of the camouflaged prototypes are anything to go by.
The current model is basically a slightly facelifted version the Hyundai Genesis, which was on the roads before Hyundai decided to turn Genesis into its own luxury brand.
Expect to see the new Genesis G80 sedan in the U.S. showrooms closer to the end of 2019.
Update: Genesis G80 launch delayed until 2020!
Kia Niro EV
Already on sale in U.S.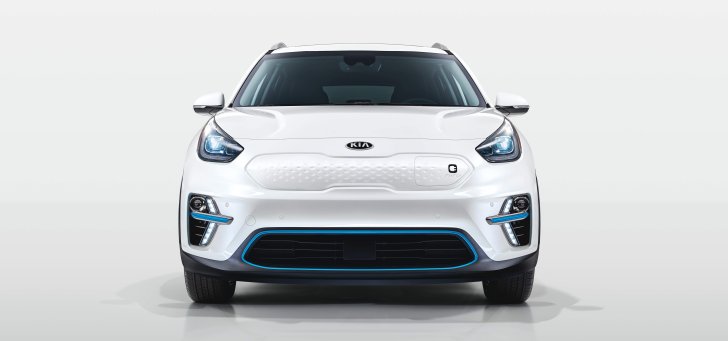 For a while now, the Korean carmakers have been diving deeper into the electric car market, and they will continue to do so with the new Kia Niro EV.
This cool-looking compact crossover is already available in hybrid and plug-in hybrid variants.
The electric Niro will come equipped with a 64-kilowatt-hour lithium-ion battery, which will deliver an estimated driving range of 239 miles on a full charge.
This variant will be easy to differentiate from the others, thanks in part to the absence of a grille up front, as well as the use of "EcoDynamics Blue" accent pieces.
Aerodynamics will be improved by using restyled fascias and 17-inch wheels.
Using the available CCS DC fast charging set-up, drivers will be able top get up to an 80% charge in as little as 75 minutes. On a standard Level 2 charger, which is what is available at home or at charging stations, a full charge can be achieved in 9 and a half hours.
Kia revealed the Niro EV will go on sale in U.S. in the early part of 2019, so watch this space for more updates.
Best year for Korean automakers in U.S.
As you can see, you are going to be spoiled for choice in 2019 if you are a fan of Korean car brands, such as the Hyundai, Genesis and Kia.
All three companies are expanding their horizons in order to reach a greater audience, and if these vehicles are as good as what has been delivered in the past, then 2019 is going to be a very good year.