Kia Motors unveiled the second-generation K7 premium sedan in Korea.
Known also as Cadenza in the U.S. market, the new Kia K7 has been revealed during a automotive media preview event at the automaker's Namyang R&D center in Hwaseong.
Set to go on sale in Korea next month, the new K7 premium sedan boasts a completely redesigned exterior and interior layouts.
Under the hood, the K7 redesign offers four different powertrains, including the 2.4L and 3.3L GDI gasoline engines, as well as a 2.2L CRDI diesel and 2,4L LPG units.
The base 2,4L GDI 4-cyl. unit generates 190 horsepower, while the more potent 3,3L V6 unit packs 290 horsepower.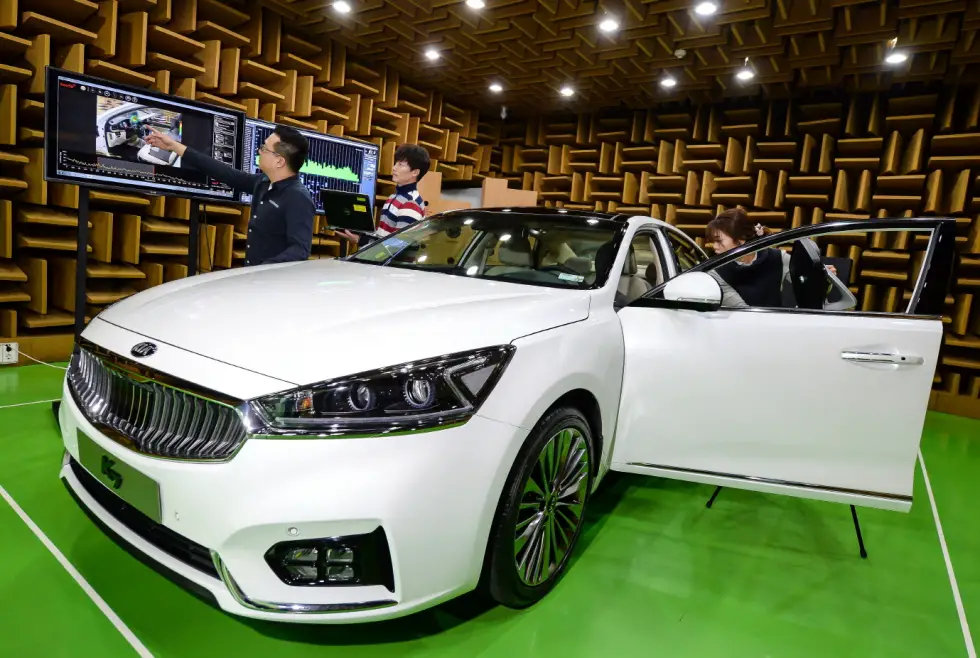 Kia K7 hybrid coming in second half of 2016
Kia will also offer the K7 as a hybrid-electric car in Korea.
Those who want to get behind a more fuel efficient Kia K7 will have to wait another six months before first hybrids hit the showroom floor.
Official K7 hybrid specs and mpg figures will be released closer to the model's official launch.
New K7 adopts 8-speed automatic transmission
The previous generation Kia K7 featured a 6-speed automatic gearbox, while the fully-redesigned model adopts a more advanced 8-speed unit!
Compared to the previous gearbox, the newly-developed 8-speed automatic transmission offers faster gear shifting, quicker acceleration and improved fuel efficiency.
Exterior dimensions
The fully-redesigned Kia premium sedan is 4,970 millimeters long and 1,870 mm wide. It boasts a 2,855 mm long wheel-base, which represents a 10 mm increase over the previous model.
Korean-market pricing
During the Korean market media preview, Kia also revealed pricing of the upcoming K7 sedan.
The 2017 Kia K7 prices range from 30.80 million won to 39.40 million won depending on power trains and options.(photo: motorgraph)