Most important news related to the South Korean carmakers (Kia, Hyundai & Genesis).
If you had a busy month at your work and need to catch up with the latest Korean car news, here's our recap of the most important news stories last month.
We are giving you the lowdown on the latest car news from the Korean car industry, from the official image renderings of Kia's next-generation Optima sedan, to the official details on the 2020 Hyundai Sonata US-market pricing and and the up-and-coming 2020 Hyundai Ioniq Electric.
1. Kia K5 image renderings released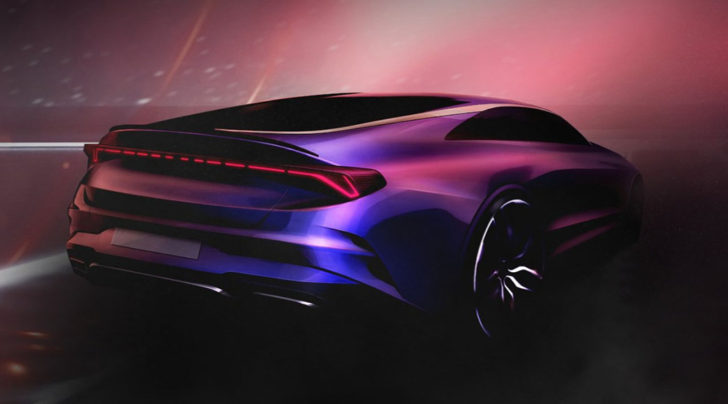 Kia has released the first official teaser images of its next-generation K5 midsize sedan on Facebook, revealing a sharp-looking mid-size sedan that features Cadenza-esque "L" LED daytime running lights and slim taillights that stretch across its rear end.
2. Hyundai, Kia sales in U.S.
In what has been a solid month of sales, Kia Motors America and its parent company Hyundai Motors America have revealed they sold 50,007 units and 57,094 units respectively in October.
The strong sales performance of both South Korean carmakers can be attributed to their SUVs, which represented approximately 60% of all units sold.  
3. Initial Kia Seltos sales shattering records
Speaking of Kia sales, the recently launched Kia Seltos compact SUV has been selling in record numbers in South Korea and India. 
Just three months since Kia officially entered the market in India with the launch of the Seltos, the company has already achieved great success, with booking figures exceeding the 60,000 mark.
After its inaugural debut in India on August 22, Kia sold 6,236 units of the Seltos in just eight days, while in September, they shipped 7,554 Seltos vehicles to its showrooms across the country.
Kia recorded an impressive sale of 12,850 units of the Seltos in October, reaching an overall sales number of 26,640 units since its August launch.
4. Kia unveiled Futuron EV SUV concept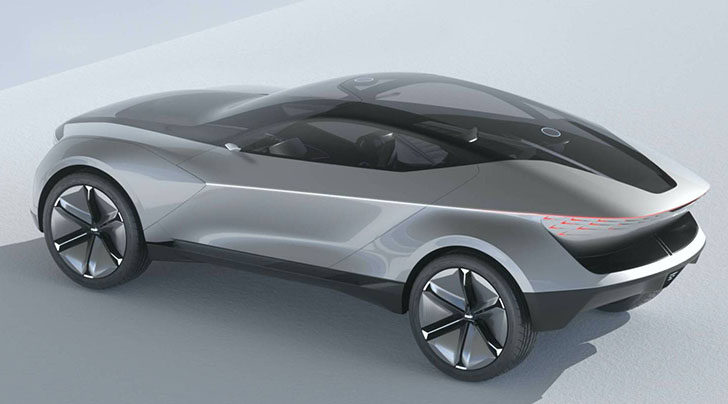 Kia debuted a brand-new concept vehicle called Futuron at the 2019 China International Import Expo (CIIE) in Shanghai, where it was on display for the public to see until November 10.
As reflected clearly in the vehicle's name and looks, it is a futuristic concept that is unlikely to take to the roads anytime soon, however it does indicate a new design direction for Kia's future electric vehicles.
The Futuron concept is 4,850 mm (190.9-in) in length with a height of 1,550 mm (61-in) and a generous 3,000mm (118.1-in) wheelbase.
While Kia hasn't revealed the power, torque, performance or range figures for the Futuron's electric motors, we do know they are paired with a state-of-the-art e-AWD system, which is said to be "extremely responsive" to driver inputs.
5. Genesis GV80 SUV to be launched in South Korea
We expect the Genesis GV80 to be officially revealed any day now, with spy photos of the luxury SUV leaked on an Instagram post from Mashviral. The photos, although the resolution is rather low, show the 2020 Genesis GV80's exterior and interior without any camo.
The exterior is fairly close to what you'd expect based off the renderings we have seen lately, while the interior shows a center infotainment screen that has a floating design and a clean-but-not-quite-minimalist cockpit layout.
The GV80 will be the upmarket Hyundai brand's first-ever SUV, with two more Genesis SUVs due to come within the next 2 years.   
The 2020 Genesis GV80 will be the marque's first crossover offering, designed to offer an alternative luxury mid-size sport ute that will compete with the market dominators, BMW X5 and Mercedes-Benz GLE.
6. 2020 Hyundai IONIQ EV has a 170 miles of EPA-rated range
Hyundai has announced the official release of its 2020 Ioniq EV, which features new exterior and interior styling, a bigger battery pack, now 38.3 kWh, up 36 percent from the last model's 28 kWh pack.
Unsurprisingly, this means that the new 2020 Ioniq electric car now boasts an increased range of 170 miles on a single charge.
Hyundai also revealed talks of potentially increasing production with the new version of the Ioniq electric car – currently the US has less than 100 Ioniq Electric deliveries per month, as it is mainly a compliance car in the US market.
7. 2020 Hyundai Sonata pricing revealed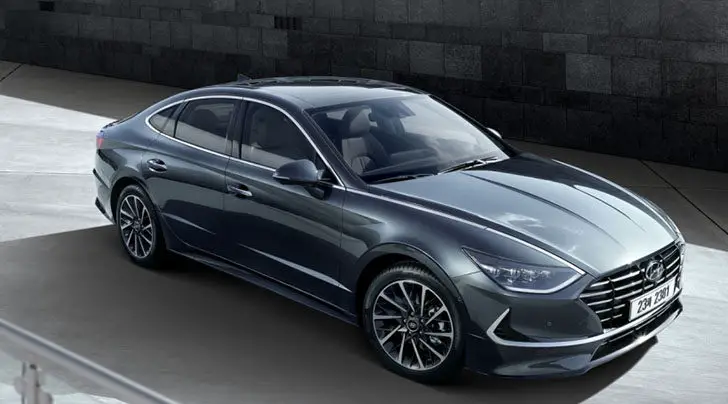 Prices for the new Hyundai Sonata 2020 (MY) have been revealed, with the value-for-money SEL model starting at $25,500 and the range-topping Limited with a price tag of $33,300.
The 2020 Sonata midsize sedan has received a complete redesign, and now offers better fuel efficiency, improved technology and advanced safety features, as well as plenty of style and comfort.
8. 2020 Hyundai Venue pricing announced
Ahead of its arrival in dealerships across the United States, Hyundai revealed the pricing for its new entry-level small SUV, the 2020 Venue.
Customers can get their hands on this brand-new small Hyundai crossover for $17,250 to $22,050, depending on which trim level you opt for – however, these prices don't include the $1,095 freight charge.  
All Hyundai Venue models come standard with a 1.6L four-cylinder engine that outputs 121 horsepower via either a six-speed manual gearbox or a six-speed CVT, or IVT, as Hyundai and Kia call it – "Intelligent Variable Transmission".
The US-specs Hyundai Venue offers a choice of seven different exterior colors, including Black Noir Pearl, Ceramic White, Scarlet Red Pearl, Intense Blue, Stellar Silver, Galactic Gray and Green Apple, with the Denim model featuring an exclusive "Denim" paint shade. Interior comes in either black or grey.
The pricing for the 2020 Hyundai Venue gives it an edge over its direct competitors, including the Nissan Kicks ($18,640), Kia Soul ($17,490), and particularly Ford's EcoSport ($20,485).