Given the current economic situation, people may be looking for new ways to earn an income and businesses should always be looking for ways to get better value for their money.
This is something that should be relevant at all times but in these harsh financial times, it is definitely the case.
People who are out of work or need additional income should consider using what skills they have to bring additional money in and for many people, the thought of being a taxi driver is of interest and merit.
People that like driving, who are safe and reliable on the road, have a good level of knowledge and like to work with people will find that being a taxi driver can be rewarding.
However, there is a need to find the vehicle that is right for their needs and at the right price.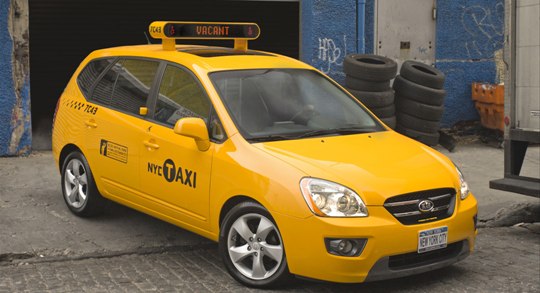 Think about what benefits a taxi driver or firm needs
Whether you are an individual looking for the best used car to use as a taxi or you run a taxi company and want to upgrade your fleet, there are a number of options available.
It may be that thinking outside of the box or choosing a car that is a little bit different from the standard taxi can bring about positive results.
A good example would be entering the used Kia market to find a car that is perfect for all taxi firms and drivers.
The used Kia market is an obvious choice because it provides a number of benefits.
These cars will generally offer tremendous value for money, they will provide a strong economic return, they are within an affordable reach for most people and companies and they are reliable.
These are all elements of why a Kia car can be the perfect used taxi option. Models such as the Kia Ceed or the Kia Optima are becoming an increasingly popular choice for taxi drivers and firms.
These cars are able to provide the space required to ferry passengers with different needs and demands but they are reliable too.
A driver needs to know that their car will be on the road for the majority of the time because when a car is not on the road, it is losing money. A taxi that is not in use is losing value and it with other elements such as road tax to consider, a car needs to be on the road to be of value.
There are lots of options for taxi drivers to choose from but a Kia is a reliable and affordable option.