The Kia Cadenza grille comes in two different designs (called Diamond Butterfly and Intaglio), which one looks better?
It's easy to get excited about the features and luxury components that will be part of the new Kia Cadenza premium sedan, and believe it or not, that includes the front signature grille.
Check in your rear-view mirror and you can't help but notice the signature grille of the car behind you. The tiger nose grille has become a staple for Kia Motors cars, but they are doing things a little differently with the new Cadenza.
The fully-redesigned Cadenza premium sedan is unique in that it comes with a pair of different grille options (Diamond Butterfly and Intaglio), which are dependent upon the trim level.
Both feature the tiger nose shape, but have unique touches that set them apart.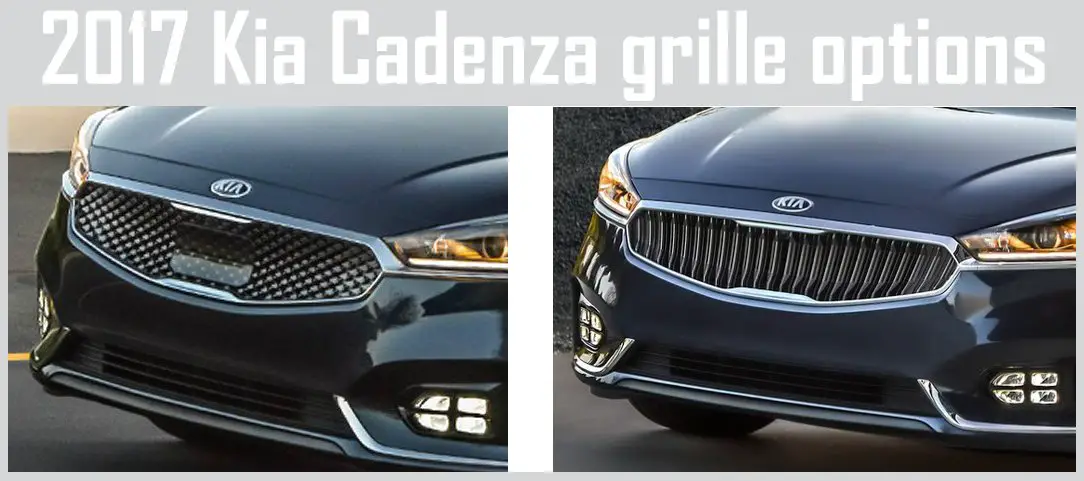 Diamond Butterfly grille
The Diamond Butterfly grille is available on the lower trim levels of the Cadenza. This particular style is similar to the 3D diamond pattern found on other Kia vehicles, but with a totally unique take.
Intaglio grille
The upper trim levels feature the Intaglio grille, which is something totally new for Kia.
The Cadenza Intaglio grille is comprised of faceted blades set vertically across the front. This creates sharp edges that give the front of the vehicle a bold look.
Both signature grilles of Kia Cadenza have a concave design that curve them toward the engine compartment, conveying a look of luxury and power.
Both are just another great addition to a vehicle that is already loaded with great features.
Kia signature grille of your choice?
Which of the two Cadenza grille designs would you choose?