How to draw new customers to the brand and make them enthusiasts?
First step; you show an attractive concept car to the world public.
Second step; you produce that car with not many styling changes made on it. And that is just what Kia did!
Today, Kia Motors Corp. released their second preview image of their latest hatchback model named Pro_cee'd!
This is the third model in Kia Cee'd model line up, after the well recived five door hatchback and sporty wagon.
As the pictures reveal, the production-ready model remains very close to the concept car shown in 2006.
As we look at the official images we can see that the car boasts a sloping rear hatch and thick C pillar at the rear. That gives the car a very clean and solid appearance.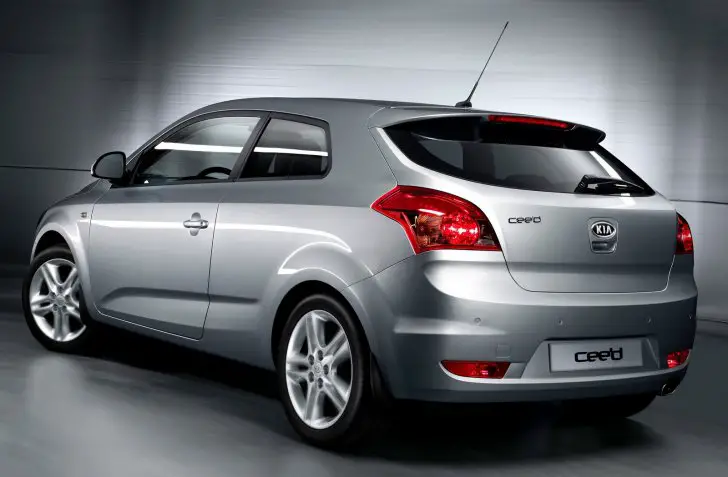 "We are proud that the appearance of the Pro-cee'd production car remains so close to the concept we showed at the Paris Motor Show in 2006″ explains Gregory Guillaume, Kia Motors Europe Chief Designer.
He also added: "The three-door Kia Pro-cee'd is such a comprehensive re-working of the Cee'd design theme that only the bonnet and the front wing panels are carried over from the five door model. All other parts are new to this car."
You can see obviously that Kia wanted to make the Pro_cee'd as sporty as it gets, while still remaining a member of the cee'd range.
World premiere in Paris
The new Kia Pro-cee'd hatchback will make its world premiere at September's Frankfurt International Motor Show, held on September 11. and is schedueld to go on sale across Europe in early 2008.