The excitement of driving off the lot in your new Kia Forte is likely to be tempered by the fact that you now have to start paying for car insurance.
Yes, it's a hassle to see that money come out of your account each month, but the good news is that your new Kia Forte insurance rates in 2021 don't have to cost you a fortune.
There are plenty of low cost auto insurance deals and specials to be found out there, if you just take the time to look, and it all starts with the car that you choose.
Kia Forte car insurance quotes, rates online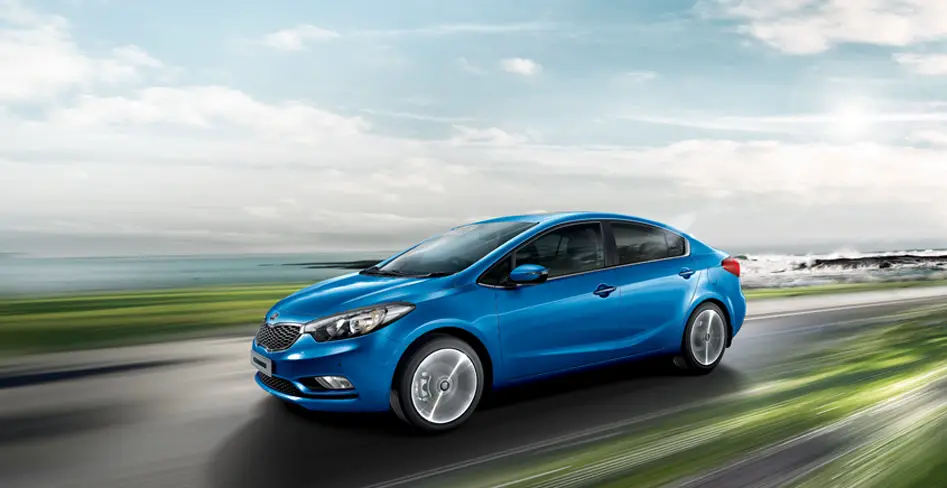 It stands to reason the Forte 5-door hatchback insurance costs will not be the same as the Forte Koup 2-door coupe insurance rates, which is why you may want to do a little research on the prices before you decide which member of the Forte car family best fits into your budget.
The good news is that getting insurance quotes for Kia Forte is easier than it has ever been before.
Getting a free quote used to mean hitting the phone and calling each insurance company individually.
Now, though, there are numerous websites available that allow you to enter your basic information and let the insurance companies come to you and compete in the process.
There are some real savings to be had by shopping this way
If you find that the quotes you are getting for your new Kia are a little on the high side, there are some things you can do to get them more in line.
The first thing you can do is:
look at the minimum amount of coverage that is required in your state
You don't necessarily want to go with the bare minimum if you are going to be driving a lot, but if you are just going back and forth to work for a few miles per day, you might just be able to get away with minimum coverage.
That said, if your new car is being financed, the lender might very well expect you to maintain a certain level of insurance coverage.
You can also cut down on the amount you have to pay if you do a little bit of bundling.
If you plan on parking your Kia ride in the driveway of the home that you own, why not ask your insurance company if thy offer a reduced rate for combining your home and car insurance.
Another option is to go with a higher deductible, which is the amount that you will be expected to pay out of pocket in the event of a claim.
If you are a safe driver who has never been in an accident, this might be a good way to go.
The one thing to remember is that just because an insurance company has taken the time to deliver a quote to you, it doesn't mean you have to buy.
Shop around until you get that cheap Kia Forte insurance quote that you are truly comfortable with.