The very first detailed shots of the production-ready Kia Forte 4-door sedan are out and it looks like that the appearance of the much-anticipated compact sedan is going to be close to the Kia KOUP concept.
The highly acclaimed KOUP concept previewed the design direction Kia cars will take in the near future and the Forte clearly follows that direction.
The Forte sedan will be the first production model to carry Kia's new corporate look and will feature sportier design overall.
It will include more distinctive design elements such as striking side character lines and a subtly designed grille. The H-shapped grille is set to become a Kia trademark in the future.
2009 Kia Forte engine range
Kia will initially introduce the Forte with two fuel efficient gasoline engines. First available, will be the brand new 1.6L four cylinder rated at 124hp. The other, a more powerfull 2.0L engine, will be available soon after the official launch.
This new model will replace the Spectra, or as it's called on other markets, the Cerato and is expected to enter the U.S. market by mid-2009. A two door variant, reportedly dubbed the Forte Coupe, will follow later in the year.
Expect more info and plenty of closer images on August 21. when Kia Motors officially pulls the wraps off it's new Forte sedan (official Korean debut). [Source: Clubforte]
2010 Kia Forte sedan pictures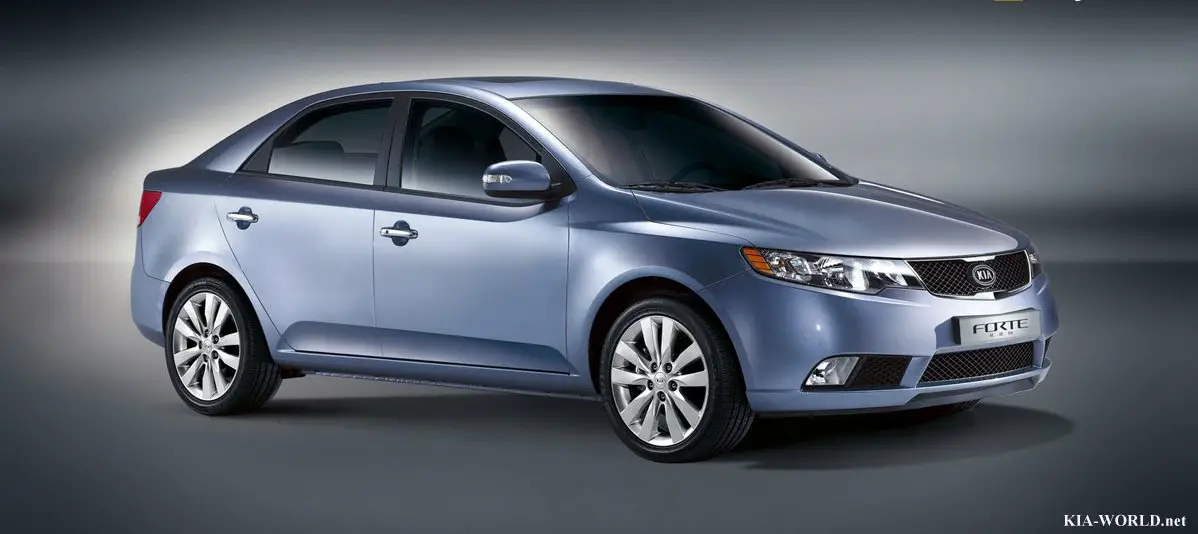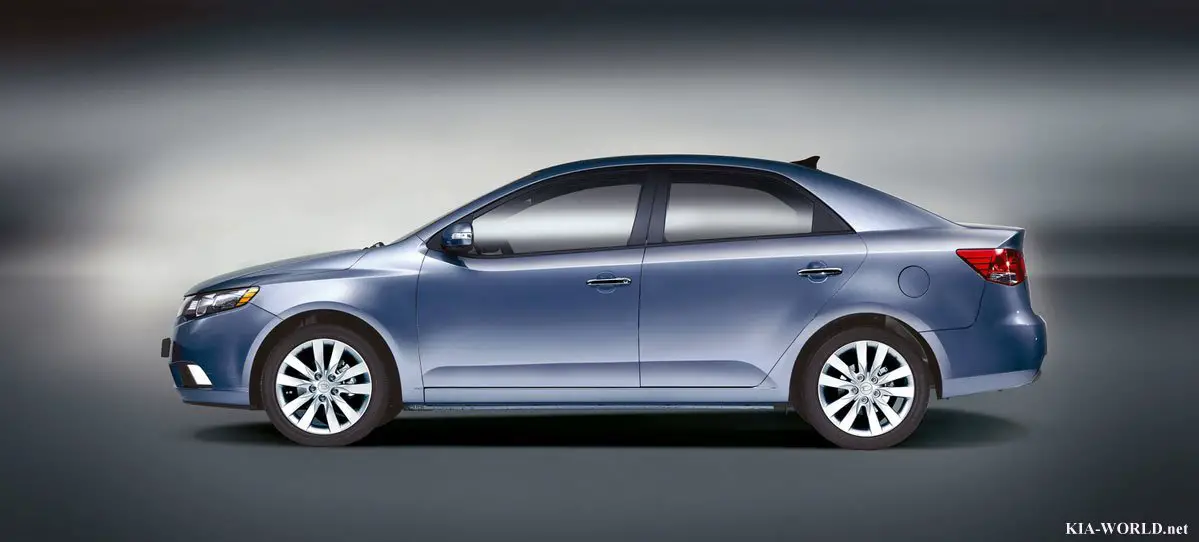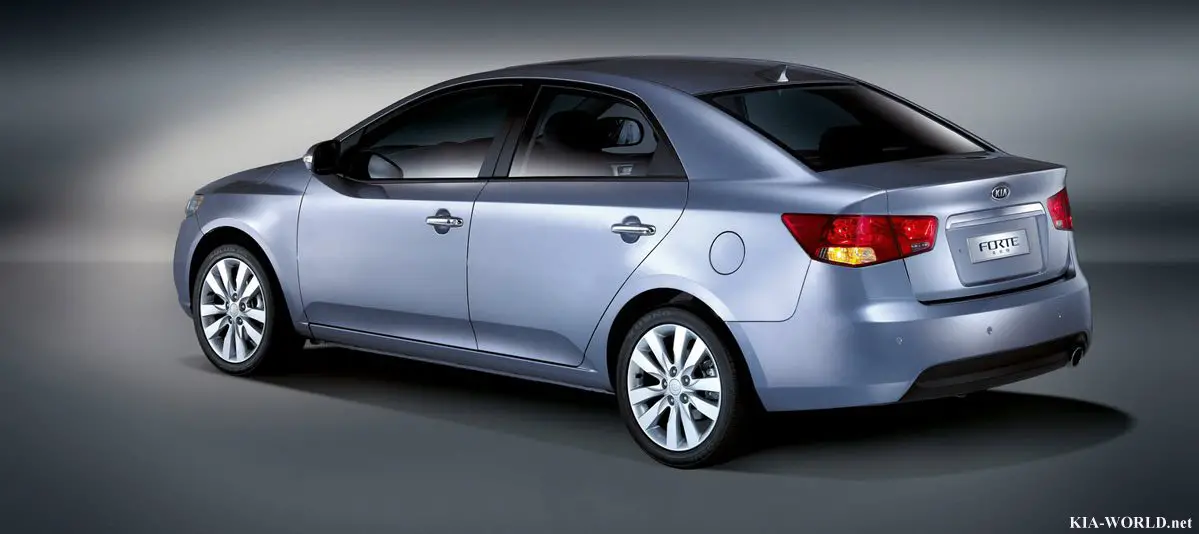 Stay tuned for more Kia Forte news!