Kia has introduced Forte LPI hybrid electric vehicle (HEV), it's first mass production hybrid car, to the South Korean consumers yesterday.
In addition to that, Kia also unveiled its new eco-friendly sub-brand, Eco-Dynamics, an initiative which will bring a host of new eco-friendly technologies and models to the international markets.
The Forte LPI hybrid electric vehicle is powered by an economical mild-hybrid drive system consisting of 1.6L gasoline engine and electric motor. The Liquefied Petroleum Injected (LPI) engine generates 114 horsepower, while electric motor brings additional 20 hp.
Equipped with this kind of hybrid system and continuously variable transmission, the Forte achieves a very competitive fuel economy rating of 17.2 kilometers per liter of LPG fuel (41 MPG US), which is equivalent to 21.5 kilometers per liter fuel economy in terms of gasoline, the company said.
Kia Forte LPI styling changes
To differentiate the Forte hybrid from it's non-hybrid variants and improve the vehicle's aerodynamics, some changes have been implemented to the existing exterior design.
In front,  you will notice a slightly different corporate Kia grille and a restyled front bumper with larger air intake and attractive fog lights design, while at rear, Forte now features a radically redesigned rear bumper and LED equipped taillights. On the inside, Forte LPI hybrid features a Super Vision instrument cluster for hybrid system data and a navigation display.
Kia Forte hybrid will also be the world's first hybrid vehicle to utilize the highly advanced lithium polymer (Li–poly) battery, which is lighter and smaller but has higher output than nickel-metal hydride batteries. Those will be supplied by Korean battery supplier LG Chem, the world's fourth largest rechargeable battery producer. The LG Chem will also supply similar battery pack to GM's Chevy Volt.
Following it's recent announcement that the company will focus on developing of eco-friendly vehicles, Kia also revealed it plans to bring the first full-hybrid car – probably based on the next generation Optima sedan- to the market in late 2010 and it's first hydrogen fuel cell powered car in 2012. Expected to hit the global markets in the same year is the plug-in hybrid sedan.
Together with it's parent company Hyundai Motor Co, Kia plans to spend nearly $6 billion on research and development this year, with majority of money pumped into development of new hybrid and fuel cell electric cars such as Kia Forte LPI hybrid and Borrego FCEV.
Forte LPI hybrid pictures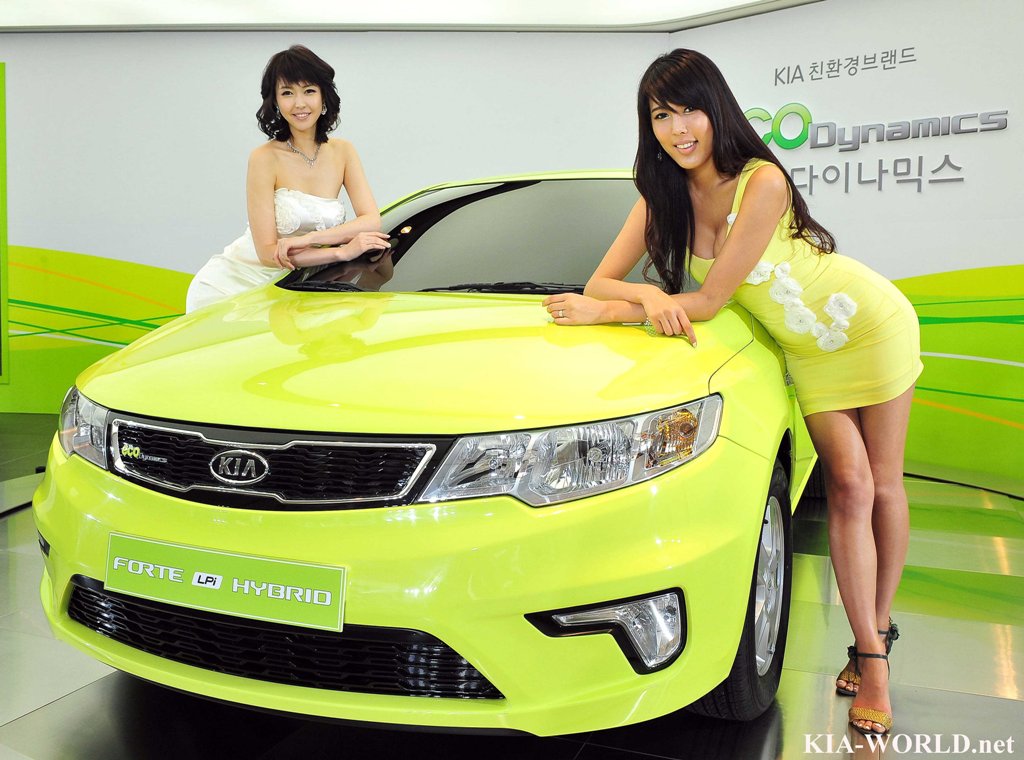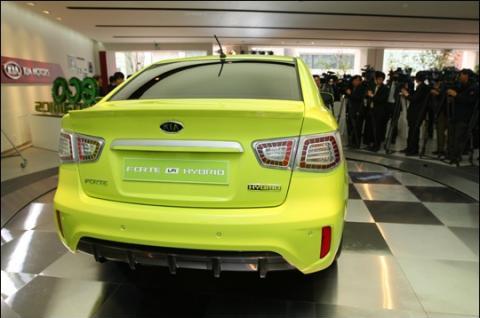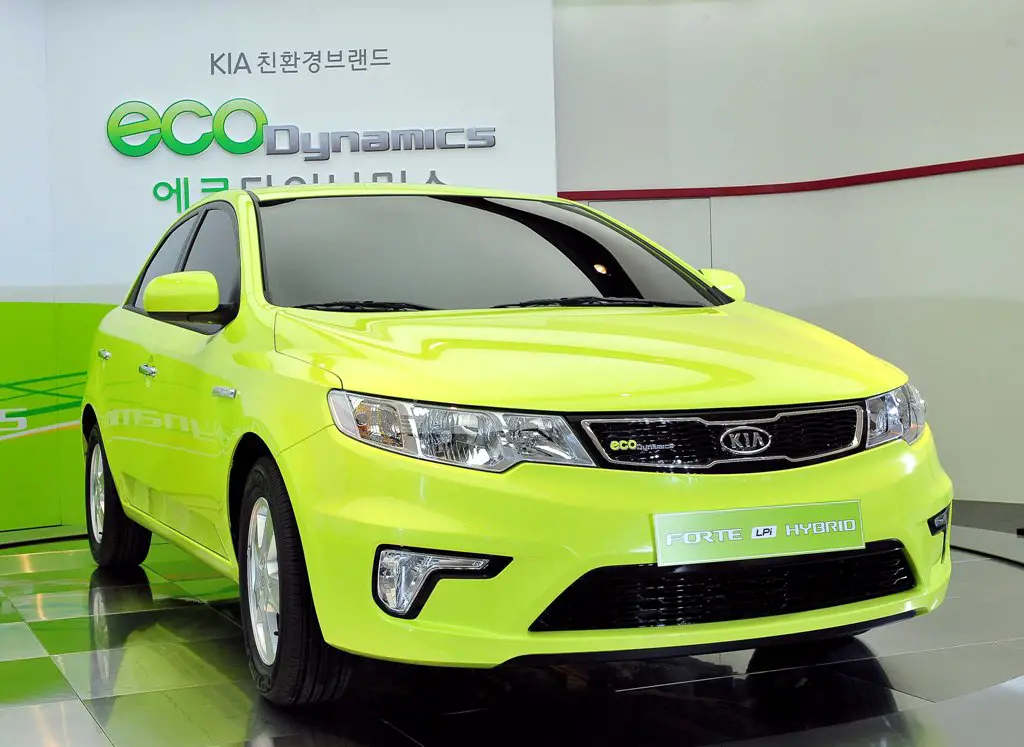 The all-new Forte LPI hybrid will go on sale in Korean market in August this year. Initial plans do not include sales expanding to global markets, however, next year Kia could start exporting it's LPi hybrid sedan to those foregin markets that provide an excellent LPG distribution infrastructure (China market).
While China has slight chances to actually get this vehicle, we have been told it's highly unlikely we will ever see the Forte LPi hybrid hitting the US shores!
Korean car blog readers will have an opportunity to see the Forte LPI hybrid in-person at the 2009 Seoul Auto Show, which starts on April 2, while the rest of you will be able to find additional information and images here at theKEEA.com. Stay tuned!