The Korean auto industry is going through a real boom phase right now, which has generated a lot of interest in what's to come in the future.
The biennial Seoul Motor Show, which will run from March 31 to April 9 at Kintex in Ilsan, Gyeonggi, will reveal a wide number of new vehicles slated to go on sale in Korea.
There will be 9 domestic automakers showing off their latest models and technology at the 10-day event, as well as a further 18 automakers from all over the world.
Among the vehicles on display will be electric and plug-in hybrid models, and visitors will be able to get behind the wheel of these new cars and give them a test drive.
Let's look at what else will be going on at the 2017 Seoul Motor Show:
A total of 17 cars will be making their Asian premiere at the event, 3 of which will be concept cars.
SsangYong Motor and Hyundai will both launch new models.
Here are some of the other expected highlights that will be on offer from the Korean brands:
Kia
The Stinger sedan made a triumphant premiere at the Detroit Motor Show earlier this year, and it should also draw rave reviews at this event.
This is Kia's speediest model to date, going from 0-100km/h in 5.1 seconds. It should be in Korean showrooms very soon.
Hyundai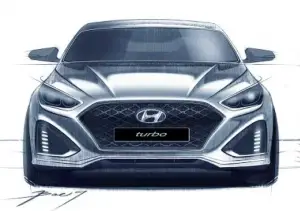 The facelifted 2018 Hyundai Sonata will be launched in Seoul.
The ever-popular model is expected to have a cool new design, as well as several drivetrain upgrades. It will go on sale in Korea shortly after the show.
Hyundai will also be showing of the latest version of the Grandeur hybrid, which arrived on the scene last November with increased cargo space and improved fuel economy.
An unnamed concept vehicle is also rumored to be making an appearance.
Genesis
This will be the first time that Hyundai's luxury sub-brand will be making an appearance as its own entity at a separate booth.
Ssangyong Motors
The Y400 premium SUV from Ssangyong will be making its first appearance. This SUV model, which will have seating for 7, is expected to go head to head with the Kia Sorento and Hyundai Santa Fe models.
Electric cars
Electric vehicles are expected to make a big splash at the event. Among the models being shown off will be the GM Bolt EV, which should arrive in the early part of the year, the Renault Samsung Twizy, and the Toyota Prius Prime (hybrid), which should land next month.
Autonomous vehicles
An autonomous vehicle based on the Kia K7 will also be on display, and will be making the rounds of the 4-kilometer road that circles the Korea Exhibition Center. The vehicle, which does not need a driver, will hold 3 passengers at a time.
Anyone expecting a thrill ride will be out of luck, as safety measures will be in place that ensure the vehicle does not go beyonf 40 km/h.