Our latest in the series of interviews with Kia owners takes us to Seattle, where we talk to a software developer who made his most recent choice based on wanting to make a move to an all-electric vehicle.
The decision to go with the Kia Soul EV was made about a year ago, and the ownership experience to this point has been nothing but positive.
The family, which includes a 5-year old, has cut back their fuel consumption dramatically, and will soon be looking to replace their Camry with another electric vehicle, which may end up being the new Hyundai Ioniq EV.
His decision to move to Kia was one that was not made lightly, especially since Toyota had been the brand of choice for this owner for many years.
The fact that Toyota got out of the EV market made the choice easier, and seeing the warranty offered by Kia, as well as hearing about other positive ownership experiences from other Kia drivers was enough to be swayed.
It also helped that his wife loved the red and black color combination of the Kia Soul EV that they ended up buying.
There is very little that the owner would change about his Soul EV, and the only thing that he would really like to see changed is the size of the battery.
Since that simply isn't an option at this point, he is more than happy to talk about all the other positives that this vehicle delivers.
To learn more about what those might be, make sure to read the full interview.
Kia Soul EV specs
Exterior color: Shadow black/Inferno Red
Trim: EV+
Model year: 2016
Soul EV tire size: 205/60 R16
Average range per charge: 66miles at 30*F, 95miles at 80*F
Miles driven so far:14,000
Soul EV owner interview
1. Tell us something about your Kia EV ownership experience so far?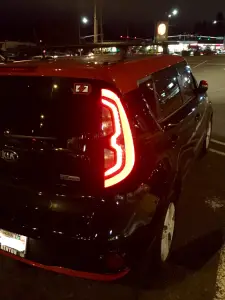 I have been very happy with my Kia. Previously, I had owned ICE Toyota's for the last 20 years.
I really didn't want to leave Toyota, but I knew I wanted an EV and Toyota discontinued EVs in favor for of hydrogen fuel cells and the Mirai.
2. Honestly, what was your intention when you bought your Kia Soul EV?
I knew I wanted an EV. The Soul had the best warranty, looked much better than a Leaf, and everyone I talked to that owned a Kia loved theirs.
People really liked the company, like I had liked Toyota. I think Peter Schreyer really made some great changes at the company.
3. What do you like the most about your Kia electric car?
Comfortable and easy to use. Everything is very intuitive.
4. What do other people say about your EV car?
I have the black and red, so people love the look.
5. Did you have any second thoughts purchasing an EV?
No. I wish it had a bigger battery, but you cannot get that at this price point.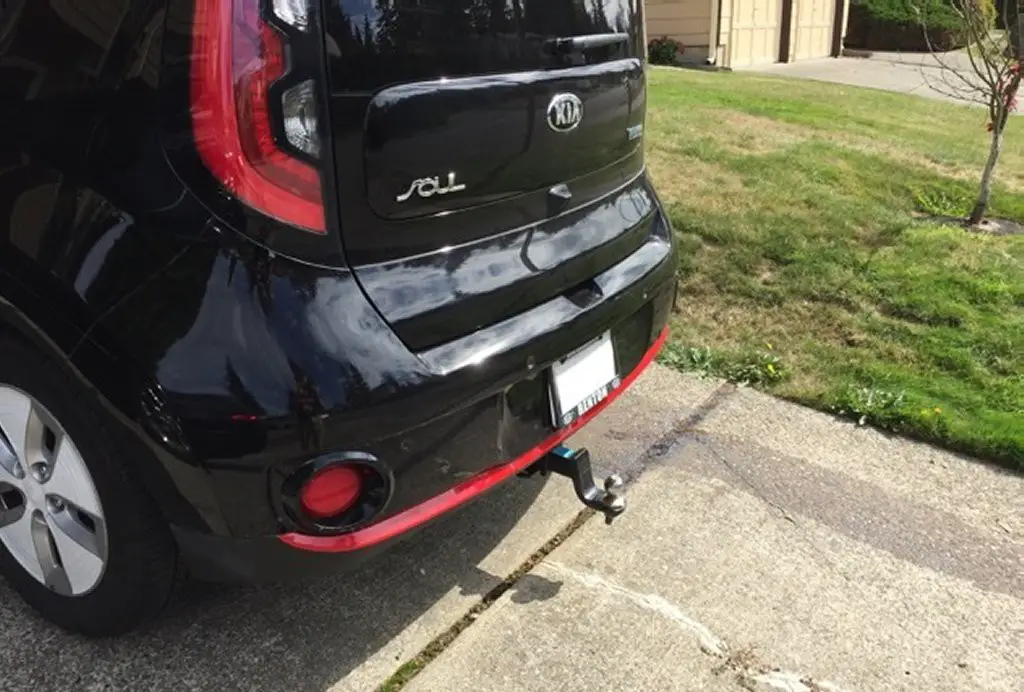 6. In your opinion, what is the main advantage of the Soul EV over its competition?
Looks great, and a company I feel I can stand behind.
7. What would you change or suggest Kia to change on the future Soul EV models (if anything at all)?
Bigger battery. Do not use white as an accent for every car (around the radio, on the doors, and the plastic plates on the wheels)