Will Kia follow and start manufacturing the Soul EV in Europe as well?
The Hyundai Motor Company has officially announced that the Kona EV production will commence at their European plant almost immediately.
Many industry insiders were surprised by the announcement, mostly because they are not totally familiar with Hyundai's plans for the future. No surprise for us, though, as we had heard rumors of this plan a few months ago.
There are a couple of specific reasons why the plan to start manufacturing the Kona electric vehicle in Europe is an exciting one.
The most obvious reason is that it is now clear that Hyundai are looking to speed up production of their excellent driving range of all-electric models. Secondly, delivery times of the Kona EV in Europe will be drastically reduced.
"We are listening to our customers and have made this decision in order to meet the growing demand for our electric vehicles. With more and more people becoming concerned about the impact of their choice of car on the environment, we see a huge potential for EVs in the European market. This reflects our progressive mindset and will reinforce our position as a leader in future mobility" Dong Woo Choi, President and CEO of Hyundai Motor Europe HQ
Hyundai are the first to admit that they have had a tough time keeping up with the demand for the Kona EV. In fact, waiting times in a some European countries were as long as 6 months.
Those countries, as well as all the other European nations that Hyundai serves, will see delivery times cut drastically once production begins at the European plant.
Hyundai Kona EV production facts
More than 80,000 units of Hyundai Kona EVs could be produced in 2020 worldwide
Hyundai's European manufacturing plant is located in the Czech Republic, with the Kona EV set to start being made there in March.
There has been no official announcement about production numbers, but the rumor we are hearing is that 40,000 units per year will be produced in Europe.
All of this comes at the same time as Hyundai's decision to also increase production of the Kona EV at their South Korean manufacturing plant.
Again, there are no official numbers to report, but the belief is that Hyundai's South Korean manufacturing plant will make in excess of 40,000 units this year, although the final number may end up being higher.
Adding European and South Korean production estimates together, we would not be totally surprised to see the Kona EV become the first South Korean all-electric vehicle to surpass 100,000 units made in a year.
Will Kia also start building the Soul EV in Europe?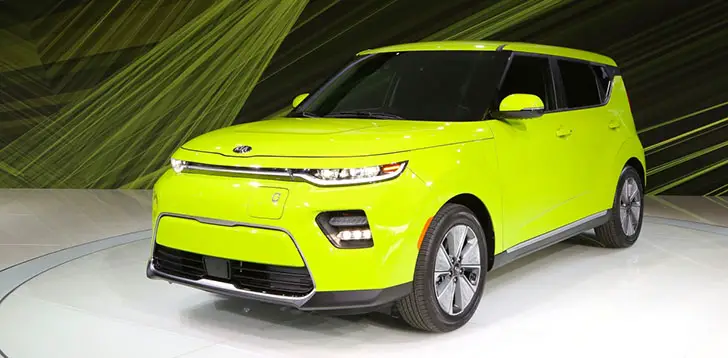 The Kia Soul EV started being sold in Europe in 2019, but like the Kona EV, the number of units available is limited. If Kia decides to follow the same plan as their sibling, the Soul EV may also end up being produced in Europe as well.
That is a plan that is certainly not out of the question, as Kia do have a European manufacturing plant in Slovakia.
It's also worth noting that the Soul EV and the Kona EV ride on the same platform and share the same electric powertrain, making a European made Soul EV a definite option.
With that in mind, it's also possible that both vehicles could be made at the same manufacturing plant and on the same production lines.
This is something that Kia should almost certainly give some serious thought, as the demand for the Soul EV is high!