March 5th, the opening of the 2015 Geneva Motor Show, is right around the corner, and both Hyundai and Kia have a lot of new models to show off.
There will be the newly refreshed Kia Picanto city car, in both 3- and 5-door variants, as well as a bold new D-segment concept vehicle that Kia are waiting to unveil.
Another unveiling that is sure to create a ton of buzz is the all-new, third-generation 2016 Hyundai Tucson CUV, which will be available to consumers in a couple of months.
What makes this display so exciting is that this will be a production-ready model, and not some mock-up or test model.
We are really just scratching the surface of the vehicles that Hyundai and Kia will be showing off in Geneva, so let's take a look at the entire line-up.
Hyundai, Kia Models Displayed In Geneva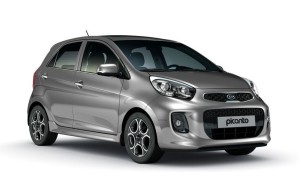 Kia Picanto facelift – The newly facelifted Picanto has been on sale in Korea for a month now, but Geneva is where the rest of the world will get to see it.
The new model has some changes to the front fascia, while there are a few small tweaks around back. There are also new premium features added.
Under the hood, the 2015 Kia Picanto will offer an enhanced 1.0L 3-cylinder that meets Euro 6 emission standards.
Find more details about 2015 Picanto here.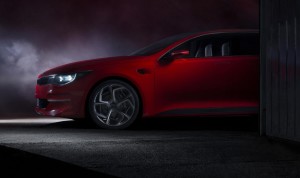 Kia D-segment concept car – The midsize sedan concept model that Kia will show off is believed to be a preview of the upcoming 2016 Kia Optima, which isn't due till later in the year.
We already wrote about the teaser image and some other details on the vehicle, which you can read here.
All-new Hyundai Tucson – The 2016 Tucson will get its official release in Geneva.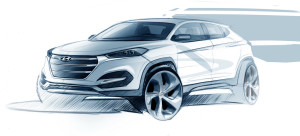 The compact crossover has undergone a complete makeover, and now has a more athletic appearance thanks to an upright silhouette.
All the newest safety features and powertrain technologies will be featured in the new model.
The upcoming 2016 Tucson CUV is basically the twin sibling of the Kia Sportage CUV, which will also be out later this year!
Hyundai i30 facelift turbo – US consumers will know this model as the Elantra GT, while other parts of the world know it as the i30 5-door hatchback.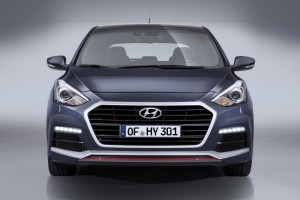 The new model that will premiere in Geneva will show off a new front fascia, as well as a redesigned rear bumper and lighting setup.
The biggest change for this model is that addition of a 1.6-liter turbo that delivers 186-hp.
This unit will be mated to a 7-speed DCT gearbox that will also be featured in the upcoming Kia Cee'd facelift.
Hyundai i40 sedan & wagon – The Euro-market flagship sedan is getting a mid-cycle facelift for the 2015 model year.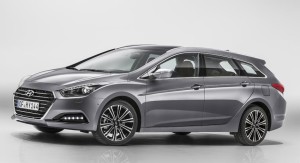 The front end will get a bit of a restyling, which includes some changes to the signature hexagonal grille.
The bumper will also get a few tweaks, while LED headlamps will also be added into the mix.
The i40 will come with a 1.7-liter CRDI diesel engine mated to a 7-speed dual-clutch DCT automatic.
Hyundai has stated that they would like to move 30,000 units of the car before the year draws to a close.