Kia Niro 2023 (model year) will feature a sportier look when it goes on sale.
The all-new Niro will, depending on the market, arrive sometime in 2022 or 2023 and will come equipped with the same powertrains as the current model.
There are a lot of things to love about the Kia Niro, but it is the wide selection of powertrains that have made it popular. It comes available as a hybrid, plug-in hybrid and all-electric, so certainly plenty of choices.
It is expected that there will be no changes made to those selections, but there will be some new touches, as seen from the camouflaged 2023 Kia Niro prototype that was recently caught on camera.
2023 Kia Niro spy shots
The first thing that we noticed at latest spy shots of the 2023 Kia Niro is that there are some definite nods to the Habaniro concept vehicle, which was put on display two years ago.
If that does indeed prove true, then we can expect a Kia Niro redesign to look a good deal more aggressive than the current model.
While the current Niro spy photos show a camouflaged vehicle, you can clearly see the larger grille, as well as a headlight design that is similar to the LED setup found in the Habaniro.
Around back, the taillight setup is a whole lot more like what we saw on the concept model, but if you are expecting to see more of the Habaniro in the 2023 Niro, you may want to lower your expectations a touch.
For example, the butterfly doors will not be in a production model, while the swept-back pillar on the windshield and the bright red interior will almost certainly not be included in the upcoming Niro.
That said, they will be used as an influence on the new design, which should help improve the overall look of the 2023 Niro EV / hybrid.
Kia Niro 2023 specs
As previously stated, Kia will almost certainly continue to offer the hybrid, PHEV, and EV offerings, although it should be noted that this may not be the case in every market across the globe.
The latest spy shot pictures showed a vehicle that has a charging port, but it was also running with a combustion engine, which leads us to believe that it was more than likely a plug-in hybrid model. That is just once more clue that all three versions will once again be made available.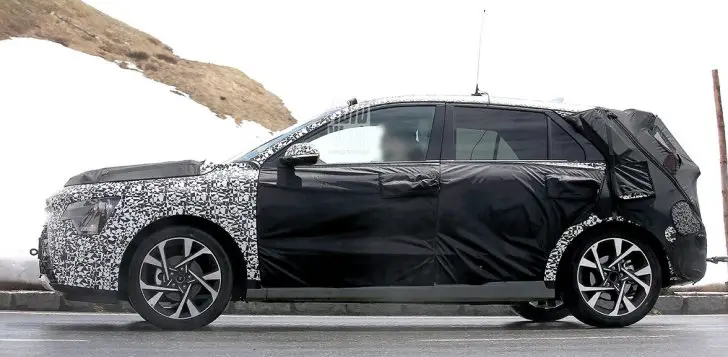 2023 Kia Niro release date
As far as an official reveal goes, there is no official word from Kia as to when we get out first real look at the all-new Niro. As mentioned at the top of this piece, we expect the 2023 Kia Niro to be released sometime in 2022. (Photo source: Autoweek.nl)