We have a bit of an exclusive with our latest interview piece, as we got to chat with one of the first Kia Niro EV owners in the US.
In the interview, we go into more detail about the ownership experience, as well as how it feels to drive the all electric Niro in real-world settings. What we can tell you is that while the owners in question have only been driving it for a little over a month, they have a lot of positive things to say.
This is a family committed to reducing their carbon footprint, as they also have battery/electric lawn equipment to match the all-electric vehicle sitting in their garage.
You will also learn more about how their experience with the Electric Vehicle Auto Club has changed for the better, with all the members of the club now raving about how good the Kia Niro EV looks and performs.
Read on to learn more about what it's like to own a Kia Niro EV.
2019 Kia Niro EV specifications
Color: Gravity Blue
Trim Level: EX Premium
Model Year: 2019
Tire Size: 17-inch tires
Average range so far: 4.2 m/kwh; so 268 miles average
Miles driven so far: 2697 miles (in under 5 weeks of ownership)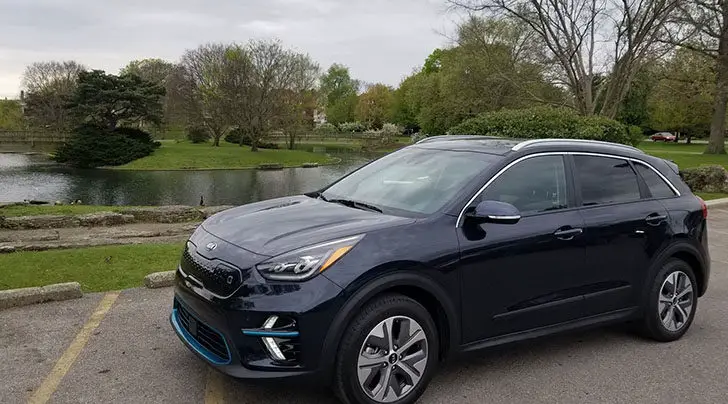 Kia Niro EV owner Q&A
1. Tell us something about your Kia car ownership experience so far?
Our ownership experience so far has been very positive. We have had our Kia Niro EV for just over a month now and have already taken it to display at 3 different EV events.
We caught a rock to the windshield during the second week of ownership but our local dealership was able to take care of the replacement windshield and calibration of the new windshield free of charge (thanks to the extended coverage we purchased).
2. Honestly, what was your intention when you bought your 2019 Kia Niro EV?
Our intention when we purchased our new Kia Niro EV was to replace our 2010 Ford Fusion Hybrid and transition our home to all EVs. We can now proudly talk about having no gas in our garage (both of our vehicles are EVs and all of our lawn care equipment is battery/electric as well).
3. What do you like the most about the car?
I love the range. Our 2017 Nissan Leaf with a 30kwh is used as a commuter vehicle because the range doesn't suit longer distance driving. We knew our second EV would need to have about a 250 mile range in order to replace our hybrid.
4. What do other people say about your Niro electric vehicle?
Everyone that sees our Kia Niro EV loves it! We regularly participate in EV events since we are very involved with our local Electric Vehicle Auto Club but we were kind of used to being ignored at events because our Nissan Leaf wasn't showy in comparison to the Tesla Model X, S, and 3 that are usually on display.
The Niro is a completely different story though and we now attract as much if not more attention than the Teslas. They love the body style, range, and interior features. For those that like a more normal looking vehicle and prefer buttons/knobs to screens, the Niro is really speaking to them.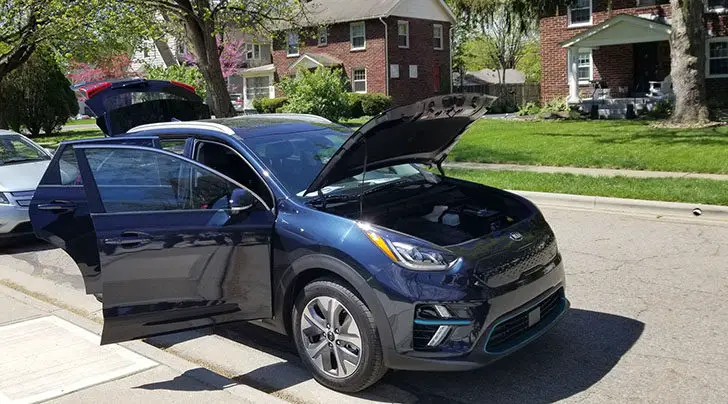 5. Did you have any second thoughts purchasing an electric vehicle?
We had absolutely no second thoughts on purchasing an all electric vehicle. This is our second EV though so we knew what we were getting into.
6. Kia EVs are kind of limited in availability (in U.S.). Did you have any issues finding a Niro EV in your local area?
We did not purchase in our local area. We actually several states away (400+ miles) to make the purchase. We are in Ohio which is not a state on the sales list (in fact Kia actually blocked us purchasing from our local dealer on special order and blocked a different local dealer on letting us purchase from a different state and having it shipped in state for local dealer delivery).
Despite all that, we still acquired a Niro EV before they were even on the Kia website (and found one that had nearly all the features we were looking for, just wish we could have found the ventilated seats but we have everything else and you can't be too picky when you are getting something before they really even hit the market).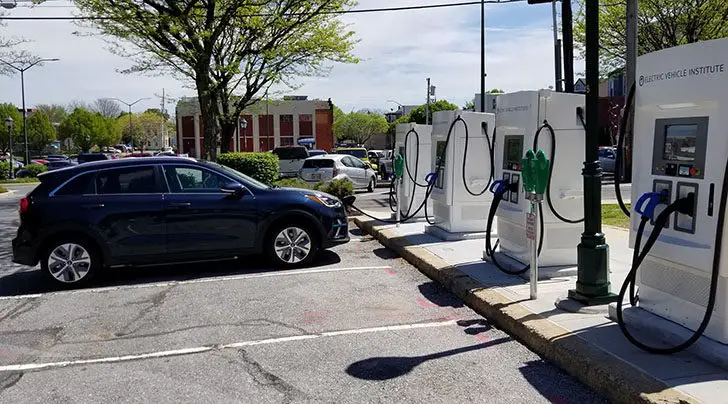 7. In your opinion, what is the main advantage of the all-electric Kia Niro over its competition?
I think the main advantage of the Kia Niro over the competition is the body style. There are other EVs that get 240+ miles of range but the crossover/SUV styling is super popular and speaks to a wide range of people.
Both my husband (6'2″) and I (5'10") are taller people and the Niro fits us well (not that we can't fit our Leaf but we have more people question fitting in it, no one questions the Niro).
8. What would you suggest Kia to change or improve on the future Niro electric models (if anything at all)?
The programming. Within days of purchase the onboard programming had already told us we needed an oil change (not a possibility at all), directed us to a Tesla charging station (which we can not use because it is the wrong connector type), and given us a false warning about sitting idle with accessories on (no combustion engine so the discharge warning doesn't make sense).
I know the Niro platform was already in place but it shouldn't have taken much effort to update the programming to better represent the EV version.
It would also be nice if the liftgate unlock button actually made it release a little so that you could raise the door without having to still use the handle. When your hands are loaded, it would be nice to have more of a door assist than just an unlock.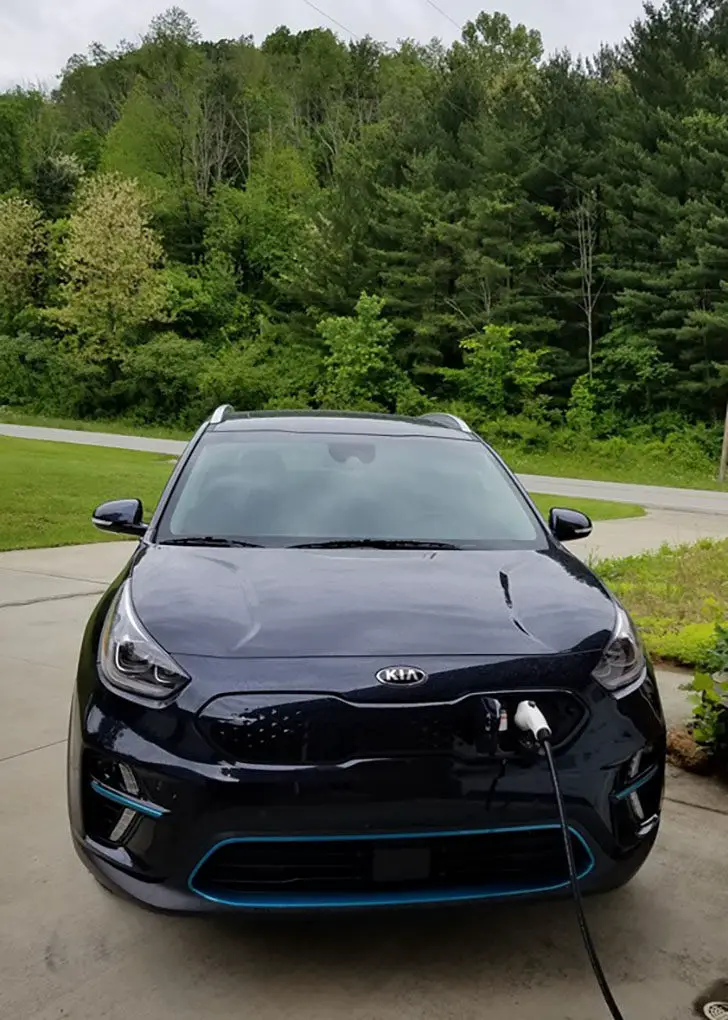 theKEEA: Thank you for sharing your thoughts on the new Kia Niro electric car. Have fun & enjoy your ride!