First spy shots of the next-generation Kia Optima hit the web.
The crossover market is booming in North America right now, but in spite of that, the Optima midsize sedan remains one of the top sellers for Kia in the U.S., accounting for a large chunk of Kia's sales in that region.
With that in mind, it's perhaps no real surprise to learn that Kia are hard at work creating a fully redesigned version of the Optima 4-door sedan.
We are probably going to need to wait until the 2020 Detroit Auto Show, which arrives next January, before we get to see the official U.S. unveiling of the 2021 Kia Optima. Everything will be new on this one, including the platform, interior and exterior, and all the major elements under the hood.
One thing we know for sure is that the powertrain on the new Optima will be the same as those used in the just-recently unveiled Hyundai Sonata sedan.
With that in mind, we have some idea of the technology that will be used, plus we can make some guesses about the exterior design thanks to these recently snapped Optima spy pictures (courtesy of bobaedream).
There is a solid mix of verified facts and rumors out there, so let's dive into some details about the 2021 Kia Optima.
Kia Optima 2021 release date
As mentioned earlier, we should get our first real look at the new model next January at the North American International Auto Show in Detroit. We will get details on pricing, as well as things like trim levels and exterior color options, closer to that date.
After the official U.S. unveiling, we can probably expect to see the all-new Kia Optima in showrooms in late spring or early summer.
Engine specs & transmission
Those of you who have been impressed with the powertrain technology found in the new Hyundai Sonata are in for a treat, as it will be the same setup in the new Optima. With the new platform coming in lighter than before, we can also expect a greater level of performance, as well as an upgrade in safety.
The 2021 Optima will be released with a pair of different 4-cylinder gasoline engine options: a 2.5L 4-cylinder unit that delivers 191 horsepower and a 1.6L turbo that cranks out 180 horsepower. Both units will be mated to an 8-speed automatic transmission.
Rumor has it that a more powerful engine that generates around 250 horsepower will be coming at a later date.
2021 Kia Optima hybrid / PHEV
Hybrid: to be available
PHEV (plug-in hybrid): status currently unknown
Word has it that the hybrid version of the 2021 Kia Optima will also be landing in the States, but no official release date has been announced. Given that sales of the current Kia Optima plug-in (PHEV) model have not been that great, word has it that this model may be discontinued, although there is of yet no official word on that.
AWD availability
Midsize sedans, which were traditionally always FWD, are now also offering an AWD version to consumers. This is a move that Kia is still considering with the future Optima 4-door.
Spy shots of Optima 2021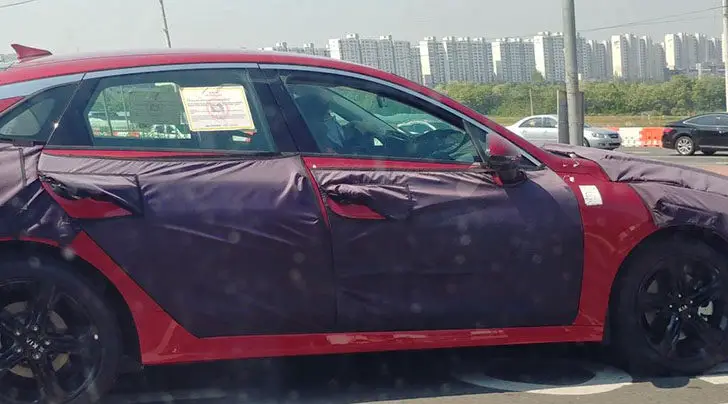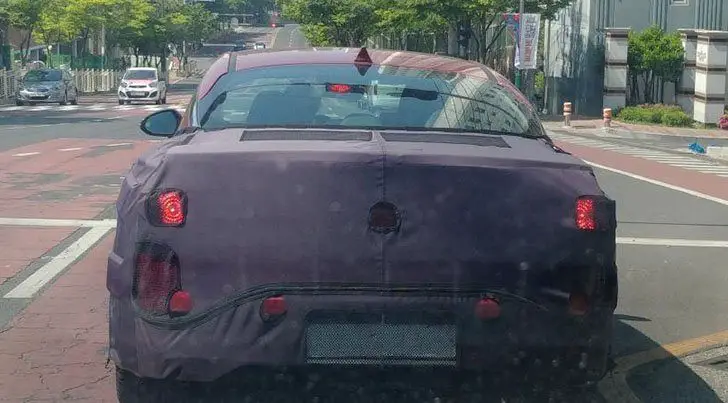 As you can see from the spy shots included here, the 2021 Kia Optima will be taking on a very nice new look, which is one that looks to be a little sportier than what we have been used to.
We will bring you more news on this model as we get it, so be sure to keep checking in.
UPDATE: First interior image of the Kia Optima "redesign" hits the web.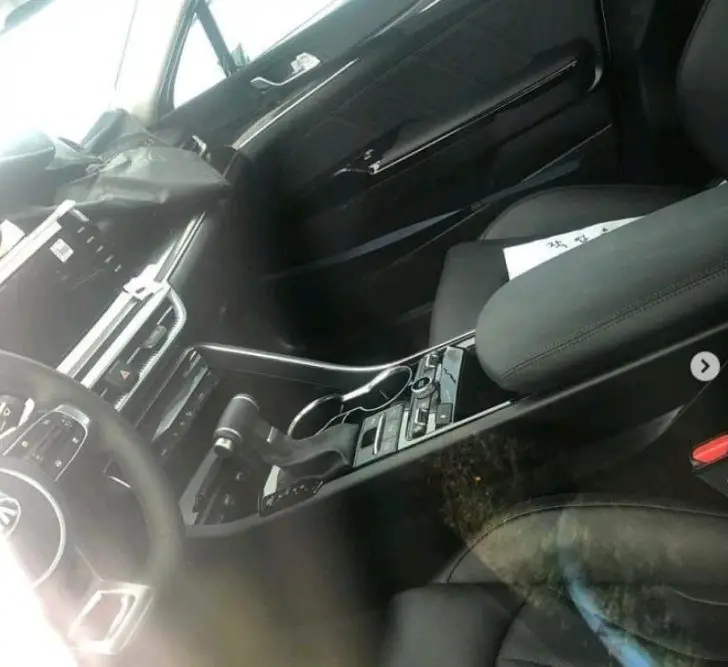 Source: Instagram