Blue-painted Kia Optima looks superb!
Automakers do all they can to make their vehicles stand out in a crowd, and one way to make that happen is with the use of different exterior colors.
The perfect example of that can be found on the Kia Optima, which comes in a rather dazzling hue called Horizon Blue.
While some exterior colors don't appear on all trim levels, this one is the exception.
It seems fitting that the Optima should get a color this brilliant, as the midsize sedan has been at the heart of the sales success that Kia Motors America has experienced in recent years.
Picture of a blue Kia Optima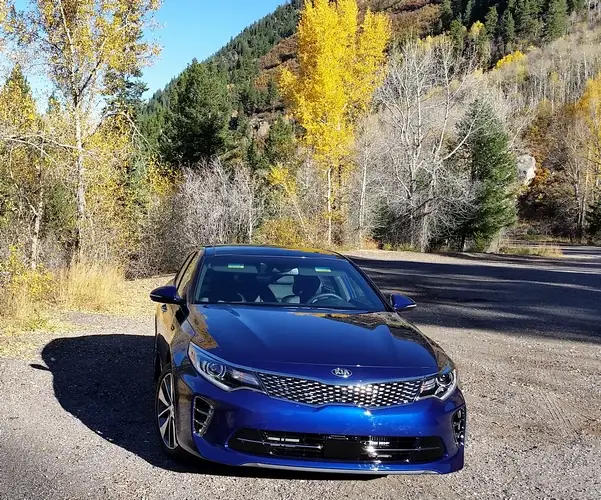 The Optima is currently in its third generation, and it remains the top selling vehicle for the brand.
For the new model, the Optima has received a bit of a makeover. The sedan is still recognizable as the Optima we all know and love, but it is a now a little longer, wider, and taller, which means more space on the inside.
The taillights are bigger, and there is now a wider grille up front.
Things are different on the inside, too, as the style and materials used are now definitely leaning more towards a premium feel.
You can't help but feel a little special when you get behind the wheel of the new Kia Optima, and if you opt for the Horizon Blue color for the exterior, you are definitely going to get noticed by other drivers! (Photo source: heraldnet)