New vehicles go through a variety of different tests before hitting the market, and the third-generation 2017 Kia Picanto is currently undergoing winter testing in Europe.
The new model is set for release in 2017, and while it had always been admired for its spaciousness and build quality, it has fallen short of the likes of the Volkswagen Up in terms of style.
2017 Kia Picanto spy shots
The latest spy shots of the Kia Picanto redesign don't give too much away, but we can still get a decent idea of its basic shape.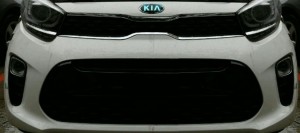 The new model looks as though it's going to be a little larger than the existing one, but that doesn't necessarily mean a slew of style changes will be coming.
The most notable changes are likely to be in the grille and headlight set-up, with LED daytime running lights a possibility.
Other exterior change will most likely be the addition of new body creases along the side, as well as redesigned brake lights.
The 5-door Picanto has been the customer favorite to this point, so there is a chance that this will be the only model offered.
It's not yet known whether Kia will stick with the existing platform or have the new Picanto ride on something totally new.
Regardless of the choice they make here, we can expect to see increases in space in the trunk and interior.
A larger body will also mean larger doors, which will help make access that much easier.
The interior will be redesigned, and will feature new instrument dials, a new steering wheel, and horizontal vents that will be moved to the center of the dash below the infotainment system.
Heating and air controls will also move down, and will sit just above an increased storage area.
Quality has never really been an issue for the Picanto, but expect to see better materials used at eye level to make it appear as though the quality has been increased.
Kia Picanto 2017: engines
The engines that will feature in the third generation Picanto will be revised versions of the current 1.0- and 1.25-liter gas engines in the current model. These changes have been made to improve fuel efficiency and lower CO2 emissions.
There is also a chance that Kia will offer the 1.0-liter 3-cylinder turbo engine currently used in the Cee'd but we are really just guessing at this point, as Kia has not many any announcement on that.
The current Picanto can be had for less than 10,000 Euros, and we don't expect that price to change too much, as it will help the vehicle stay competitive with competitors like the Volkswagen Up, Toyota Aygo, and Peugeot 108.
2017 Kia Picanto release date
The new Kia Picanto is expected to hit showrooms in 2017, which would make the 2017 Geneva Motor Show the ideal venue to unveil it.