Kia Rio 2020 (MY) goes on sale in U.S. with new powertrain tech & improved MPG.
As far as the U.S. market goes, compact vehicles like the Rio 4-door sedan and the 5-door hatchback don't make much of a sales impact. That said, these vehicles are a crucial part of any line-up, serving as the perfect entry-level model.
The Rio serves as the lowest-priced model that Kia sells in the United States, but a lower price does not mean lower quality in this case.
Rather than just delivering the bare basics, Kia go out of their way to ensure that consumers get a whole lot more than they bargained for when they opt for the Rio.
Each new model year gets better and better, which is very much the case with the release of the 2020 Kia Rio in U.S. Included in both the 4- and 5- door variants is a brand new 1.6-liter 4-cylinder engine mated to an i-VT automatic transmission.
2020 Kia Rio 1.6-liter engine improves MPG figures
The new Gamma 2 engine serves as a replacement for the outgoing Gamma 1.6-liter GDI engine, while the IVT automatic transmission in the 2020 Rio models is also all-new.
While you get slightly less horsepower (120-hp versus 130-hp), you get improved fuel economy numbers. The 2020 Kia Rio delivers 33 / 41 / 36 mpg city / highway / combined, which is a sizeable improvement over the 2019 model, which delivered 28 / 37 / 32 mpg.
Kia Rio 2020 trim levels & pricing
The S is the only trim level available for the 2020 Rio 5-door hatchback. It comes with a starting price (MSRP) of just $16,990
There are a pair of trim levels – LX and S – available for the 4-door sedan, with pricing starting at $15,750 and $16,390, respectively.
Note: MSRP does not include the $925 destination charge!
Kia Rio Technology Package
With both models, you also have the option of the Technology Package.
For a mere $800 extra, you get extra features that include tire-pressure monitoring system (TPMS), the forward collision avoidance (FCA) system, supervision meter cluster with 3.5-inch LCD display, LED headlights and positioning lights, UVO3 eServices, and SIRIUS® satellite radio.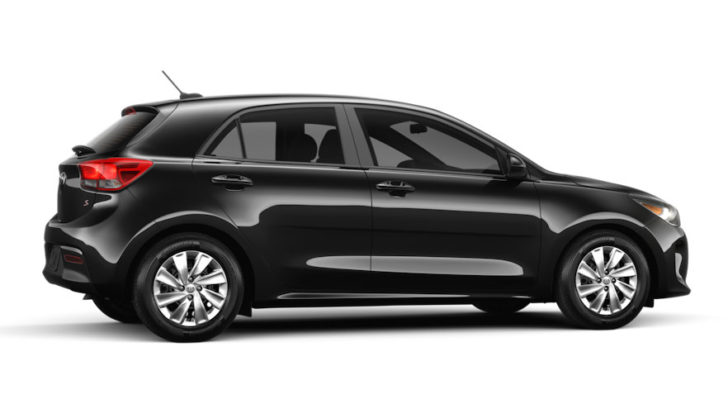 2020 Kia Rio colors
We have yet to receive any official details about exterior color options for the 2020 Kia Rio models, but we don't really expect any changes. We will update you as soon as we know for sure.
Little, but important changes for the 2020 model year
For the most part, very little has changed with either the 202 Rio 4-door or the 2020 Rio 5-door in their second year as a U.S. carryover model. Other than the engine and transmission we spoke about earlier, everything else is essentially the same as the outgoing model year.
While the Rio may be the most affordable vehicle that Kia offers, it still serves as an amazing value proposition. Stylish design, smart technology, and fuel efficiency are just a few of the many benefits of the 2020 Kia Rio!