The 2016 Kia Rio sub-compact car comes available in a rainbow of exterior colors.
Among others, there are two blue shades available.
Those are the Electronic blue and Sapphire blue.
Let's have a look at the pictures to find what is the main difference between the two exterior color options.
Kia Rio in Electronic Blue color (also called Urban Blue)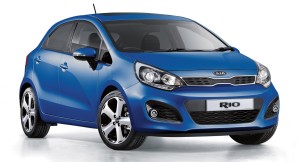 The Electronic Blue is available exclusively on the 2016 Rio 5-door hatchback.
You can get it only if you choose one of the higher grade trim levels (the EX or SX). The same shade is not on sale in the base trim.
The Electronic Blue is a lighter shade that looks cool, but there are sure to be some who would prefer a darker hue.
Kia Rio in Sapphire Blue color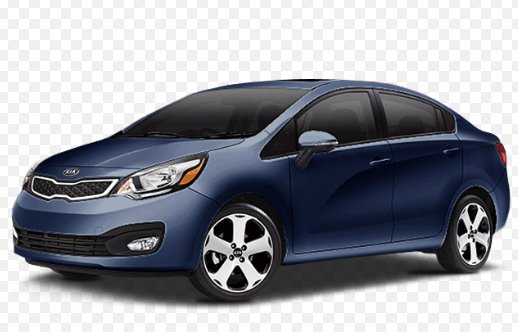 Those that would prefer to get a darker blue color have to purchase a 2016 Rio 4-door sedan.
Called Sapphire blue, the color is darker and has a touch of sophistication, which makes it perfectly suited to the higher Rio trim levels.
You can get it if you purchase the 2016 Rio sedan with the EX or SX trim.
No matter which of the two striking Rio colors you choose, you will be getting a great little subcompact that has undergone a few little tweaks inside and out for the latest 2016 model year.
If you are looking for a small car that is great on gas, and comes with a ton of standard features, the Rio is a great selection, any way you color it.
Note: information above refers only to the US-specs Kia Rio!
Other 2016 Rio colors available include Bright silver, Signal red, Clear white, Aurora black, Platinum graphite, Chestnut (brown) and Digital yellow.