It has been officially announced that the 2016 Kia Sedona minivan has been put on sale at your local Kia dealership!
Here we have a couple of Kia Sedona pictures, along with other important details about the hot-selling 2016 Kia minivan.
Entering its second model year in the U.S. market, the 2016 Sedona receives some minor upgrades.
It is available in five trim levels:  L, LX, EX, SX and SXL and continues to offer the seven- and eight-passenger seating configurations.
Styling-wise, the 2016 Sedona hasn't changed. It incorporates a big Kia signature grille, LED lights and chrome 17-inch alloy wheels.
Kia Sedona photos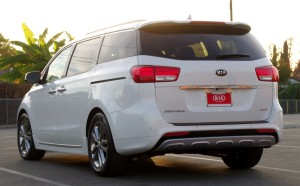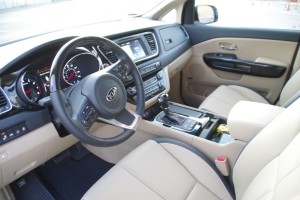 NOTE: The above-posted Kia Sedona photos are not computer generated renderings, but real-life pics!
The large Kia van is powered by the 3,3L V6 engine rated at 276 horsepower. The highly potent V6 engine in the Sedona is paired to a 6-speed automatic transmission, which sends the power to the front wheels.
Pricing for the base 2016 Sedona L and Sedona LX starts at $26,400 and $28,500, respectively.
The 2016 Kia Sedona EX costs $32,700, while the fully loaded Sedona SX and SX Limited cost $36,400 and $39,900, respectively.
Before you start a deeper research on this hot-selling Kia vehicle, check the latest Kia Sedona pictures and high quality photos.
We are pretty sure that the Sedona photos published here will make you want the vehicle even more!
2016 Kia Sedona van pictures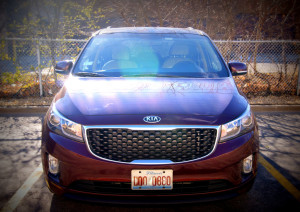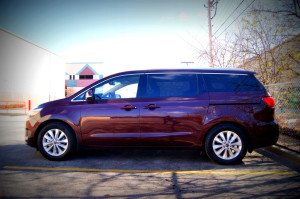 Stay tuned for more information on upcoming Kia models…