Kia Sedona minivan's Slide-N-Stow seating explained…
When purchasing a Kia minivan, people often rank space and practicality as the reasons for going that route.
It certainly also helps when the van delivers a smooth, comfortable ride for all passengers.
When looking at the big picture, it is often easy to overlook smaller details that can make one minivan a better option than others on the market.
With the Kia Sedona, it may well be the Slide-N-Stow seats that are the unheralded hero of this minivan.
Slide and stow seats availability
Each of the 2017 trim levels of the new Kia Sedona have the Slide-N-Stow seats as standard, other than the SX Limited, which has them as an option.
2017 Kia Sedona Slide-N-Stow seats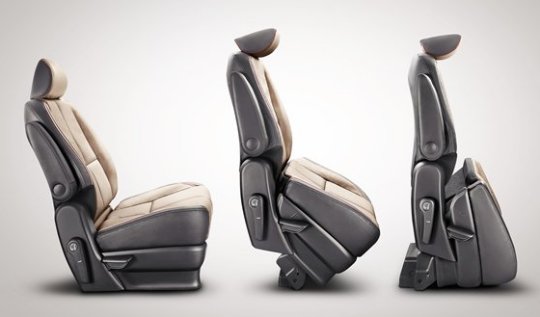 The operation of the seats is incredibly simply, as a mere push on a level slides the seats forward along a track to create more cargo space.
As well as the Slide-N-Stow seats in the second row, the Sedona also comes with third row seats that can be folded down into the floor to create even more space.
All told, 142 cubic feet of space is available behind the first row seats. 78.4 cubic feet is available behind the second row, with an additional 33.9 cubic feet behind the third row seats.
In order to get an idea of just how much space can be created by using the Slide-N-Stow feature, you really need to see it in action.
It's a feature that is sure to be a huge selling point for the 2017 Kia Sedona.