Where to find a quality set of winter tires for Kia Sorento SUV?
With the Christmas season just ahead of us, there are still several months of winter weather to contend with after the decorations come down.
That means getting your Kia Sorento crossover vehicle ready to properly handle the elements.
If you live in a part of the country where snow and ice are often part of the weather forecast, it may be a good idea to look into investing in quality set of Kia Sorento winter tires.
We are pretty sure there are some of you out there right now reading this and believing that you are covered because your new Kia Sorento is equipped with all-season tires.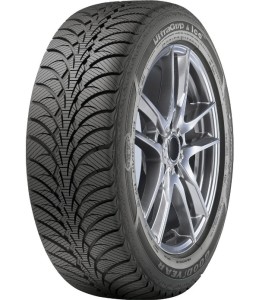 If you live in a location where the winter is relatively mild, you might be fine, but you could well be in trouble if you expect below freezing temperatures and heavier snow fall.
When the temperature falls below a certain level, the tread compound found on all-season tires can begin to harden, which means the amount of traction delivered is lessened.
That does not happen with proper winter tires, which means you can be assured of maximum grip and traction on every trip.
If you do plan on adding snow tires to your 2020 Kia Sorento 7-seater SUV, keep in mind that the size of the tire required will depend on the trim level of the vehicle.
2020 Kia Sorento tire sizes
| | |
| --- | --- |
| Trim level | Tire size |
| | |
| L | 235/65 R17 |
| LX | 235/65 R17 |
| S V6 | 235/55 R19 |
| EX Sport V6 | 235/55 R19 |
| SX V6 | 235/55 R19 |
Your local Kia dealership can also help make sure that you get the right tires, and they may even have some winter tires in stock.
You are sure to get a good price, and the service department there will make sure that they are properly installed before you hit the road again.
Besides the dealership, there are all kinds of different places where you can get a good deal on winter tires for Kia Sorento SUV.
You may even find that the best prices can be found online, especially since online tire stores do not have the overhead of brick and mortar locations, which means they can offer their products at reduced rates.
If you do go online, it's always a good idea to do a little comparison shopping, as well as some research to see which tire brands deliver top quality winter tires.
Your goal is to be safe when riding the roads in winter, so it's worth paying a little more to get a brand name that you can trust.
Winter tires such as Bridgestone Blizzak's, BF Goodrich Winter Slalom, Continental Extreme Winter Contact, and Dunlop Winter Maxx are just some examples of top tire brands that ar perfect for the winter roads that you will have to drive in the coming months.
Best tire brands for Kia Sorento SUV
GoodYear
Michelin
Pirelli
Bridgestone
Continental