We are still more than a year and a half away from the release of the 2019 Kia Soul, which is why it's tough to make any sort of wild claims about what we can expect from the redesign.
That said, there are some rumors out there that we believe are definitely worth sharing.
The majority of these rumors come from FB pages, forums, and YouTube channels devoted to the Soul, most of which are usually eerily accurate.
Many of the people who post these nuggets are close to people within Kia Motors, which is why they are privy to sensitive information.
Some even have the ear of the Kia brass, and they tell them what current Soul owners would like to see in future models.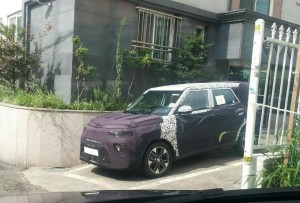 Latest Kia news update: 2022 Kia Soul goes on sale in US
We have 4 rumors about the 2019 Kia Soul for you, so let's get right to them:
2019 Kia Soul to get all-wheel-drive?
Soul owners have been after an AWD model for some time now, and they might just get it with the 2019 model.
The new platform that the Soul will ride on is originally made for FWD, but it is also made with an option for AWD, which Kia should take advantage of given the demand for that option on the Soul.
2019 Kia Soul EV to offer longer driving range
The Kia Soul EV has been around for a little while now, and while the all-electric model has proven to be very reliable, it does fall a little short on driving range.
Kia are planning to change all that with major enhancements to their electric drivetrain technology, all of which adds up to more miles on a single charge.
Kia Soul release date
We are obviously still too far away from the unveiling to have an official release date for the new Kia Soul in Canada and the US, but we can hazard a few guesses as to when we will see it first.
The most likely places for an unveiling would be the 2018 Los Angeles Motor Show or the 2019 North American Motor Show.
The new generation Soul crossover vehicle should hit dealerships shortly after the official unveiling.
A rugged new design
If we are to believe the rumors of a 2019 Soul AWD model, then the rumors of a more rugged design would certainly seem to fit.
The Trail'ster AWD concept model from a few years back was designed to see what people would think of a more rugged Kia Soul, and the feedback was totally positive.
There are some who also believe that we may even see two different versions of the new generation Soul: a sleek, sporty model with FWD and a rugged one like the Trail'ster AWD.
Conclusion
We are going to have to wait for official word about any changes to the next-generation Kia Soul, but these 4 rumors certainly help to get us excited about the release.
One thing that we can be sure of is that the Kia boxy car will be as stylish and popular as it has always been.
We will bring you all the latest news on the new generation Kia Soul as soon as we can.