Have a look at the new exterior paint option in the new Kia Soul color palette: GREEN
There have been few cars more anticipated than the just-recently launched Kia Soul crossover vehicle.
Ever since the new model made its appearance at the New York Auto Show, fans of the boxy crossover vehicle have been positively drooling about what they are going to see when the second generation Soul finally arrives in showrooms later in the year.
One of the big concerns was that Kia would try to move too far away from what made the Soul so successful in the first place. That is not likely to happen, at least not in the basic design of the exterior.
Yes, there are a few changes to the dimensions of the new Soul, but the basic design stays pretty much the same.
That is not to say there are no changes to the exterior, but one of the most dramatic are the new Kia Soul colors that have been added to the color palette.
Kia Soul green color picture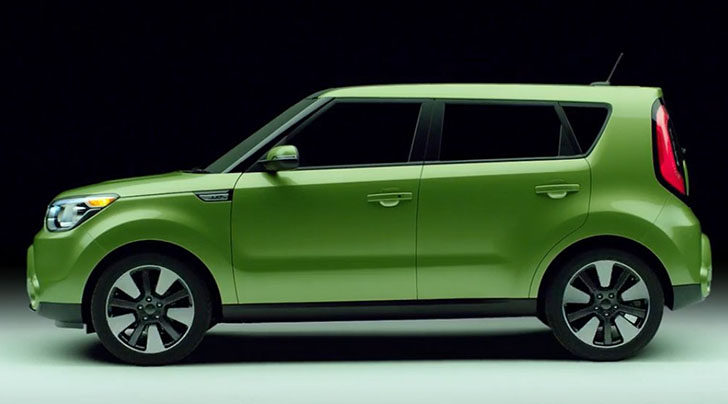 Acid green is one of the new colors for Kia Soul and yes, there are two different colors of green available.
Included among the new colors are Inferno Red and Solar Yellow, as well as rather dazzling Acid Green exterior color!
A few folks in the US have seen that particular color flashing around the streets as the new Soul was being put through its road paces.
The biggest changes to the new Soul will be found on the interior, which is where Kia has really listened to its customers.
The biggest knock on the Soul was the poor quality of materials used for the interior of the original, but those will all be replaced by soft touch materials that will lend a much more sophisticated look to the cabin space.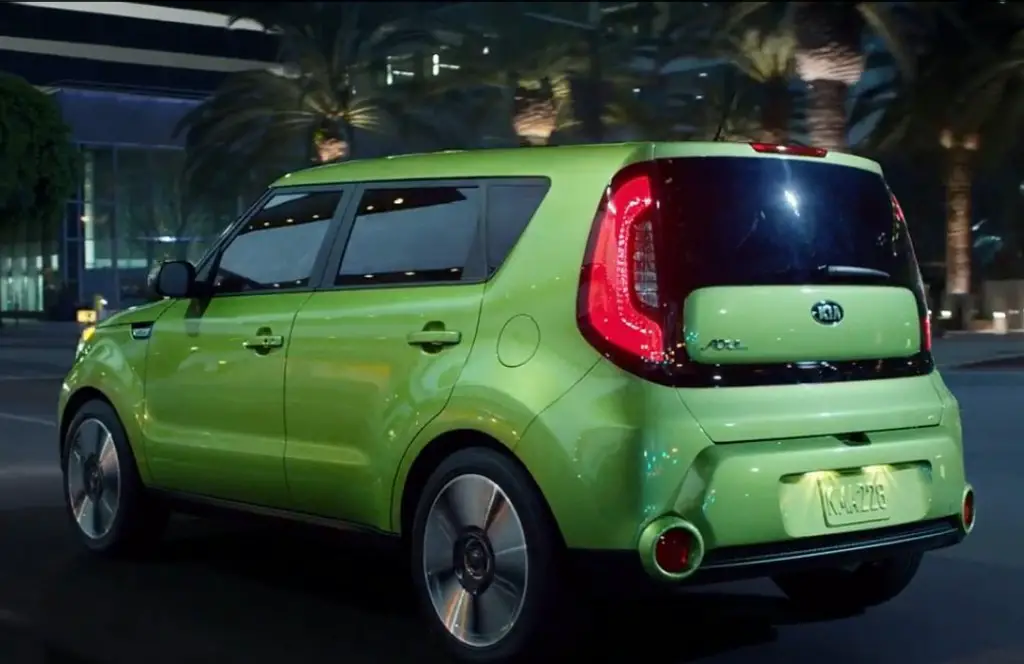 Note: Pictures published in this blog post are the printscreens taken from the latest Kia Soul commercial, which has just been released in the USA.