Bad credit? No problem, there is good news for consumers who want a Kia Soul!
Car buyers nowadays want a car that can do a lot of different things, but which still fits into a tight family budget.
The leader in that particular segment has to be the new Kia Soul.
Bad credit is a problem that a lot of people face, but there are still ways to get into a new car even if your credit is less than stellar.
Auto Credit Express is one of the leaders in online auto loans, and they specialize in saying "yes" where other lenders say "NO!!"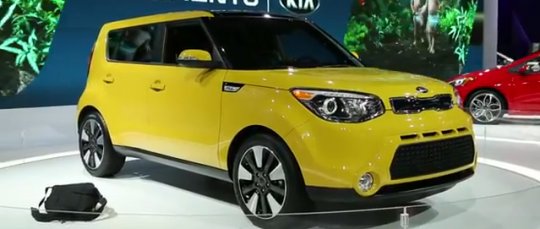 This is because Auto Credit Express deals predominantly with dealers that have proven to be lenient when it comes to extending help to those with bad credit (find more about auto credit here).
The average car buyer with a questionable credit history is usually forced to take on payments for a car that is a few years old and which has seen better days.
Your income and credit history will always play a part in getting a loan, but if you can go with a reasonably priced new car as opposed to an overpriced old one, lenders will often choose to extend the credit you need.
This is because of the advantages afforded by purchasing a new car, such as warranties and better reliability. Those aren't always in place with used cars.
Whether you opt to go new or used, it's important to choose a car that can save you money on such incidentals as insurance cost and fuel.
The type of loan you choose also matters: a shorter finance term means that buyers are often in a position to refinance or get a new loan that much sooner.
As already mentioned, the vehicle that fits all of those criteria is the Kia Soul, which was recently named to Strategic Vision's list of Total Quality Vehicles.
The goal was to rate each car based on emotional attachment, rather than just the usual ratings used in other surveys.
Alexander Edwards, president of Strategic Vision, said that the performance of the Kia Soul was all the more impressive given the highly competitive nature of the "Small Car Multi-Function" segment. He also noted that the customers surveyed were blown away by what the Soul offered, creating a hugely positive emotional impact.
Michael Sprague, executive vice president, marketing and communications, KMA, said that the Soul has served as the perfect example of Kia's commitment to excellence since its release a decade ago.
The inclusion of incredible design, fantastic driving dynamics, and modern features has made the Kia Soul a major success.
The fact that all of that comes at an affordable price explains why the Soul should be named a "Total Quality" vehicle by the people at Strategic Vision.
Most buyers looking to get into a new car will instantly qualify if they can meet the requirements of the down payment. Debt to income and payment to income ratios will also be considered.
If you are in the position of being approved for a new car by a Kia dealer, you really should give the Kia Soul a look.
Its performance in the Total Quality study should be more than enough to tell you how much current owners love the car they recently purchased.