Kia Motors UK reveals full details on the Soul MAXX and MIXX special edition models!
If you live in the United Kingdom and are looking for a vehicle that is both stylish and affordable, the new Kia Soul is hard to beat.
And it actually just got a little cooler with the release of the two special edition models.
One thing that makes the Soul so unique is the ability to personalize it to your specific tastes, with the Mixx and Maxx special editions the perfect example of that.
This cool little pair of vehicles are now in a UK showroom near you, and they are perfect for those looking for a funky Soul crossover vehicle that is jam packed full of features.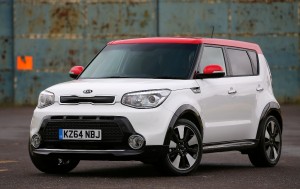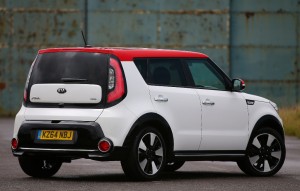 Under the hood you have your choice of a pair of different engines:
1.6L turbo diesel CRDI engine delivering 126-horsepower
1.6-liter GDI unit with 130-horsepower
Soul Mixx, Maxx Pricing, Features
The Mixx starts at £18,150, while the Maxx comes in at £19,950. Both have a 6-speed stick with the option of an automatic.
There are sure to be some who will complain at paying those prices for a compact car model, but these are models that are not just aesthetically pleasing.
With Soul MIXX and MAXX cars you get an absolute boatload of features as standard for your money.
Both models ride on 18-inch alloys wheels and tires and come with lifestyle-oriented styling packages. They also feature LED daytime running lights and a cool rearview parking camera.
Inside you will find an Infinity sound system, an 8-inch touchscreen with navigation, heated front seats, auto AC, and sumptuous leather seats.
What's Different Between The Two Special Edition Models
There are a few differences between the two Soul cars, though, with the Maxx also featuring front and rear parking sensors, an auto-dimming rearview mirror, smart key entry, engine stop/start button and a panoramic sunroof.