2022 Kia Soul in snow; how it handles & what are the best tires for snow driving?
It's been a long wait for those anticipating the arrival of the new Kia Soul, but now that it's here, they can finally release that excitement by taking their new baby out on the road.
What those new owners need to remember is that the weather is changing as the year rolls on, with winter just around the corner.
If you are a Kia Soul owner who lives in an area with harsh weather conditions during the winter months, you may want to consider buying winter tires for Kia Soul.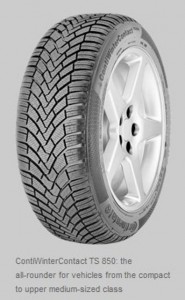 The last thing you want to do is go with tires designed for smoother riding conditions, no matter how good they may be, only to find that they don't hold up well to the ice and snow that may be delivered during winter.
Shopping for winter tires is not necessarily as easy as it may seem, especially if you are on a bit of a tight budget after just shelling out the down payment for your new Kia Soul.
It's always best to do a little comparison shopping first, so here are some tips to follow that will help you get the perfect winter tires for your Kia Soul before the first frost hits the ground.
The first thing that you need to consider is the trim level of your ride, as that will determine the Soul tire size that you need.
2022 Kia Soul tire sizes
Trim level
Tire size
Wheel size
LX
P205/60 R16
6.5J x 16 steel
S
P205/60 R16
6.5J x 16 alloy
X-Line
P235/45 R18
7.5J x 18 alloy
EX
P215/55 R17

P235/45 R18 (optional)
6.5J x 17 alloy

7.5J x 18 alloy
GT-Line
P235/45 R18
7.5J x 18 alloy
GT-Line turbo
P235/45 R18
7.5J x 18 alloy
Having that information is not only essential to making sure that you choose the right size of tire, it's also handy information to have when you start to compare brands.
The good news is that there are plenty of tire brands to choose from, which mean competition among the major players usually results in you getting a deal.
This is especially true as the seasons start to change and customers start shopping for new Kia Soul snow tires.
The internet is a great place to do your comparison shopping, but it can also be a good spot to shop.
It's even possible to save money by having tires shipped to a local store for pick-up. Going that route can often be a good deal less expensive, which means you can get a better tire for your money.
Don't make the mistake of thinking that the internet is the only place where bargains exist.
Keep an eye open for tire sales as you drive around and get in the habit of picking up the Sunday newspapers, as that is where all the sale flyers usually end up going. It's not that hard to find a great deal on winter tires of you do a little homework first.
Best Kia Soul winter tire brands to consider:
Michelin
Bridgestone
Continental
Good Year