The Kia Soul Diva has been created as a fashion accessory for a style-conscious young-at-heart woman who regards her car to be as important as her entire outfit.
The Soul Diva is like a supermodel with an aura of glamour, a bit flashy but playful and fun!
"I never thought I would be putting so much gold on a car, but the SOUL Diva is the right type of car for this kind of treatment," comments Guillaume.
The exterior sparkles with metallic white paint in bright contrast to elements that would normally be in body-colour or chrome — such as door handles and wheel trims – accented in gold.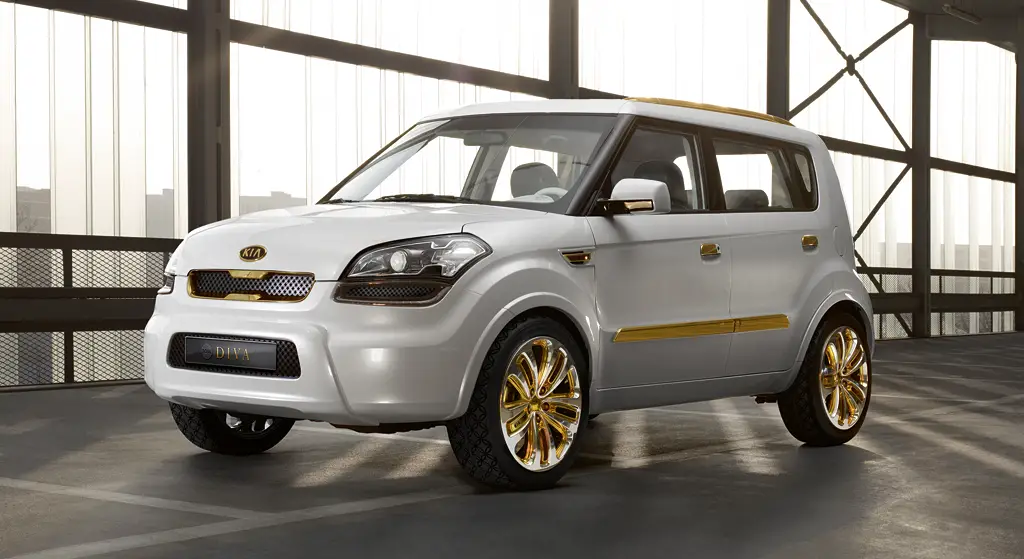 Kia have applied an "overlapping circle motif" that echoes current handbag designs to the front grilles, panoramic glass roof and seats.
The Soul Diva's bumper treatment is more refined than the other concept cars, but the gold roof rails and large, 19-inch diameter gold-finished alloy wheels with their unique 225/45 tyres and overlapping circles tread pattern, are certainly not self-effacing.
Inside, this funky boxy car presents a black, white and gold world of leather and glitter – all beautifully and evenly lit by the full-length tinted glass panoramic roof.
The sweeping dashboard is covered in white leather and the gold-trimmed centre stack and outer air vents appear to lounge across the surface.
A special two-spoke steering wheel is trimmed in white leather as befits its fashion accessory role.
Turning the cabin into a stylish lounge, the seats are upholstered in glossy black imitation leather using 'quilted' stitching and trimmed to look like sofas.
Even the cabin floor presents a tactile treat, with black long-pile 'Pony-hide' carpet that simply begs to be stroked.
Kia Soul Diva interior photos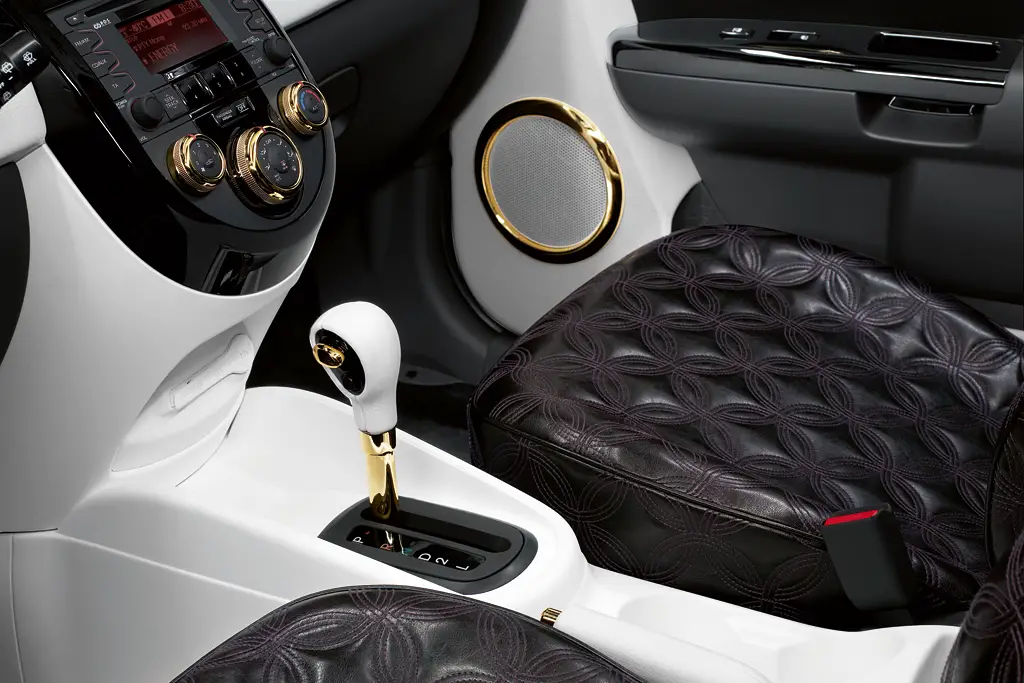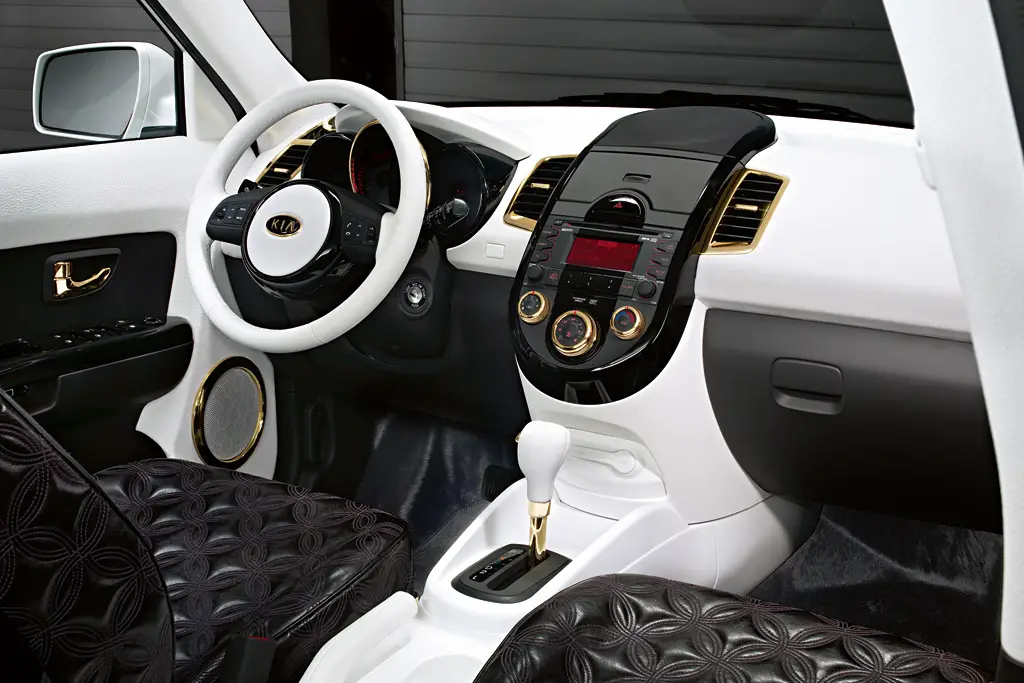 Stay tuned for more news about Kia Motors Corporation!