The all-new Kia Soul is almost upon us and it looks as though the automaker has listened to their customers with the upgrades they have made.
One of the biggest issues with the original Soul was the quality of the interior, and it's there were the biggest changes have been made.
One of the coolest features found inside the new Kia Soul is the inclusion of an ignition start/stop button.
While this is something that is now commonly showing up in many new cars, the placement of it in the Soul does one that instantly makes you think of sportier cars.
Yes, that engine start-stop button is sitting at the bottom left of the gear shift, giving the console a stunningly sporty look.
New Dashboard, Soft-Touch Materials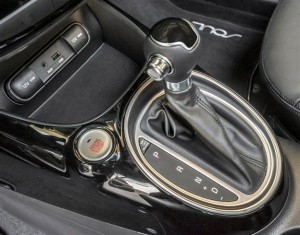 Another obvious change is the addition of soft-touch materials that give the new Soul crossover a more premium look.
Those can be found on the instrument panel, center console and door panels. There is also the option of leather seating and high-gloss piano-black touches used liberally in the interior.
Kia designers used the original interior design as the jumping off point before adding the circular theme found in the sporty Track'ster concept.
This was a look the designers had touched on with the original, but one which has now been fully incorporated into the new design.
The deeply recessed gauges found on the triple-circle instrument cluster set it all in motion. Sculpted circles are used to house the power windows and locks on the door panels.
We already mentioned the circular push button start, which is actually one feature that was carried over from the Track'ster concept vehicle.
The circular concept carries on through the speaker system found in the car, all if which are highlighted by LED-string lights that create a real mood-oriented ripple effect.
The circular design is even extended to the wheel-mounted controls that allow the driver to operate numerous features without taking his hands off the wheel.
Stay tuned for more Kia Soul news and reviews!