The 2023 Kia Soul boasts a fuel tank which can hold up to 14.3 gallons of gasoline.
The fuel economy and range of the new 2023 Kia Soul is truly impressive, which is why we have decided to devote an entire blog post to it.
As well as looking at the range and fuel economy, we will also look at the fuel tank capacity of the 2023 Kia Soul, so that you have an idea of just how far you can go on a full tank.
Size of the fuel tank in the 2023 Kia Soul?
Before we jump into the range and economy numbers, let's first talk about the fuel tank. The new 2023 Kia Soul looks different inside and out, and the same is true of the fuel tank, which is slightly larger than the previous generation.
Prior to the release of the 2023 model, the Kia Soul was equipped with a 14.2-gallon fuel tank. With the arrival of the new model, the gas tank size has increased to 14.3-gallon.
While the increase to 14.3-gallons in the new model is not significant, it does help highlight how Kia is constantly trying to improve their beloved crossover.
2023 Kia Soul driving range & fuel economy
With 2.0-liter and 1.6-liter turbo engine options available, not to mention a trio of transmissions, 5 trim levels, and a whole slew of upgraded tech, there are a lot of things that come into play when talking about the Kia Soul fuel economy.
When looking at all those different trim level configurations and powertrain options, you basically end up with 4 distinct fuel economy numbers and driving ranges of the Soul crossover.
One thing that you are going to notice is that the EX trim boasts better MPG numbers than the other trim levels with the same engine and transmission set-up. The explanation for this is simple in that the addition of Kia ECO Dynamics package to the EX creates a difference in fuel economy.
The full list of impressive 2023 Kia Soul fuel economy numbers and driving ranges can be seen below.
Driving range of Kia Soul LX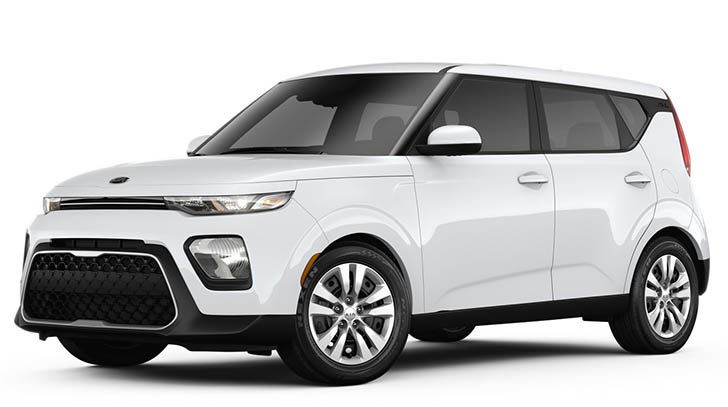 Fuel Economy (MPG)
25 city / 31 highway / 27 combined
Range
357.5 miles / 443.3 miles / 386.1 miles
Driving range of Kia Soul EX (ECO dynamics)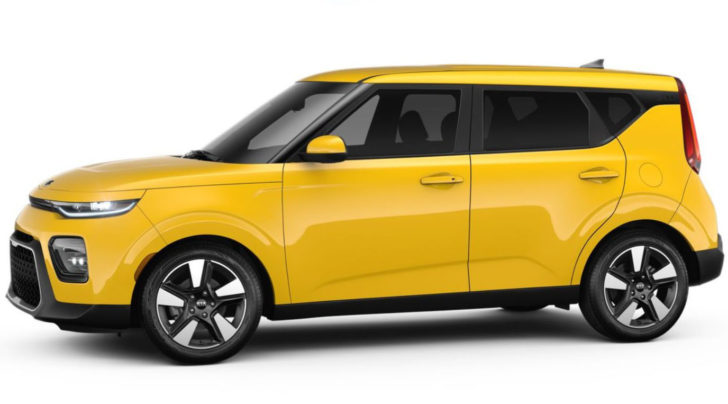 Fuel Economy (MPG)
29 city / 35 highway / 31 combined
Range
414.7 miles / 500.5 miles / 443.3 miles
Driving range of Kia Soul S, LX, X-Line, GT-Line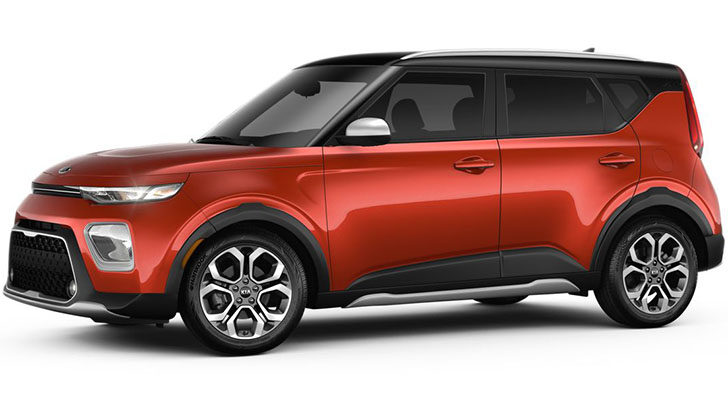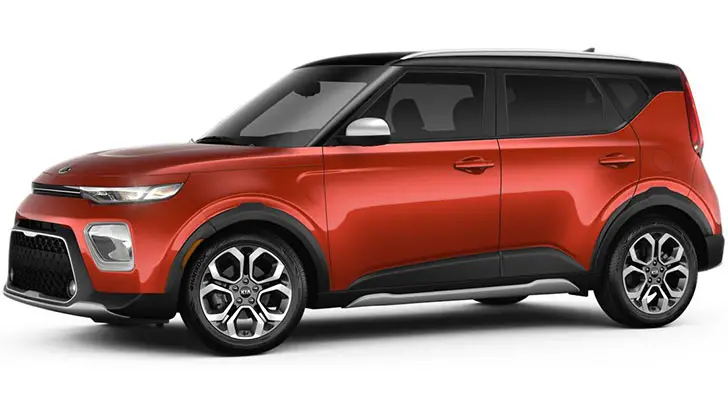 Fuel Economy (MPG)
27 city / 33 highway / 30 combined
Range
386.1 miles / 471.9 miles / 429 miles
Driving range of Kia Soul GT-Line Turbo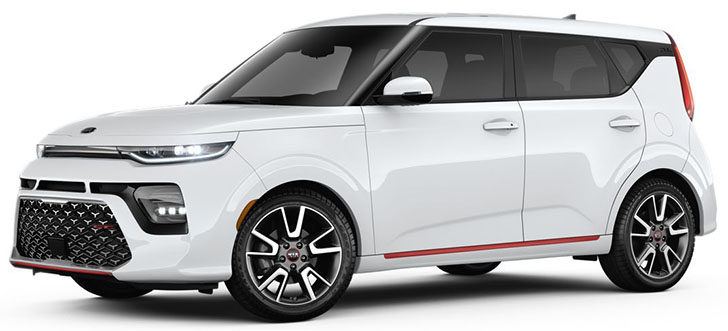 Fuel Economy (MPG)
27 city / 32 highway / 29 combined
Range
386.1 miles / 457.6 miles / 414.7 miles