Interview with Matthew, the owner of a yellow-painted Soul X-Line.
We love talking to Kia owners and getting to know a little more about their vehicles and their ownership experiences. For this interview, we spoke to Matthew, a Florida native who works at Disney World.
Before purchasing the Soul X-Line, Matthew used to get around in a Kia Forte, but that ride was unfortunately totaled in an accident.
He was sold by the design and the SUV styling of the X-Line model, with the body cladding and the gray painted accents that offset the bright yellow exterior color.
Given his association with Disney and the world of animations, it is perhaps no real surprise to learn that Matthew calls his yellow Soul a "Minion."
Read on if you want to learn more about Matthew and his 2020 Kia Soul X-Line and be sure to keep checking back for more entries into our Kia owner interview series.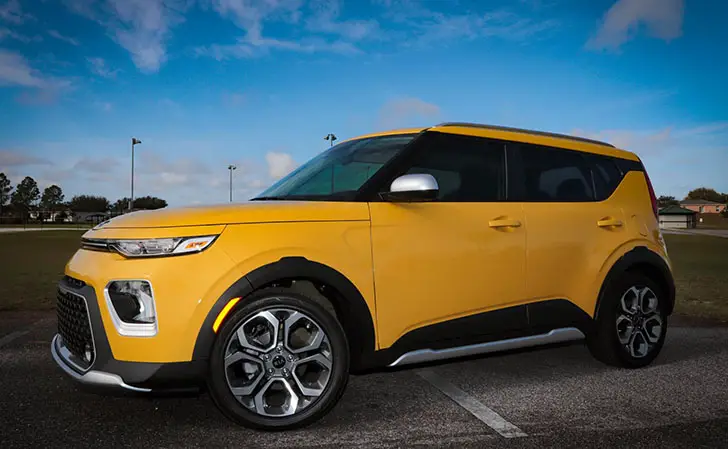 2020 Kia Soul X-Line
Solar yellow color
X-Line trim level
2020 model year
18-inch alloy wheels & tires
Fuel economy: 27 mpg city / 33 mpg highway
Miles driven so far: 902
Kia Soul owner Q&A
1. Please, tell us something about your Kia Soul ownership experience so far.
I have had the Soul for 1 week. I was a previous Kia Forte owner my parents had a 2010 soul and I loved it then and do now in the 2020 X Line. It gives so much personality and looks unique not like everything else on the road.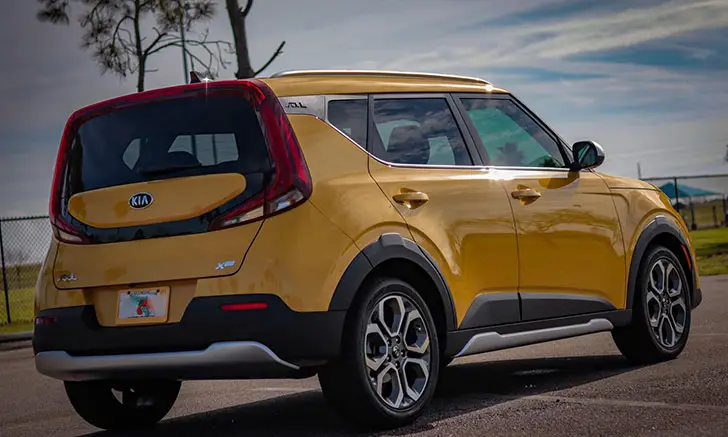 2. Honestly, what was your intention when you bought your yellow Soul crossover?
Bought the X line to replace my 2013 Kia Forte that got totaled by the insurance.
3. Did you have any second thoughts purchasing this vehicle?
I was looking at Ford models but have owned a Kia for 7 years I know the brand and trust it and it's reliable.
4. Why did you choose the Soul X-Line over other available trims?
I liked the looks of the Soul X line over all the other trims as it looks more rugged and I like the bigger 18-inch alloy wheels. Also the solar yellow called my name. In years past I let the car pick me at the dealership, this time it picked me!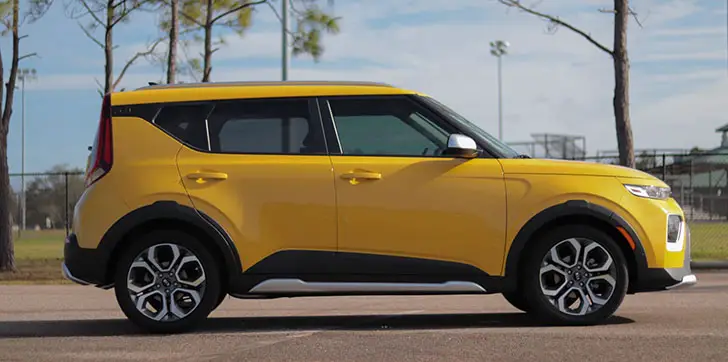 5. What do you like the most about the car?
I like the size of it drive 30 miles a day lots of traffic it''s perfect not. Has great safety features such as blind spot alert and also backup camera that's new to me.
6. What do other people say about your new Soul?
My wife nicknamed it the Minion because of the Solar Yellow color.
7. What is it that makes your ride look unique?
It's unlike other cars on the road, has bigger wheels and more aggressive body style. Kia seems to be a bit different than other auto makers.
8. What Kia accessories have you installed so far / do you have any future plans?
I have the front windows tinted for now. In the future I would like to have the luggage cargo floor in back and also maybe vent visors for windows. Overall not much I would change about this car.
Additional photos of the Kia Soul X-Line (Solar Yellow)
Thanks for sharing your thoughts about your new Kia Soul, Matthew! Have fun & enjoy your ride!