The Kia Soul is arguably the coolest vehicle in the Kia line-up, so imagine how exciting it must be to get behind the wheel of the 2020 model, which kicks off the newest generation of the boxy crossover.
Our latest interview is with a Neptune Blue 2020 Kia Soul EX owner hailing from Greeley, Colorado.
This is the second Soul for this family and their 3rd Kia model all told, as they also once owned a 2014 Optima EX.
One of the things that brought them back to the Soul, besides the obvious attraction to the model, is all the new technology and upgrades found in the 2020 mode. The stunning new blue color was also a major draw.
Read the full interview to learn more about this family and their Kia Soul ownership experience.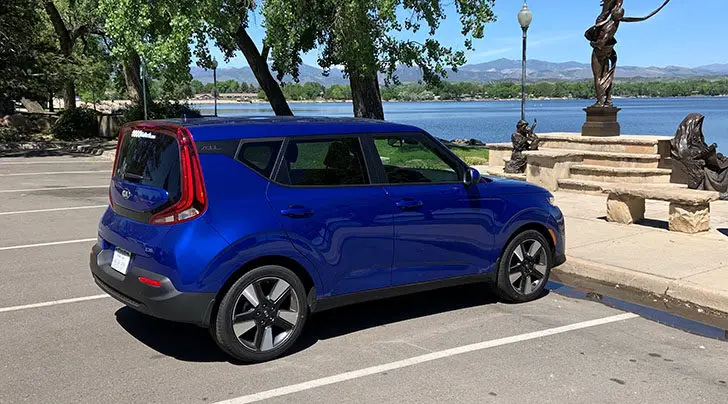 2020 Kia Soul EX Designer Package specs
Neptune Blue exterior color
EX Designer Package trim level
2020 model year
tire size: 18 inch alloy wheels with black spoke rims, exclusive to EX Designer Package (unsure of tire dimensions)
MPG / fuel consumption: appears to be getting 33 mpg combined
Miles driven so far: just 600
Kia Soul owner Q&A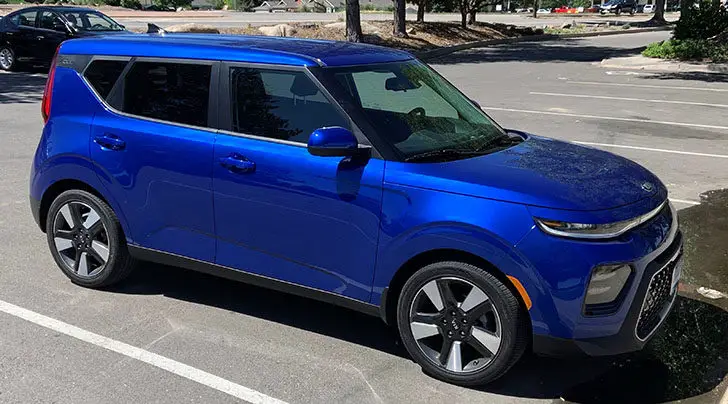 1. Tell us something about your Kia car ownership experience so far?
So far it has been great. Our sales associate was extremely helpful, even after we walked away the first time needing to think it over. I think we made his day when we came back and  purchased the car! Have dealt with the service department with our other vehicles and they have been good as well.
2. Honestly, what was your intention when you bought your Kia Soul?
I had the 2014 Optima at the dealer and they were unable to figure out what was wrong. Could have been any number of things, but I feared it was going to be something major.
The manufacturer's bumper-to-bumper warranty had just expired and I was concerned about the engine problems that have plagued the Optima and other models. Test drove the 2020 Soul and was very impressed with the new design.
3. Did you have any second thoughts purchasing a Kia vehicle?
Honestly, I did not want to trade the Optima and start a new car loan. But, if my worst fears were realized about the Optima's issues, I would have lost $5000-$6000 resolving them. The fact that I got a new vehicle was a nice bonus.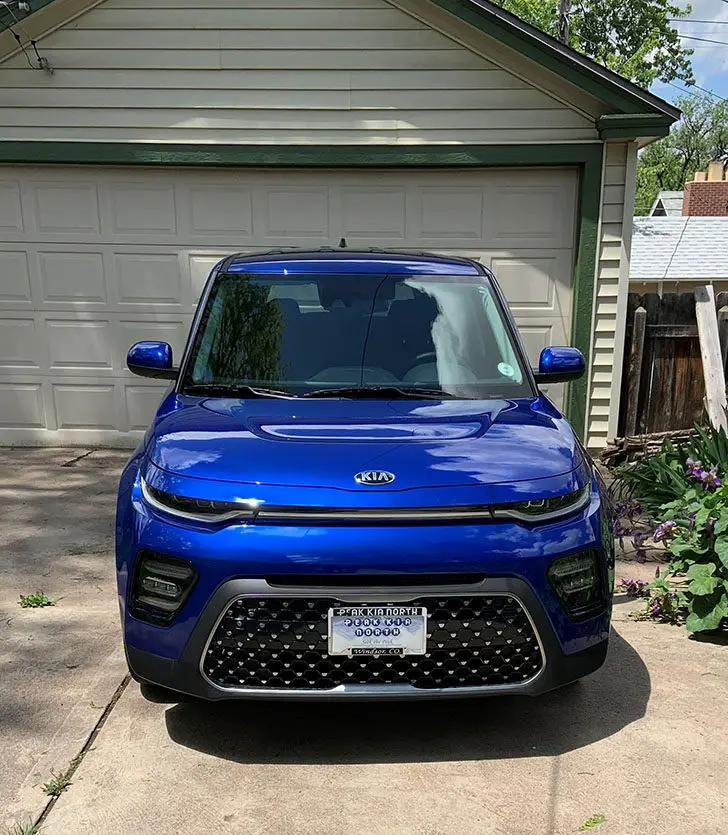 4. What do you like the most about the car?
I love the new design. It keeps the spirit of the Soul but updates it for new owners. Lots of equipment for the price. Fun to drive.
5. What do other people say about your new Kia Soul?
Everybody who has seen it has been impressed with the color. I haven't seen any other 2020s around town in the same color.
6. What is it that makes your ride look unique? 
This is the first of the new 2020s and there is literally nothing on the road like it.
7. What Kia accessories have you installed so far / do you have any future plans? 
Ordered a couple of accessories for the cargo area at purchase, but they haven't been delivered yet. We'll see about future modifications.
theKEEA: thanks for sharing your thoughts on your new Soul crossover with us Kia fans! Have fun!