New Kia Soul is here and so are the first official photos and specs!
Geneva Motor Show gave us the first opportunity to get a closer look at the exciting trio of Kia Soul concepts.
With the funky-looking Soul Searcher, Soul Diva and Soul Burner, we have been given a taste of what the production version of the new Kia Soul car will look like when it makes its official public debut at Paris Motor Show later this year.
Today, we are further fueling the excitement by revealing our latest series of spy shots showing you exclusive preview of the production-ready Kia Soul crossover.
Kia's sharply-stylish new segment-busting Soul is set to win over minds as well as hearts at the Paris Salon de l'Automobile in October (where it will make it's official world debut), with confirmation that the urban crossover will come to Europe next year with a choice of fuel-efficient petrol and diesel engines.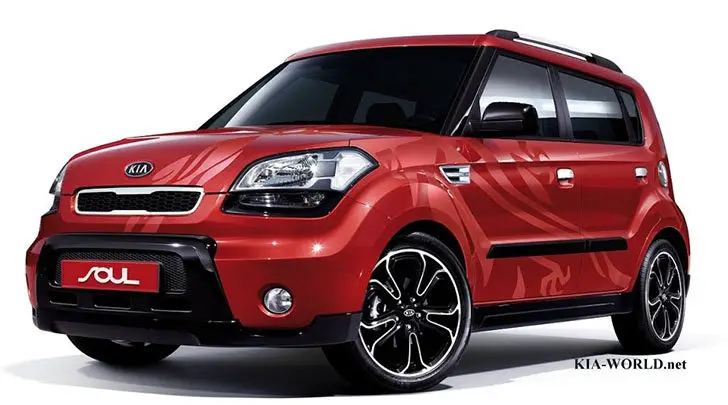 Kia Soul is a five-door hatchback with front-wheel drive, a high roofline and an unusually long wheelbase.
Overall height is 1,610 mm but the base of the windscreen is 135 mm higher than a typical compact car, the hip-points are 120 mm higher and the ground clearance is raised by 45 mm.
Access to the new Kia Soul's spacious interior is remarkably easy and the cabin will deliver head, leg and shoulder room that matches or beats many larger vehicles.
Generous headroom (1020/1005 mm front/rear), legroom (1070/990 mm front/rear) and shoulder room (1403/1400 mm front/rear) will ensure Soul can easily adapt to the changing demands of its owner when pressed into giving friends or family a lift!
Kia Soul will go on sale in mainland Europe next February with a choice 126 ps diesel and petrol engines.
The 1,6L diesel engine generates 126 ps at 4,000 rpm and maximum torque of 255 Nm at 2,000 rpm, while the all-aluminium petrol engine also produces 126 ps at 6,300 rpm and 156 Nm of torque at 4,200 rpm.
Engines fitted to the Kia Soul will be based on those already found on a hugely successful, European-built, Kia cee'd. Kia Soul will also have choice of manual or automatic transmissions, depending on model. Right-hand drive production is due to start in March.
First generation Kia Soul pictures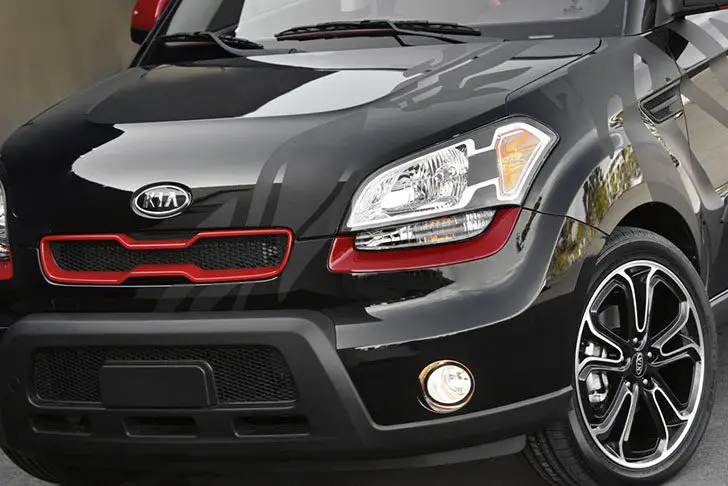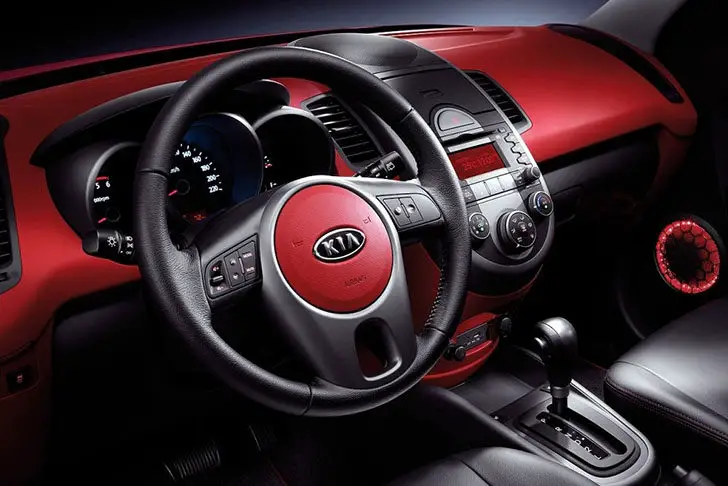 Stay tuned for more news about Kia Soul.