We have always said that the Kia Soul was a vehicle that was just begging to be customized in all manner of different ways.
Many of the people we have spoken to in Kia owner interview series have done a great job of making their Kia Souls look totally unique, but we really have to hand it to these artistic folks, as they have done an amazing job of creating their vision of the perfect Soul by committing it to paper.
Mr. Cho is the man behind the drawing of the stunning red Soul seen below.
He has captured all of the body lines perfectly, and those of you with eagle eyes and a knowledge of the Soul will know that this one is from the 2009-10 era.
Drawing of a Kia Soul (1st generation)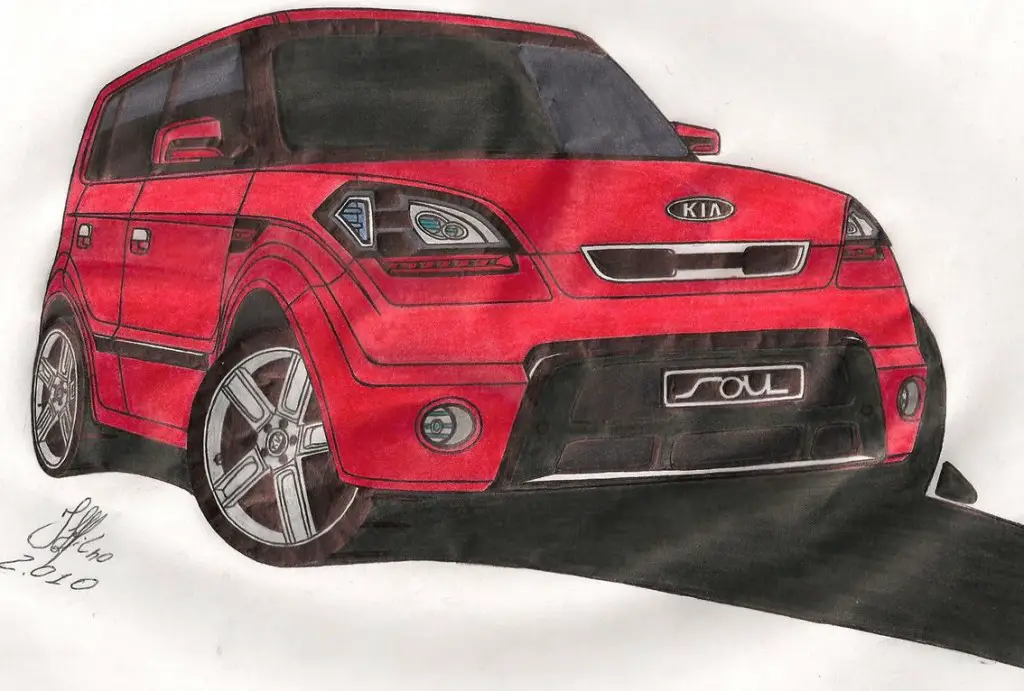 2nd generation Kia Soul
PopBangColor has taken things to a whole new level with his artistic representations of the Kia Soul.
He has delivered a rather unconventional, but truly stunning, version of a pair of Souls from the 2014-16 era. The first is a brilliant green Soul+, while the other is a red Soul!.
The Kia Soul is a car that has become known for its use of bright exterior colors, and PopBangColor has done an amazing job of using colors that really do jump off the page.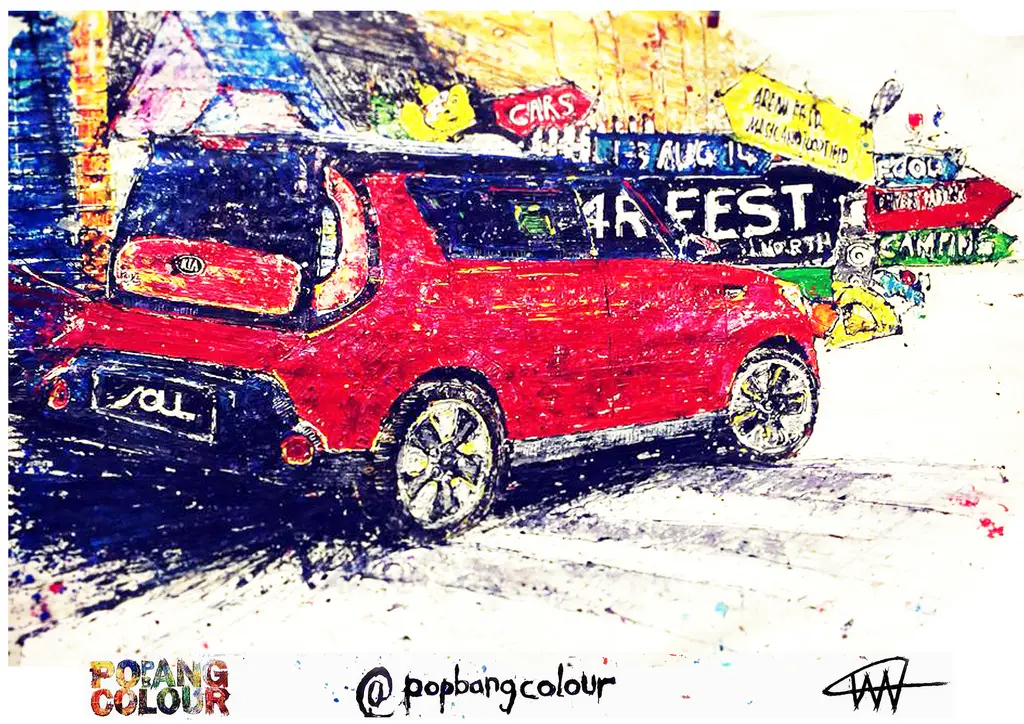 You don't have to be a huge fan of the Soul to have an appreciation for the artwork on display.
We hope that these pieces of art provide you budding artists out there with some inspiration.
Please feel free to share your Kia artwork with us, as we would love to see what you all come up with. (photos: PopBangColor and Mr. Cho)
Find more news about Kia here…